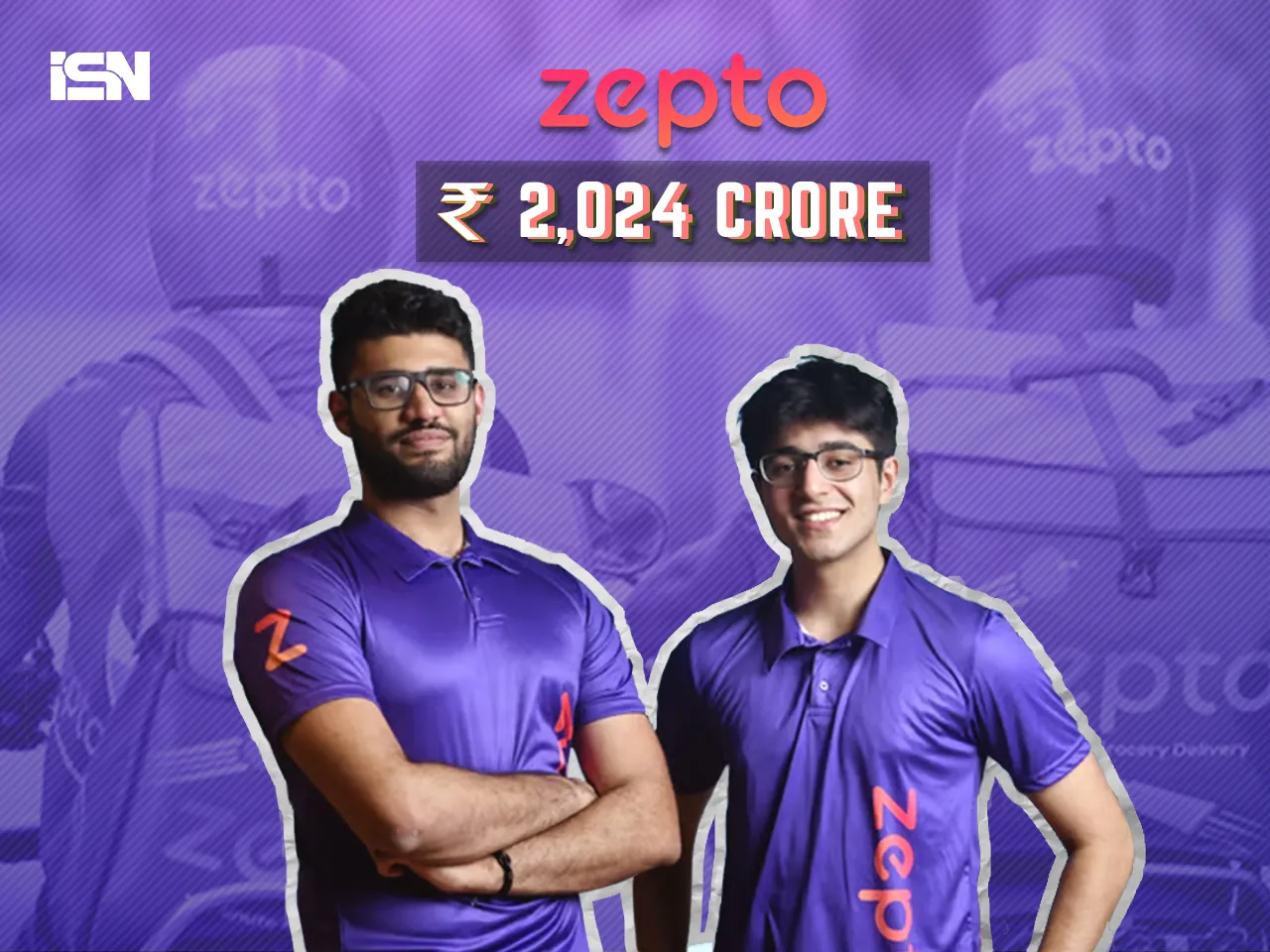 Mumbai-based quick commerce platform, Zepto, witnessed a significant 14-fold growth in its revenue, reaching Rs 2,024 crore in FY23, up from Rs 142.36 crore in FY22. 
However, this growth also came with a surge in losses, which increased more than three-fold, from Rs 390 crore in FY22 to Rs 1,272 crore in FY23.
Aadit Palicha, in a statement, said, "We still have a huge amount of work to do and problems to solve, but if we nail it, we will build an insanely big business."
Operational expenses and profit margins
Zepto's total expenses saw a significant rise, amounting to Rs 3,350 crore in FY23, up from Rs 533 crore in FY22. A major portion of these expenses was attributed to the opening of about 100 new stores during the fiscal year.
Palicha explained that the initial 12-15 months of new dark store operations require significant investment, but they start making up for the operating losses by the 19th month. Despite the increased losses, Zepto improved its profit after tax (PAT) margin from -277% in FY22 to -63% in FY23.
A look at employees related expenses
One of the significant cost centres for Zepto was employee-related expenses. The startup's expenditure on employees rose to Rs 263 crore in FY23, a significant jump from Rs 51 crore in FY22.
According to the company, The increase was due to an expanding workforce, which grew from around 150 employees at the end of FY22 to over 1,000 by the end of FY23.
Surpassing Blinkit
In comparison to its competitors, Zepto's revenue growth surpassed that of Blinkit but remained smaller than Tata-owned BigBasket. It claims to be on track to achieve EBITDA breakeven in the next 10 months.
While Blinkit's revenue increased to Rs 724 crore in FY23, BigBasket's revenue reached Rs 7,434 crore. However, Zepto's losses were in line with the industry trend, with both Blinkit and BigBasket also reporting increased losses in FY23.
Zepto's recent unicorn round and IPO plans
In late August 2023, Zepto surprisingly achieved unicorn status at a time when Indian startups, especially elite ones grappling with funding winter. The startup raised $200 million in a fresh funding round which valued the startup at $1.4 billion.
The startup also plans to go public in the next 18-24 months and is aiming to achieve $1 billion in annualized sales in the upcoming quarters.
Founded in 2021 by Stanford dropouts Kaivalya Vohra and Aadit Palicha, Zepto operates an online grocery delivery platform with a presence in Bangalore, Chennai, Delhi, Ghaziabad, Gurgaon, Hyderabad, Kolkata, Mumbai, Noida, and Pune.