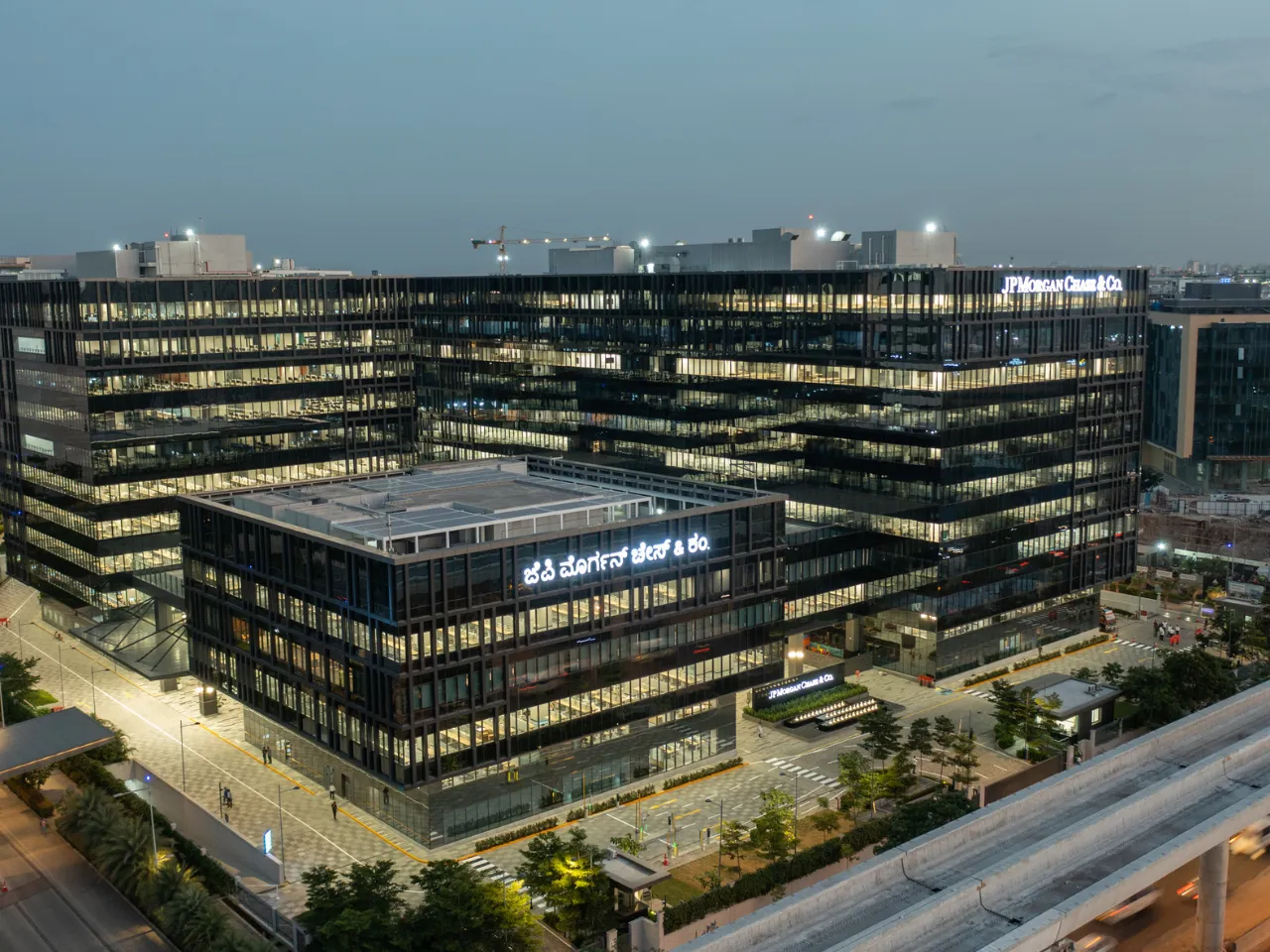 US-based investment banking giant JPMorgan Chase recently announced the opening of two new facilities in Mumbai and Bengaluru with the aim of strengthening its presence in the Indian market.
The company said the new facilities are two of its largest technology and operations centres globally that will drive long-term service excellence, efficiency, and innovation.
The Mumbai campus is a 1.16-million-square-foot facility located on the 23-acre Nirlon Knowledge Park (NKP), one of Mumbai's largest finance and technology hubs located along the Western Express Highway in Goregaon.​
On the other hand, The 1.12-million-square-foot Bengaluru hub is located within Embassy Tech Village (ETV), a prominent business park spread over 103 acres on Outer Ring Road.​
"Over the last two decades, our Corporate Centers in India have evolved to provide technology solutions, business and functional support to serve all of our clients globally," said Daniel Wilkening, Chief Administrative Officer and Head of Services for Commercial Banking and Executive for India and Philippines Corporate Centers, JPMorgan Chase. "Mumbai and Bengaluru are an integral part of our sustained success, and these new facilities demonstrate our continued commitment to India and our people."
"Mumbai and Bengaluru are truly global cities with an incredible talent pool. Our new offices symbolize our vision for the future and are designed to enable a world-class experience for our people, with best-in-class amenities to transform the way we work, connect, collaborate, and innovate. Every aspect in these modern offices has been deeply thought through to support our customers, clients, and people through an ever-changing world. The campuses enable our people with state-of-the-art technology, flexible, efficient, and inclusive workspaces that are powered by sustainability and holistic wellbeing," said Deepak Mangla, CEO, Corporate Centers, India & Philippines, JPMorgan Chase.
Also Read: