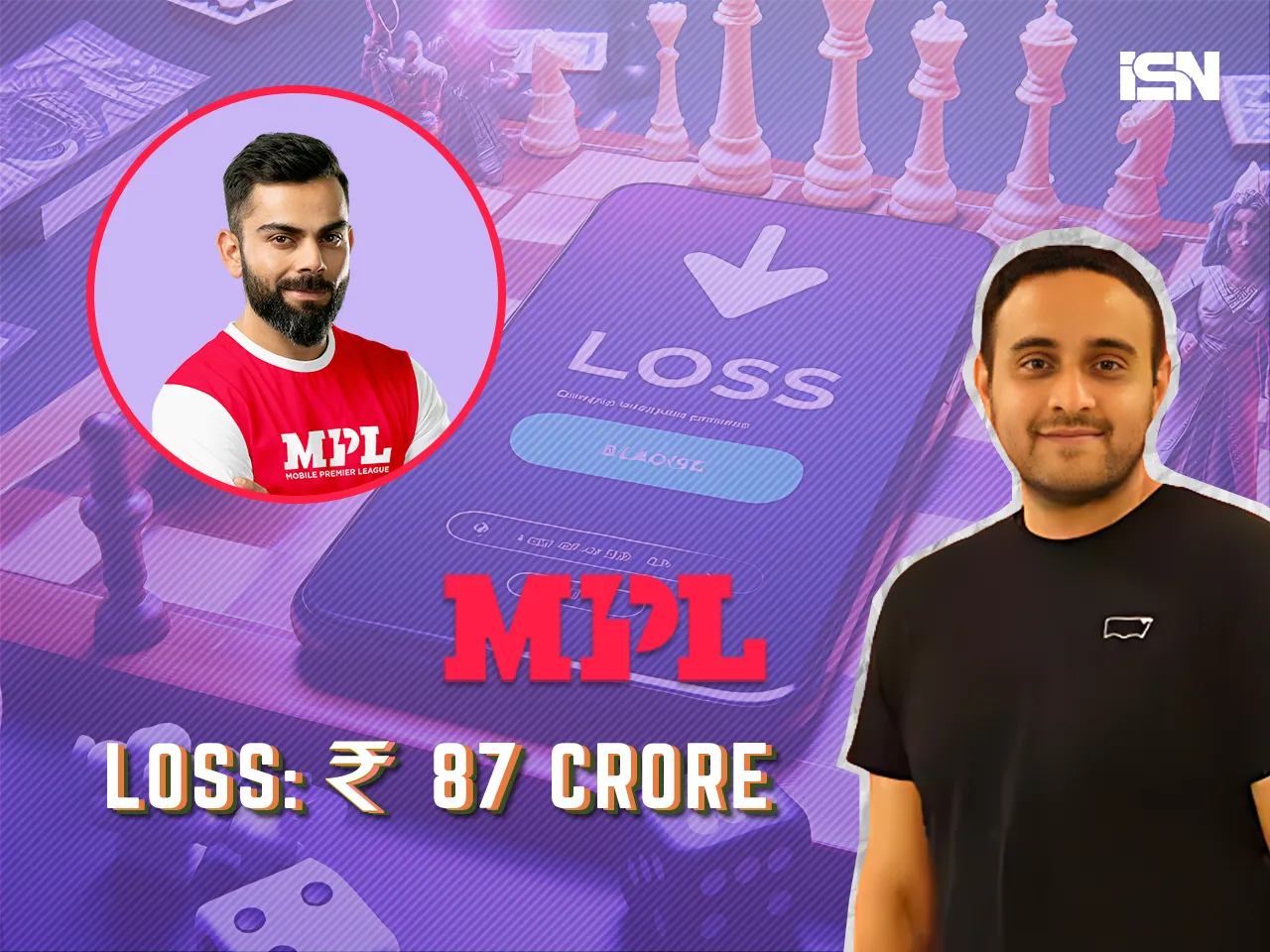 The Indian arm of the gaming unicorn MPL has significantly reduced its losses by over 80% for the fiscal year ending March 31, 2023.
Interstingly, The startup has witnessed a massive reduction in its net loss from Rs 449.4 crore in FY22 to Rs 87.2 crore in FY23. It's essential to highlight that these financial figures pertain solely to MPL's performance in India and do not encompass its operations in other countries.
What about the revenue growth?
Founded in 2018 by Sai Srinivas and Shubham Malhotra, MPL offers real money games such as fantasy sports, rummy, poker, chess, ludo, carrom, Fantasy Cricket, etc
The company's operating revenue surged by 36% to Rs 814 Cr in FY23, up from Rs 601 crore in the previous year. With the inclusion of other income sources, the total income for the company increased by 36.4% to Rs 832.6 crore from Rs 610.1 crore in the preceding fiscal year.
MPL's cost-cutting measures
Despite the business growth, MPL managed to reduce its total expenses by 13% to Rs 919.8 crore in FY23, down from Rs 1,059.6 crore in the previous year. A significant factor in this reduction was the sharp 42% decline in advertising expenses, which amounted to Rs 305 crore in FY23, compared to Rs 530 crore in FY22. 
Additionally, the company reduced its employee benefit expenses by 14% to Rs 170.4 crore in FY23, down from Rs 197.7 crore in FY22. 
Surge in IT investments and international ventures
On the flip side, MPL increased its investment in IT, with expenses rising by 49% to Rs 207.9 crore in FY23 from Rs 139.2 crore in FY22.
In terms of international expansion, MPL ventured into the rapidly growing African gaming market by launching its app in Nigeria earlier this year. However, the company withdrew from the Indonesian market last year due to revenue challenges.
Apart from its core gaming platform, MPL also operates a sports merchandise platform called MPL Sports and a gaming studio named Mayhem.
The 28% GST Challenge 
MPL, like other online fantasy gaming firms, has faced challenges due to the new Goods and Services (GST) rules, which impose a 28% tax on gaming companies.
Following the government's decision, MPL laid off 350 employees in August, with the company citing an increased tax burden of up to 400% due to the new regulations.