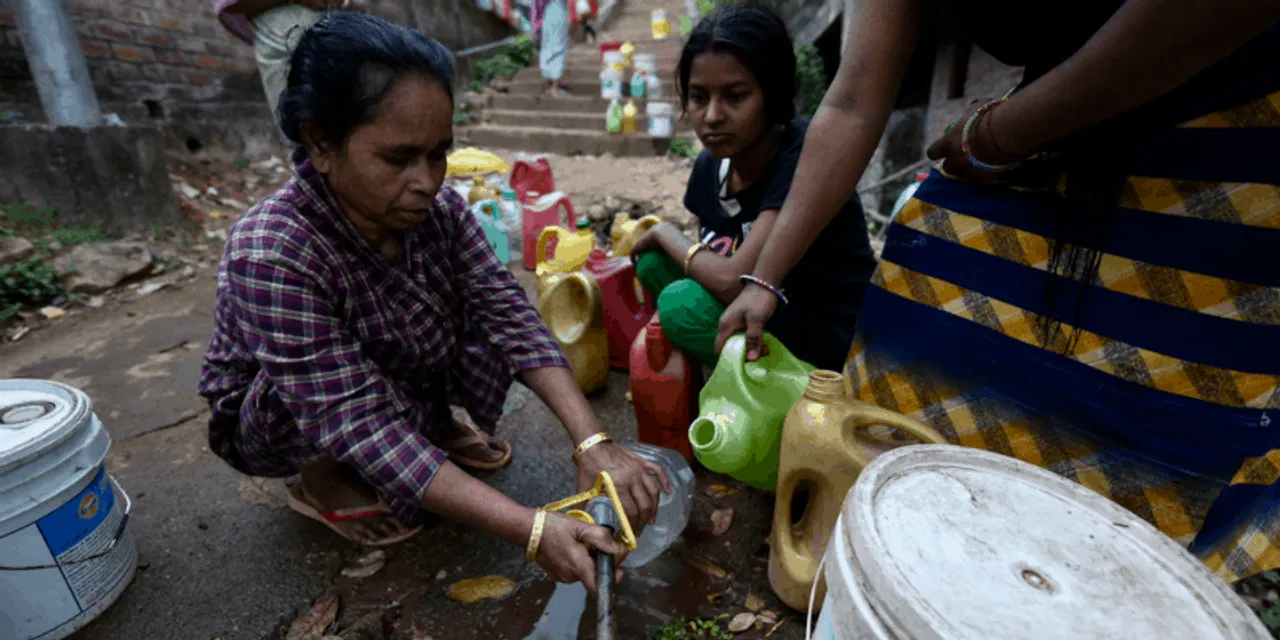 Investors including Rajasthan Asset Management Company and a group of investors led by Pramod Agarwal.
To date, Swajal has raised over $2.8 million in funding.
ACPL Exports and Saurya Enertech are the early investors in the startup.
Gurugram-based watertech startup Swajal has raised $1.6 million (about Rs 11.5 crore) in its pre-Series A funding round led by Rajasthan Asset Management Company's (RAMC) RVCF - India Growth Fund III, along with the participation from a group of investors led by Pramod Agarwal (former executive of consumer goods company P&G).
The startup will use the funding for innovation and research to make drinking water more accessible, sustainable while minimizing plastic usage across the product segments.
Prior to this round, Swajal had raised $1.2 million in series A funding in August 2015 co-led by Agra-based APCL Exports and solar energy company Saurya Enertech. To date, It has raised over $2.6 million in a total of three funding rounds.
Founded in 2014 by Vibha Tripathi and Advait Kumar, Swajal (Swajal Water Pvt. Ltd.) uses solar energy and AI-enabled mechanism to enable water purification at an affordable rate.
Its products include Remote Sensing Water Purification Systems, which provides water purification solutions to schools, hospitals, rural-urban slums, villages, and high-floating population areas.
Speaking on the investment, Ravi Mathur, Vice President, RVCF, said, "We are pleased to invest in the water segment with Swajal, where we believe technology and innovation are going to be incredibly important in the coming years as our society and economy transforms."
Swajal has deployed its premium systems across railway stations, airports, hospitals, and other global companies. It claims to have Indian Oil, Unilever, HCL, Genpact as customers.
"Our mission is to provide clean drinking water to every Indian at an affordable price. Every day we are touching the lives of more than 5 lacs people, generating 100s of livelihood and removing tons of plastic from the streets of India," the startup said.
Its Watertech platform Clairvoyant enables effective water purification and uses AI-driven analytical system to maintain them without having any downtimes.
"Our locally manufactured systems allows us to tightly control our products and innovate with a quick turnaround time. For the past several years, we have focused on the drinking water needs of the bottom of the pyramid. Now, we are on our way to usher in a new generation of potable water solutions and reduce the reliance on plastic water. The latest funding round will help us further this vision with greater ease," said Dr. Nibha Tripathi, Co-Founder & Managing Director at Swajal.
Startups such as WeGot, Simply Smart Technologies, Uravu Labs, among several others working in the watertech segment.
Follow IndianStartupNews on Facebook, Instagram, Twitter for the latest updates from the startup ecosystem.