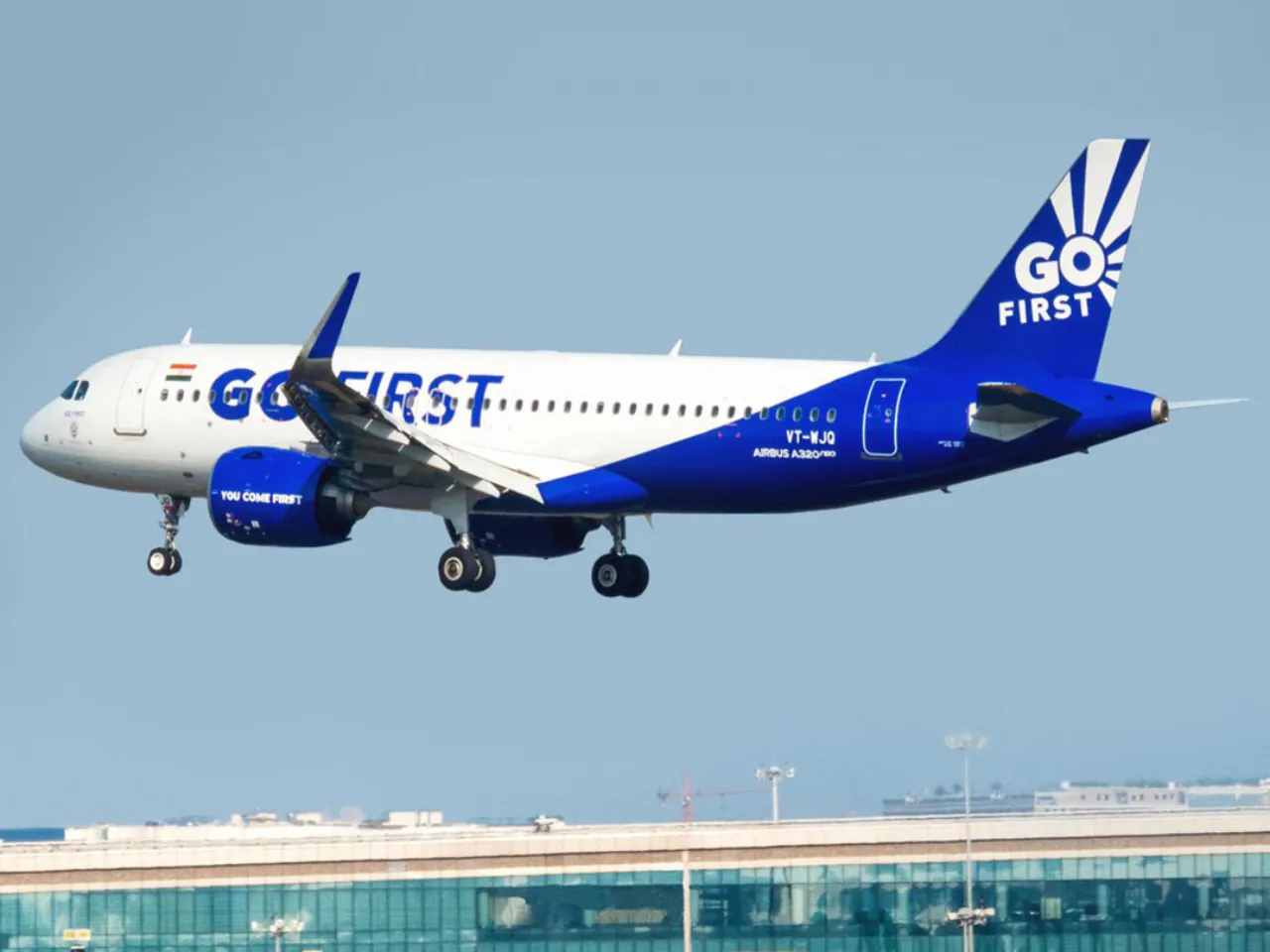 Low-cost airline Go First is facing a major crisis as it has been forced to cancel all its flights from May 3rd to May 5th, and there are concerns that the situation could continue for several more days.
The airline has opted for voluntary insolvency, as it has been struggling with a severe fund crunch due to a high number of grounded aircraft caused by a failure of Pratt & Whitney engines. The airline has grounded 50% of its A320neo fleet due to the serial failure of these engines, resulting in significant revenue losses and additional expenses.
The airline has been facing severe financial problems for some time, and the recent cancellation of flights is a blow to both the company and its passengers.
Go First CEO Kaushik Khona stated that the airline needs engines to break even on daily operations, and the carrier has blamed US-based Pratt and Whitney for not supplying the engines, leading to bankruptcy. Civil Aviation Minister Jyotiraditya Scindia has described the situation as unfortunate and suggested that it is prudent to wait for the judicial process to run its course.
The crisis at Go First has led to concerns that other Indian airlines could benefit from the situation, but there are also fears that airfares may rise due to supply constraints. Go First's market share during the January to March quarter of 2023 stood at 7.8%, and the airline's immediate competition was with Tata Group's two airlines, Air India and Vistara, which hold a market share of 9% and 8.8%, respectively.
Vijay Kedia, a value investor, who had recently invested in a stock of this airline, said he was impressed by the rising traffic and demand potential while expressing his confidence. In an interview with ETMarkets in March, he told, "It is a contra bet against their past performance. I am betting against the perception that airlines can't make money."
The situation is challenging for Go First, with the airline having defaulted on payment of lease rentals to lessors, leading to notices of termination of aircraft lease agreements and invocation of letters of credit. With the airline's financial position worsening and other airlines potentially benefiting from the situation, there are concerns for the airline's future and the impact on its passengers.
Also Read: