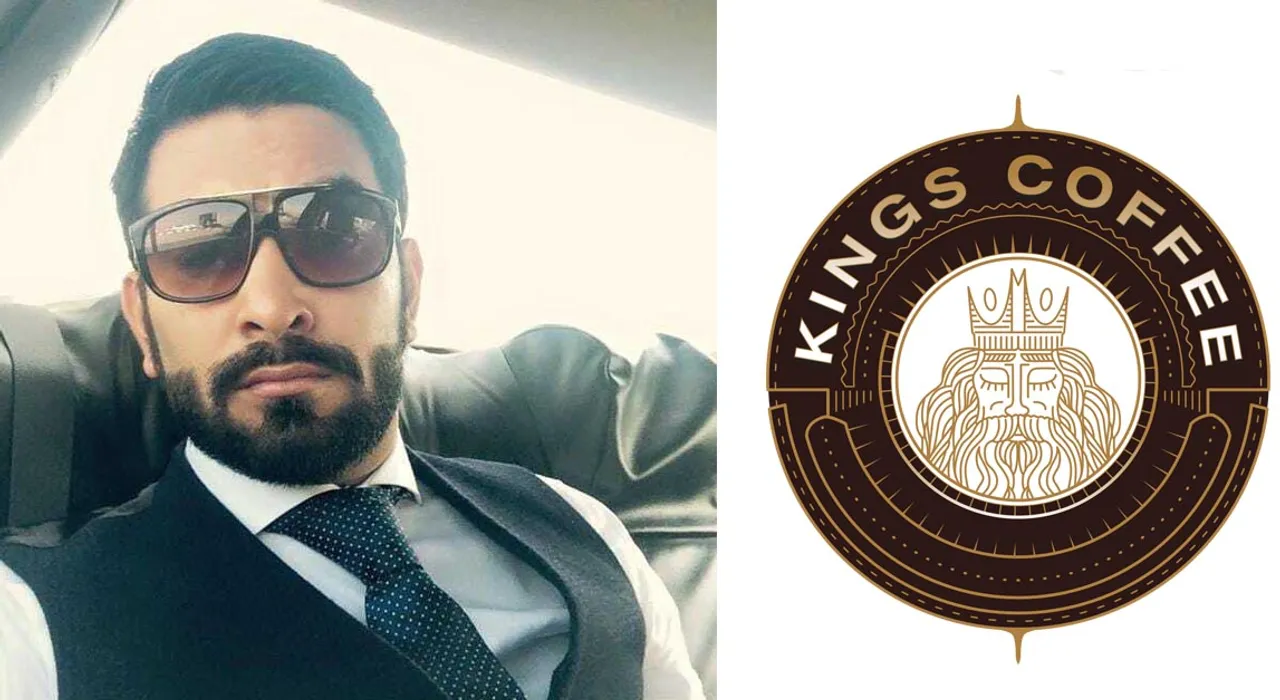 This is my short journey on my passion towards building one of the finest Indian coffee brand providing foreign quality products such as Coffee, Wafer, Gourmet Delicacies, etc.
As years pass by everyone comes up with a story while introducing themselves to people. Your family and friends have got their equal shares while sharing the parts of your life. I am a family person who started everything from scratch and got a good upbringing from my family to differentiate between good and bad. My dad has been my greatest inspiration and his virtues made me realize the importance of time and money, since then I believe in hustling hard to achieve something great in what I'm doing. 
I believe "you have to work unremittingly and sacrifice a great deal; and when you fall at or fail to clear, an obstacle, you have to pick yourself up and go on to achieve something great."
One day I realized about facing challenges of the real world and standing on my own feet,  accomplishing something great out of my life. Just because I had my family's support, I never slacked off; rather I started freelancing at various companies, running errands while completing my BBA from Amity University. 
To get a better understanding about work ethics, I started working at my dad's company which helped me a lot in gaining experience about operations and work ethics and that thing made me start my own company.
When I started brainstorming about starting my own company, my mind was all worked up working with international brands and reducing the gap between the global market and the Indian market by introducing few imported premium brands in India. But after a while, I was lacking the feeling of oneness as working under someone didn't make me feel challenged enough.
So, I established my own operation under the name of Harvey's providing India with foreign quality products, making ourselves available in the market for Wafer Biscuits, Food essences, and colors, making up to a position of being a self-funded brand and operating across the country.
The company targeted to enhance its presence in sales in just a few months in HoReCa (hotel, restaurant, catering) Institutions, Modern & General Trade segment.
Wafer Biscuits became the star product of our company, helping us to lead to international process. While snack also broke the records of our company's growth.
With the growth we have introduced in Kings Coffee under the same pod of Harvey's, We also dreamt about introducing authentic and quality Vietnamese Arabica Coffee to our Indian coffee lovers.
The Indian coffee market has so much potential and it is saturated and we want to stand apart from other similar brands, So I aimed that our coffee brand should not be just known for coffee products but also the way we design, distribute, and provides authentic quality.
We are eco-friendly too, I personally believe that every possible brand should use eco-friendly packaging measures for their products. We always use plastic-free packaging for our quality products. We have designed glass bottles which would be affordable in the style and favor of our customers.
Our brand got started with a simple thought of making people feel like a king while sipping on to the exotic taste of coffee, making every person feel royal.
With the increase in urbanization, we attributed Harvey's to introduce Fruitoria, a basil seed drink that would be refreshing and health beneficial for everyone.
Where I am standing today is not just my own hardworking, but my wife Niyati's love and encouragement as well, who always made me believe in myself. My dad has always taught me to learn from every failures. I can never forget my brother-in-law's support, who has constantly been my backbone, guiding me with my business for years, and every family member and friends who have also given their love and blessings.
The only message for the aspiring people out there is to keep believing in themselves, dream big and hustle hard. Don't be scared of experiencing new things as its your time to flourish.
Follow IndianStartupNews on Facebook, Instagram, Twitter for the latest updates from the Indian startup ecosystem.