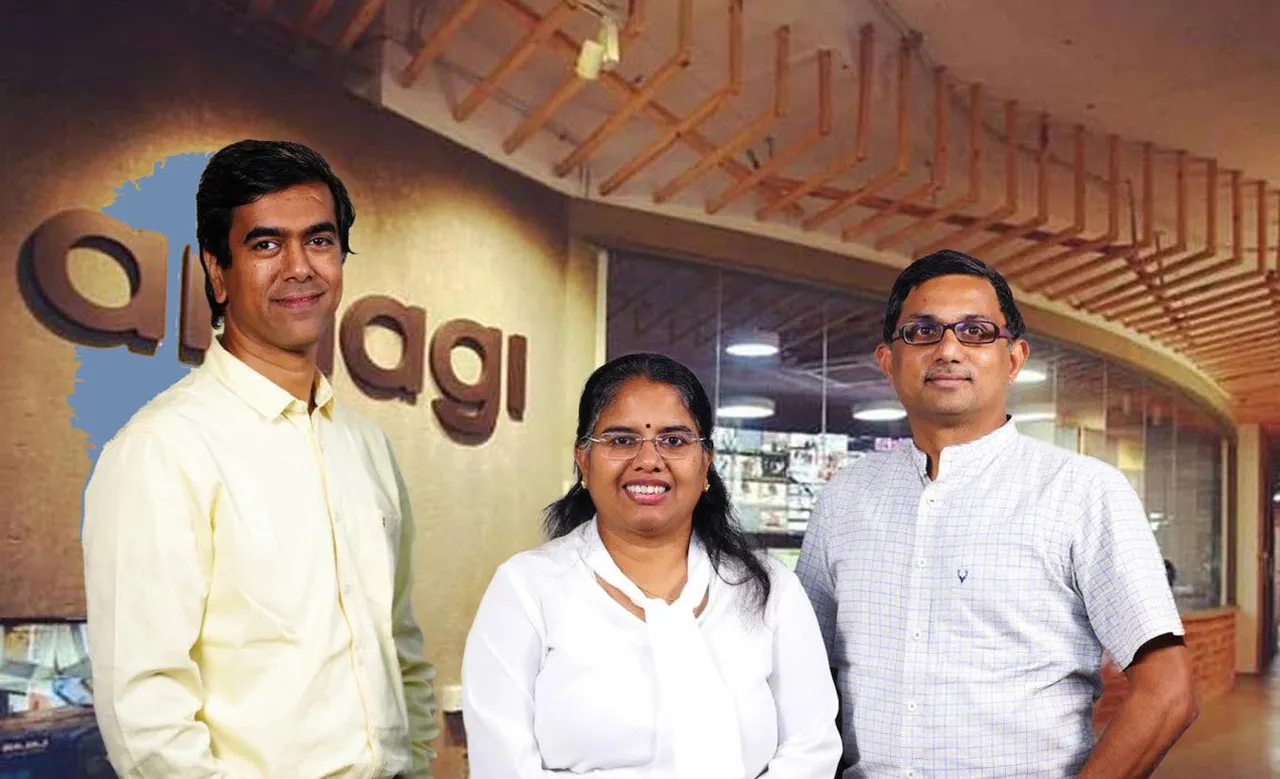 By 2020, approximately 68 million US homes have switched from cable to OTT, with roughly 300 streaming players fighting for their attention in the market. According to estimates, the OTT content business in India could be worth $5 billion by the end of 2022.
Shifts are also occurring within the OTT ecosystem. While subscription-based streaming behemoths like Netflix and Amazon Prime remain popular among viewers, the sheer volume of options in the Subscription-Video-On-Demand space has caused 'decision fatigue,' giving rise to a new phenomenon - Free Ad-Supported Streaming TV (FAST), a subset of Advertising Video-On-Demand (AVOD).
With FAST, viewers can return to the simplicity of a linear TV-like experience, with commercial breaks that are shorter and more relevant to their interests, without incurring any Pay TV costs. The emergence of FAST in the United States and other areas such as Europe, Latin America, and Asia is opening up new opportunities for content businesses in terms of channel creation, distribution, and monetization.
Because of the increased demand for connected TVs and the popularity of linear TV-like experiences, good quality material will become freely available to viewers, and the content will be monetized mostly through advertising.
Amagi tapped into this opportunity and created a successful business around it.
Overview: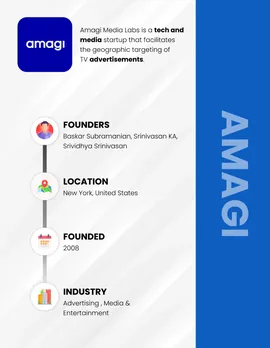 Amagi is a media technology firm of the future. It provides content owners, broadcast and cable TV networks, and OTT platforms with end-to-end cloud-managed live and on-demand video infrastructure. Amagi falls under Saas, Broadcast Technology, MediaTech industry.
Amagi's primary competencies include broadcast-grade 24x7 linear channel generation, channel distribution to Free Ad-Supported Streaming TV platforms, live orchestration for sports and news, OTT server-side ad insertion, and analytics for monetization, as well as cost-effective disaster recovery.
Top-tier broadcast Television companies, digital-first channels, content companies, Free Commercial Streaming TV (FAST), and OTT platforms in the Americas, EMEA, and APAC regions are among Amagi's clients. Times over the past 2 years, the business has evolved by 100 percent and is profitable. 
Amagi has offices in New York, Los Angeles, Toronto, London, Paris, and Singapore, as well as broadcast operations in New Delhi and a research and development centre in Bangalore. Amagi employs over 350 people and continues to hire and develop operations in all regions.
The Inception
Amagi's long-term goal is to virtualize the entire broadcasting operation in the media and entertainment sector. The adaptability of cloud-based broadcasting solutions outperforms the capabilities of traditional hardware-intensive operating systems. Its ambition is to be the global leader in cloud-based SaaS technology for broadcast and connected television.
The startup is currently in the midst of a global "cord-cutting" period, with an increasing number of viewers opting for streaming TV over traditional Pay-TV providers. And, within streaming, Free Ad-Supported Streaming TV, or FAST (the streaming version of the free TV network), is gaining popularity among viewers looking to relive the simplicity of a linear TV-like experience.
Amagi is an important part of the streaming industry's development. InIts right in the middle of it. Amagi has already achieved early leadership in the space, allowing content brands to quickly spin up linear channels, distribute them to leading FAST platforms, and make ad income for themselves.
So far, 300+ content companies have decided to use Amagi's services to increase their distribution throughout FAST. Its short-term goal is to emerge as the unchallenged leader in supplying the entire technology stack in streaming distribution, particularly in the FAST domain.
Baskar Subramanian, Srividhya Srinivasan, and Srinivasan KA created Amagi in 2008 to pioneer cloud-based broadcast and advertising technology solutions. The company began in India, offering tailored TV advertising solutions.
The story of the founders finding the perfect pitch is quite intriguing. On a Monday morning in early 2008, the founders were sitting in a park thinking of ideas for their next business venture when they were approached by a young palmist claiming to foretell their future.
They chose 'targeted advertising' on traditional television as a business model because there was a true need for technology intervention in this area to democratize advertising and make it accessible to small-time advertisers.
The creators traveled to the United States and other nations to investigate what was currently available in this field as part of their research into the potential of this technology. They discovered that the existing technology was prohibitively expensive and not scalable. To be a success in India, the technology needs to be low-cost and simple to scale. So the problem was found and then the seed was sown for Amagi.
Amagi began when they chose to construct this technology from the ground up and grow it to 3000 towns at a time.
Large firms were spending billions of dollars on national television advertising in the late 2000s, a luxury that small-time regional advertisers could not afford. The creators of Amagi chose ad democratization as their issue statement. They believed that tailored advertising technology may have a game-changing impact in this field.
They wanted to investigate if they could develop a network of local advertisers and provide them with geo-targeted advertising on traditional TV (down to a street, if necessary) as a solution to their TV visibility needs. They decided to establish a customized advertising infrastructure throughout the country by separating satellite signals and adding fresh ads at certain spots.
Advertisers embraced the concept. They may now choose to target several places (individually) while spending less than a national TV ad slot (the total of the individual locations cost less than the entire national ad spot), earning more awareness at a fraction of the cost.
It was the beginning of Amagi's journey from targeted advertising to leading cloud adoption. After that Amagi never had to turn back.
Business model and growth:
Customers can select between three business models at Amagi: Software-as-a-Service (SaaS), "Bring Your Owcense," and "Fully Managed Service."
It also provides a revenue-sharing model with content owners and platforms based on the number of ad insertions that are enabled.
The breadth and depth of services it provides to its consumers are unrivalled. It delivers end-to-end infrastructure for cloud-based broadcast operations, from broadcast-grade 24/7 linear channel development to distribution across satellite, cable, and IP, to OTT server-side ad insertion and analytics for monetization.
The working model's adaptability: Customers of Amagi's systems may manage hundreds of channel feeds and scale them at whim from any distant part of the planet.
Amagi provides its customers with a comprehensive distribution network that allows them to distribute their content via satellite, cable, and IP. The FAST platform distribution network is its most compelling value offer to consumers. Content owners can distribute their content across any platform in any area of the world thanks to 50+ FAST platform agreements worldwide.
Amagi's platform in over 40 countries supports 500+ content brands, 800+ playout chains, and over 2000 channel deliveries. Every month, the company created around 2 billion ad chances by providing OTT ad insertion across 1000+ channels. Furthermore, Amagi's overall audience is estimated to be around 2 billion people or more, and it is expanding every quarter. The company is currently valued at $1 billion or more, making it one of the most valuable media tech companies in the world.
Amagi has offices in New York, Los Angeles, Toronto, London, Paris, and Singapore, as well as broadcast operations in New Delhi and a research and development center in Bangalore.
ABS-CBN, A+E Networks UK, beIN Sports, CuriosityStream, Discovery Networks, Fox Networks, Fremantle, NBCUniversal, Tastemade, Tegna, USA Today, Vice Media, and Warner Media are among Amagi's clients.
Challenges faced and solved by Amagi:
In the advertising industry, it was necessary to persuade broadcasters to support the localization of commercials on their national channels, as well as local/regional marketers to purchase targeted ad spots on these channels. To convince local advertisers that its approach worked, the team frequently had to buy ad inventories at a premium at its own expense and then sell them to them at a fraction of the cost. Amagi's business philosophy was to sell the same ad spot to as many regional advertisers as possible, with the expectation that the sum of the parts would eventually be greater than the whole. Amagi was able to sell a million ad seconds per month as a result of the effectiveness of this method.
Amagi needed to work with cable providers from all over the country, from big cities to tier 2 cities, to get its targeted advertising business off to a good start. At the time, there were approximately 20,000 cable operators in the country.
One of the first difficulties it encountered was dealing with operators who had limited knowledge of the technologies they were developing. Bringing them on board and making them aware of their potential was a herculean task.
The second issue it faced was persuading broadcasters to let it put adverts between their content. Amagi, as a technology provider, was uninformed of the ad content and could not reassure channels that it would be inoffensive to their viewers.
Competitors:
Amagi is at the top of the game, but other such platforms are operating in the same field and are giving an eye to eye to Amagi. 
Here are such companies :
Encompass
Wurl
Frequency
Globecast
Evertz
Harmonic
Grass Valley
Imagine Communications
Future prospects of Amagi:
Amagi intends to provide its customers with a self-service portal — a single platform – from which they will be able to access all of its products. Customers will be able to access the benefits of all of Amagi's technology stack products – its channel playout solution, Amagi CLOUDPORT, its server-side ad insertion solution, Amagi THUNDERSTORM, its live orchestration, and lightweight content scheduling platform, Amagi LIVE and AMAGI PLANNER, and more – from a single browser window.
Also Read:
Follow IndianStartupNews on Facebook, Instagram, Twitter for the latest updates from the startup ecosystem.