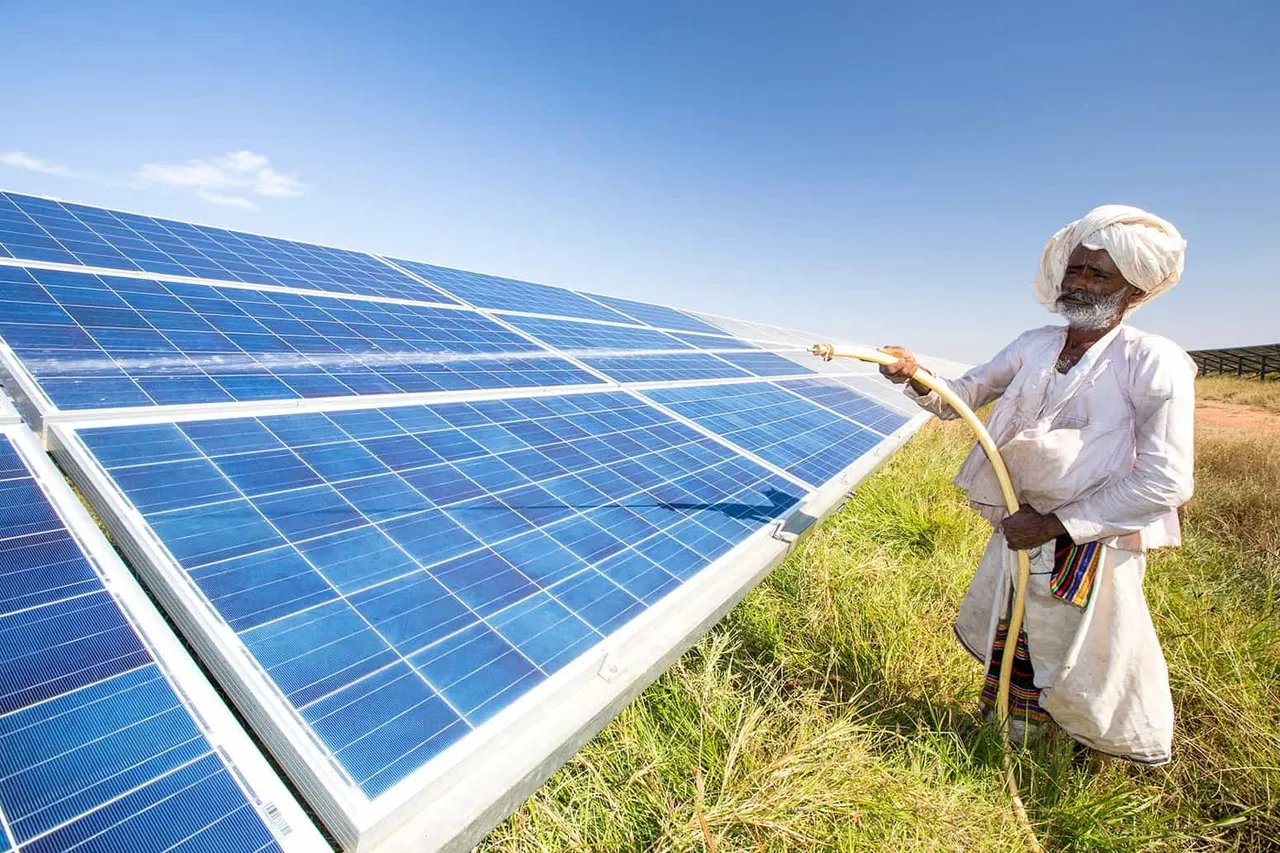 India, world's 2nd largest populated country with 1.4bn headcount(approx). The country has a fair share of problems ranging from unemployment, poverty, low per capita income (6920$ on PPP), low HDI. 
However, it is growing by leaps and bounds and over the last 3 decades has registered high economic growth, opened new employment avenues due to 1991 LPG reforms, halved poverty rate since 1990s (as per World Bank). It has been classified as a lower middle income country and with demographic dividend on the horizon, it can't afford to lose this once in a lifetime opportunity.
Handling and managing the population has challenges on many fronts including, but not limited to, 
economic (raising the per capita income), 
social (raising the standards to modern society), 
energy (supplying power to meet aspirations of prospering people). 
Our focus will be on the energy front today where analysis will be done on how India is balancing its energy goals and climate goals along with diversifying the energy sources.
---------------------------------------------
Over the recent years, India has implemented several schemes and reforms in the space of clean energy, set ambitious targets to meet, joined multiple agreements (Paris agreement), set up organization (ISA : International Solar Alliance), set up large solar parks over the country.
Prime Minister of India Shri. Narendra Modi was conferred with Champion of Earth jointly with President of France Emmanuel Macron in 2019.
----------------------------------------------
Schemes :
Ujala scheme : 
It is an extraordinary story of "Make in India" which built the end to end supply chain of LED bulbs. 
It's impact can be measured in 1 statement "100 million LED bulbs distributed in 120 cities." 
LED bulbs have replaced CFL, incandescent bulbs which saved tons of CO2 emissions.
Live dashboard : http://www.ujala.gov.in/ 
PM Ujjwala scheme : 
Another pathbreaking scheme which made millions access clean cooking fuels. 
This carried a personal engagement from PM Modi who asked masses to voluntarily give up subsidies on LPG and then used that amount to shore up the finances for Ujjala scheme. 
Sharp rise in LPG subscribers was registered since the inception of the scheme. 
However, a lot needs to be done to achieve the commensurate increase in number of refills. 
CAG report states aptly "The increase in the number of LPG connections during this period is not commensurate with the average refill consumption"
Solar Energy: 
Contribution of solar energy was a meagre 3.6 GW in 2014 but as of 30th Nov, 2020 it has reached to 37 GW. Of the target 175 GW to be achieved by 2022, 100GW is estimated for Solar alone. India's solar investment has been estimated at 500-700 billion$, according to the Institute for Energy Economics and Financial Analysis (IEEFA).
There is no doubt about the business opportunity in this sector and multiple companies including private as well as state owned enterprises are vying for the market. 
Listed below some of largest and ambitious solar parks in the country.
| | | |
| --- | --- | --- |
| Dholera Park | Gujarat | 5 GW (pipeline) |
| Bhadla Park | Rajasthan | 2.25 GW (Operational) |
| Shakti Sthala | Karnataka | 2 GW (Operational) |
| Ultra mega solar park | Andhra Pradesh | 1 GW (Operational) |
| Rewa Solar Park | Madhya Pradesh | 750 MW (Operational) |
Challenges : 
It will be wrong to say that setting up solar parks is a rosy business. It has its fair share of challenges and risks. Although India has progressed a long way in renewables it still has to go a long way to become "Solar Super power". We are a long way off 100 GW by 2022. 
In 2018, India added 9.6 GW while China and US added 44 GW and 10.6 GW respectively.
Land : For generating 5 MW from solar it requires 1 acre of land while at the same time land is a scarce resource. Land acquisition remains complex when it comes to business. Land is a state subject and states lack land utilization policy, have poorly maintained land records and dealing with multiple state agencies for obtaining clearances is a major hurdle for business. "If you deal with solar, you deal with land."
Grid Stability : Our current sources of energy come from fuel based power plants. The supply can be controlled through a command or program. However, nobody can control the same in renewables. Grid operators can't predict the output and must maintain the reserves in tandem. This makes us susceptible to blackouts.
Imported PV modules. : In India, Photovoltaic (PV) modules are imported. Most businesses involved import PV modules from China and Malaysia. Infact, 2.6bn$ worth modules were imported in CY 2018-19. In the view of 2020 India-China tensions in Ladakh government have imposed a 40% safeguard duty on imports. This move can potentially disturb the capacity additions and increase the power production costs. 
Can India produce the PV modules domestically and can it keep costs low ? This remains to be seen and prospects look bleak as of now.
Wind Energy : 
60 GW of 175 GW by 2022 has been reserved for wind energy. India has the 4th largest capacity installations in the world after the US, China, Japan. 
As of March 2019, we have 35.6 GW wind capacity. Given the 7500 km coastline surrounded by water on 3 sides, India has huge potential for harnessing more wind power. 
Recent assessment by the National Institute of Wind Energy, Chennai has estimated 320GW potential. 
Listed some high potential states:
| | |
| --- | --- |
| Gujarat | 84 GW |
| Rajasthan | 18 GW |
| Maharashtra | 45 GW |
| Tamil Nadu | 34 GW |
| Karnataka | 56 GW |
Challenges : As with other industries, the wind energy sector too is dependent on foreign technology. Most of the windmills are situated far away from cities raising the transmission costs as well as transmission and distribution (T&D) losses. These high costs are passed on to the discoms and then finally to consumers. These factors erode the competitiveness of wind against other sources (coal and solar). 
Wind energy is highly dependent on the geographical factors with coastal states having an undue advantage. States can engage with each other and come to a mutual understanding for power supply but it's not always smooth sailing. Interstate power transmission has always been a messy affair with instances where parties reneged on the supply, projects were cancelled.
------------------------------------------------
Over the last few years, India has increased an enormous amount of renewables and has engaged with multiple other countries to fulfil their climate goals aggressively. Still, it is far short becoming a global power in this space like China. 
With technical leaps, high end R&D in the energy sector, easy financing, enabling environment all the challenges can be addressed and with innovative startups spawning across the renewables sector acceleration is guaranteed. 
With a favourable, standard and uniform policy governing the energy space is a step in the right direction while removing the bottlenecks associated in the whole arena will be added strength. Easy process will give a smooth sailing.
Follow IndianStartupNews on Facebook, Instagram, Twitter for the latest updates from the startup ecosystem.