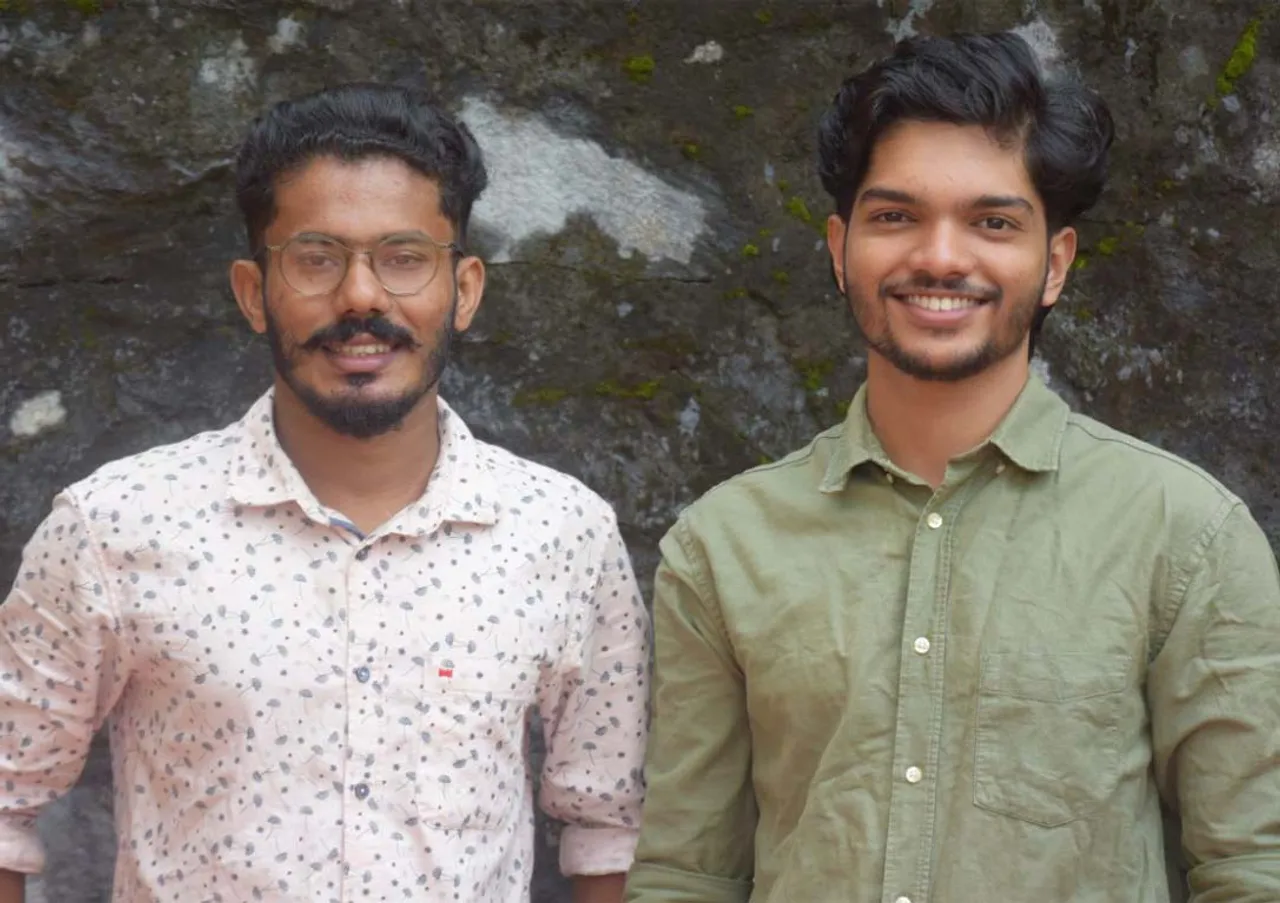 Ed-tech in India:
The promise for scalable customized learning has played a significant role in the rise of ed-tech. The way we study, interact with classmates and teachers, and our overall interest in the same subjects are not universal. 
Everyone learns at his or her speed and in their way. Edtech technologies make it easier for teachers to design tailored lesson plans and learning experiences that foster inclusiveness and improve the learning skills of all students, regardless of age or ability.
TeacherInd aims to make education accessible to all people through the methodology of one student and one teacher, as well as to motivate and encourage students through an earn while you learn in the platform facility.
The Inception of TeacherInd
TeacherInd connects students with qualified teachers from reputable educational backgrounds, and it comes with features that meet the needs of both tutors and students.
The startup was founded by Joyal Joseph Joy and Shafeeq Usman when the duo saw that there are next to no educational avenues available for engineering students outside of their college lecture halls.
The duo noticed that in a classroom environment students don't get individual attention thus a gap is generated in the flow of knowledge, so to bridge the gap they came up with the idea of providing one on one tuition classes at extremely affordable rates.
The duo, in the beginning, started the venture in their college premises then within few months they started providing their services in other colleges as well. Soon they expanded their services by starting to provide education for grades 1 to 12 because they noticed that the tutors employed were hight educated and also well versed and capable of teaching other grades as well.
Headquartered at CET Technological Business Incubator, College of Engineering Trivandrum. The team consists of over 100 active tutors selected from a pool of tutors through earn while learn clubs and after a rigorous screening process.
Services provided by the startup:
TeacherInd is currently the largest sector-specific tuition service in Kerala, and they intend to roll out this methodology across the country in the upcoming months that is to foster the incentive culture, TeacherInd is also establishing earn-while-learn communities throughout colleges. 
The startup plans to introduce robotics using TI-Bots at the school level which will help the students learn science and maths efficiently.
With the implementation of robotic kits, the startup wants to foster a better understanding of the concepts and the final prototyping by leveraging virtual reality in the classrooms.
The startup provides multi-tier courses to students and charges a part of their tuition payments as platform fees. The remainder is the tutor's monthly salary.
Students in grades 1 to 7 can use teacherInd to get online 1:1 tutoring in Math, Science, Hindi, English, EVS, Social Studies, and Malayalam. Students in grades 8-10 can use teacherInd to get online 1:1 tutoring in Math, Science, Hindi, English, physics, chemistry, biology, and other subjects. Mathematics, Physics, Chemistry, English, Biology, Computer Science, Accountancy, and other subjects are taught to students in grades 11 and 12. Engineering students seeking a Bachelor of Technology degree can receive tuition for all fields of study.
How does it work?
one on one teaching:
At first, the student needs to enrol herself/himself through TeacherInd's online portal and then they will avail a free demo class and mutually with the tutor time slots and scheduling is done and the payment is on an hourly basis, the quality of teaching is monitored throughout ensuring best quality education.
Courses are designed and taught according to the curriculum for B.Tech and10+2, also skill development courses are taught. A student will need to pay on an hourly basis and 25% of the tuition fee will be considered as the ed-tech's profit margin.
Robotics:
For robotics classes, the interested student needs to enrol herself/himself in the program after that, they need to attend a webinar where they will be taught about the intricacies of the subject, interested students then will receive TI-Bots.
TI Bots are robotic kits manufactured and developed by the R&D team, These Kits are designed to help students solve practical problems from science and math textbooks providing a better understanding of different sciences and mathematical concepts.
In this program students are trained and taught in groups and clubs are formed to foster teamwork. A student will need to pay a sum of 30,000 rupees for a three-month course, 44 per cent of the money is regarded as the profit margin of the startup.
VR Classrooms:
Schools or students can avail themselves of these VR services by contacting the service provider. A free Demo of the service where the students and teachers interact and learn in a virtual class environment using either video or their 3D avatars is then provided.
In addition, school-based events such as technical workshops are held, as well TeacherInd exclusive Earn-while-Learn Communities in universities are created and campaigns are held, aiding students in creating important connections and obtaining remarkable internships.
Competitors:
TeacherInd is an emerging startup that is leveraging robotics, AR with education to foster better education has a lot of notable competitors like Byju's and Vedantu.
Achievements:
This ed-tech startup employs 250+ teachers across top colleges for the betterment of their students future. It is Kerala's largest tuition provider for the B.Tech sector which also fosters robotics training clubs in schools and their specialized earn while learn campaign in colleges.
The startup has top marketing executives across Kerala and has collaborated with prominent brands like Karikku and Acemoney. Also, the startup has marketed its services on various social media platforms and video advertisement campaigns.
Its Unique Approach
TeacherInd is language friendly which makes it easier for students to understand the concepts in their vernaculars and the fees are extremely minimal and affordable thus making good quality education available for students belonging to all sectors.
The edtech startup intends to expand its service with more instructors and courses on its platform across India in the future, with a focus on students from various sectors and backgrounds.
The technological world is changing and improvising at an extremely rapid rate, and it is indeed important for us to keep up with this speed. Technology has become a part of our lives. So, why not use technology to change the educational methods and make them more exciting and interesting?
"We are an Edtech startup named Teacherind from Kerala focusing on three major objectives. A one to one online tuition for school & college students; Robotics courses and robotics clubs across schools and Virtual Reality enabled online school systems. We are the largest sector-specific tuition provider in Kerala and are optimistic to expand our services to a pan India level to promote the methods of earn while learn and individual mentoring".
Also Read:
Follow IndianStartupNews on Facebook, Instagram, Twitter for the latest updates from the startup ecosystem.