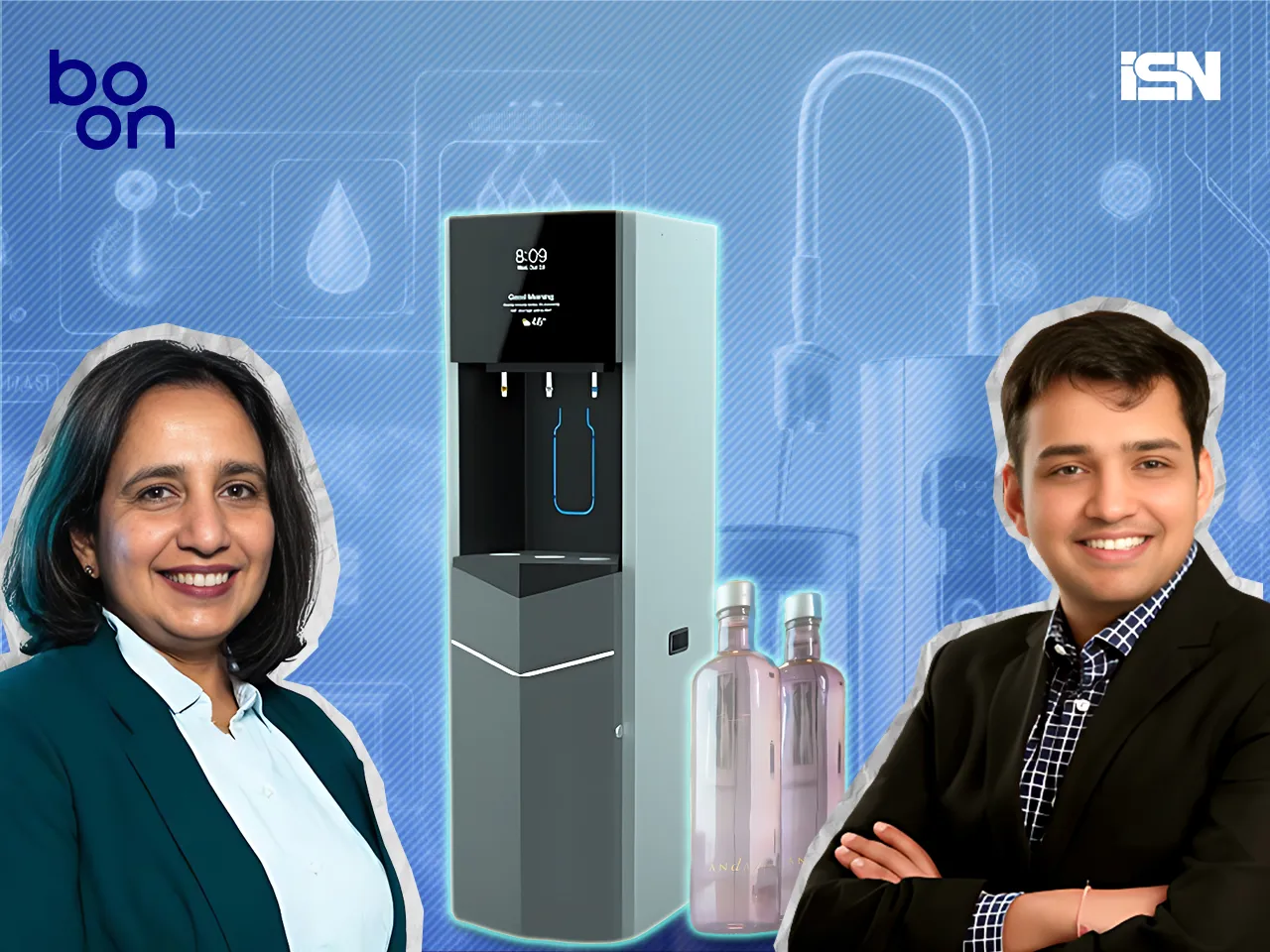 In an era where environmental concerns have escalated to the forefront of global discourse, the issue of plastic waste has become a growing crisis.
India, a nation known for its diverse landscapes and rich cultural heritage, is also grappling with a formidable challenge – an annual plastic waste generation of approximately 3.3 million metric tonnes, as reported by The Central Pollution Control Board (CPCB).
Furthermore, on a global scale, only a mere 9% of plastic waste is recycled, exacerbating the problem by causing extensive contamination of water bodies. Alarming projections by the United Nations suggest that, if left unchecked, the world's oceans will contain more plastic than fish by the year 2050. 
The water and wastewater treatment market in India is poised for remarkable growth. According to Mordor Intelligence, this sector is anticipated to expand from $0.92 billion in 2023 to a staggering $1.54 billion by 2028, representing a compelling CAGR of 10.78% during the forecast period from 2023 to 2028.
In the face of this daunting predicament, one innovative startup has taken up the mantle to address not just one, but two colossal challenges simultaneously.
Internet-of-Things (IoT) enabled global water-tech startup, Boon, formerly known as Swajal, has embarked on a mission to revolutionize the way we think about plastic waste and access to clean water.
Founded in 2015 by the dynamic mother-son duo of Vibha Tripathi and Advait Kumar, Boon has since then been at the forefront of providing sustainable drinking water solutions to a diverse range of stakeholders, including communities, rural areas, hospitality establishments, corporate firms, and more.
The both of clairvoyant: A true technological marvel
Headquartered in Singapore with its research and development centre and manufacturing unit in Gurgaon, Boon has introduced the world to a remarkable invention - Clairvoyant. This groundbreaking creation is not merely a water purification system; it is the world's first and only AI-enabled IoT water purification platform.
Clairvoyant, in its essence, serves as a guardian of water quality, catering to a diverse clientele, ranging from homes to corporate entities.
One of the defining features of Clairvoyant is its ability to customize and analyze drinking water round-the-clock. It's not just about purifying water; it's about optimizing the entire process. Clairvoyant has been instrumental in helping hotels and offices eliminate the use of plastic bottles, a significant stride towards environmental conservation.
Vibha Tripathi, the co-founder of Boon, explains how this technology has brought about a positive shift in the way we perceive and consume water.
Real-time monitoring
Boon's water purifiers and dispensers, equipped with high-tech IoT capabilities, offer something truly exceptional - real-time monitoring of water quality and quantity.
Every day, you can have the peace of mind that you are drinking the cleanest water possible.
The startup achieved this through the ingenious use of AI tools and systems. Each Boon water purifier and dispenser is not just a machine; it's an intelligent entity capable of assessing and predicting its own health. It can even provide maintenance tips, including filter change and service time recommendations.
The beginning of a journey
Boon's journey began with a unique product called WaterATM, designed for widespread social impact. This invention aimed to make affordable drinking water accessible to the masses.
On the commercial front, Boon has successfully replaced plastic bottles in hotels with sustainable glass water bottles, thus introducing the concept of 'Zero Mile Water.'
According to Vibha Tripathi, this proprietary concept creates a safe and affordable circular system for purifying and packaging drinking water in glass bottles while eliminating plastic bottles from the pollution chain. It's a testament to Boon's commitment to environmental sustainability.
Boon's story is not just about addressing pressing environmental concerns but also about substantial growth. The startup claims that it is experiencing a phenomenal growth rate of 4X year on year and has set its sights on generating Rs 35 crore in the fiscal year 2023-24, with a target of close to 90 crore for the following year.
Furthermore, the startup is poised to venture into the B2C space, intending to introduce a home water purification solution, thereby expanding its outreach and making clean water even more accessible.
Notably, The startup plans to provide clean drinking water to underserved communities in Africa and the Sub-Saharan region. Boon's AI-enabled IoT water purification platform, Clairvoyant, plays a pivotal role in this vision. It empowers stakeholders to track, customize, and analyze drinking water around the clock
Boon's product offerings
Boon's product offerings encompass three distinct lines - WaterSense, WaterCube, and ZeroMileWater. WaterSense leverages predictive analytics and AI to monitor and forecast water usage efficiently.
WaterCube, on the other hand, employs Boon's AI-based purifier technology to filter water without generating plastic waste or carbon emissions. Lastly, ZeroMileWater is a testament to Boon's commitment to sustainability, utilizing Made-in-India machines to deliver water within zero miles.
According to the startup, This ingenious system significantly reduces transportation costs, offering a bespoke experience to partners and customers by enabling on-site water purification and automated filling machines for sanitizing glass bottles.
The integration of IoT technology has revolutionized the way Boon's machines are monitored and maintained. Water dispensers are equipped with IoT devices that provide real-time information, allowing for concurrent maintenance scheduling.
The seamless integration of IoT not only enhances operational efficiency but also ensures consistent access to clean water, the startup said.
Boon, through its NetZero Water Initiative, has been instrumental in replacing 22 plastic bottles every minute. The impact is not just environmental but also economic. Boon's water purifiers are up to 4 times more efficient than standard purifiers, capable of holding up to 3 times more essential minerals. 
Join our new WhatsApp Channel for the latest startup news updates