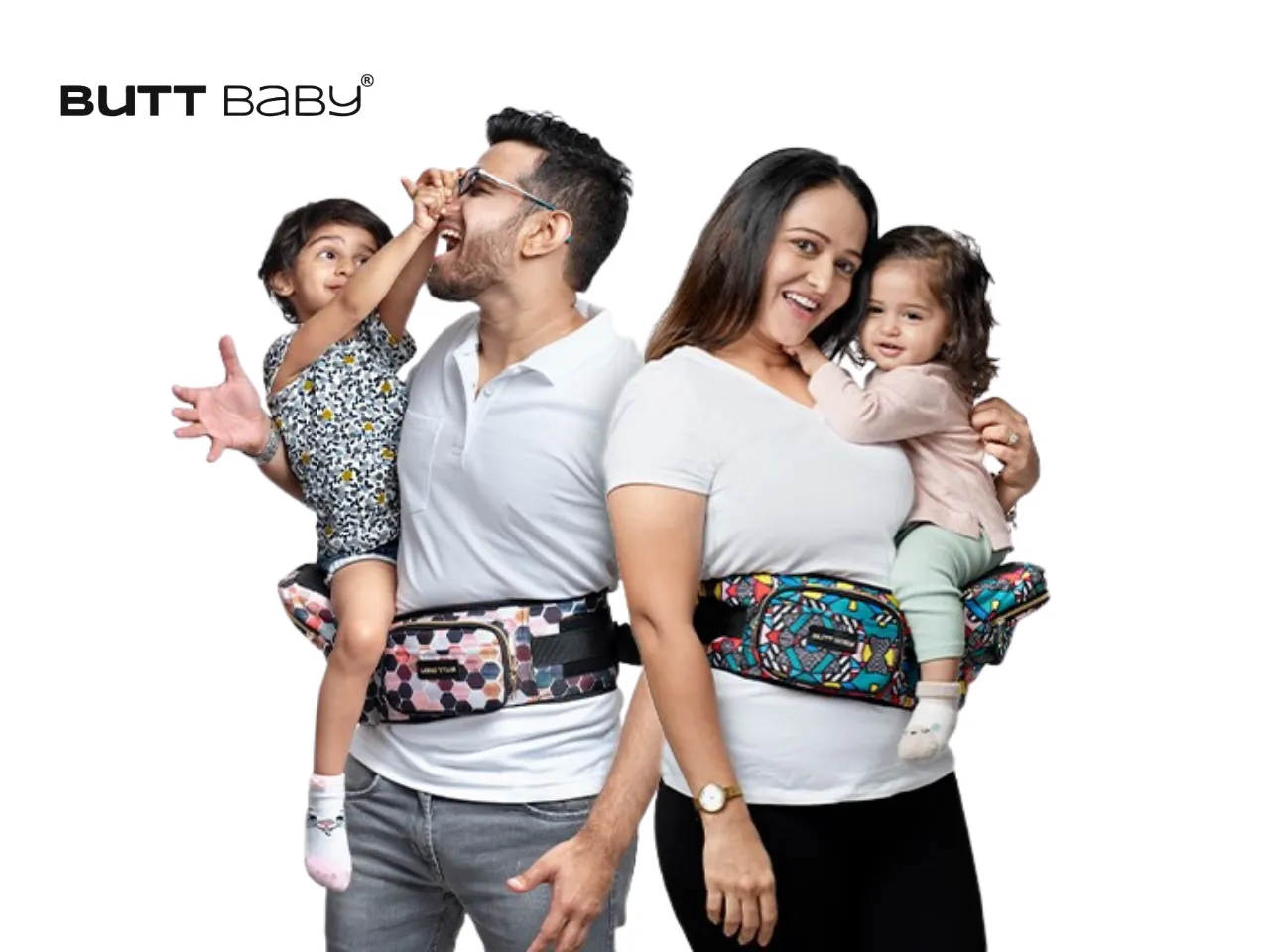 The Indian baby care product market is expected to grow at a compound annual growth rate of 9.52% over the forecast period to reach a market size of US$14.581 billion in 2027 from US$7.715 billion in 2020.
Despite this good growth rate, customers would always face problems. Likewise, The couple named Ruchi Jain and Akash Jain noticed a gap in the market for highly-functional, age-appropriate and safe baby carriers, and to fill this gap, the duo started their own baby care brand named Butt Baby with an investment of Rs 4 lakh, and within a little over a year, the brand achieved a revenue of Rs 4.25 crore or over $500K.
Sounds great. Isn't it? Despite growing in a short period, the Kolkata-based duo faced numerous obstacles while building their brand. 
This incredible success was achieved against the backdrop of Akash's previous businesses not doing well and him having incurred heavy debt investing in shares. Similarly, Ruchi, who is a computer engineer by profession, failed to make a success out of her clothing business. 
Not letting their troubles and bankruptcy become their new obstacle, the duo persisted in their attempts to find their niche in the world of business.
"Entrepreneurship has always been a passion for us, and the birth of two daughters provided us with the perfect opportunity to merge a love of business with a dedication to making life easy for parents," the duo said.
How it started?
Post-COVID, Ruchi and Akash, while researching, found a gap in the Indian baby care market. Akash's experience with his slipped disc condition, which prevented him from carrying his children for long, and their research made them realize that the existing baby carriers in the market weren't really that useful for growing children from a functional and practical point of view.
Like any other, The couple started investing considerable time researching and designing the perfect baby carrier and decided to manufacture it themselves.
However, they later realized that building a business from scratch with two kids would entail heavy expenditure, so they decided to take the social media route.
The founders began sharing relatable real-life comic illustrations on Instagram, showcasing the challenges, love, struggles and experiences of new parents who were also busy trying to set up their professional lives in order. 
"We tapped into the power of storytelling and authenticity to connect with our target audience, even before our product was ready for launch," says Ruchi.
Unlike others, Ruchi and Akash first went through a research and development stage for about a year and a half, and at the same time, they built a community of 70,000 people, which later became their potential customers.
As they were low in capital, Butt Baby started selling the products online and claims to generate 100% of their sales via the website.
"We are thrilled to see how our baby carrier brand has taken off," says Akash. "As parents, there is nothing more important than functionality and ensuring your child is safe and secure. We are honoured to have created a product that can give parents a hassle-free child-carrying experience because we understand the importance and need of carrying a little one," Ruchi added, 
"We put our heart and soul into designing The Butt Baby Seat, and we are overjoyed to see the positive impact they have had on families everywhere. We hope to continue to provide parents with the EASIEST way to carry their children and expand our brand to other countries and markets."
With their commitment to innovation and adopting innovative marketing strategies, Ruchi and Akash now expect to achieve Rs 6 crore in revenue in the year 2023-2024.
Butt Baby plans to launch several more products in the year ahead to expand their presence in domestic and international markets while also maintaining a 75% to 100% annual growth rate, which took its bootstrapped business to where it is now.