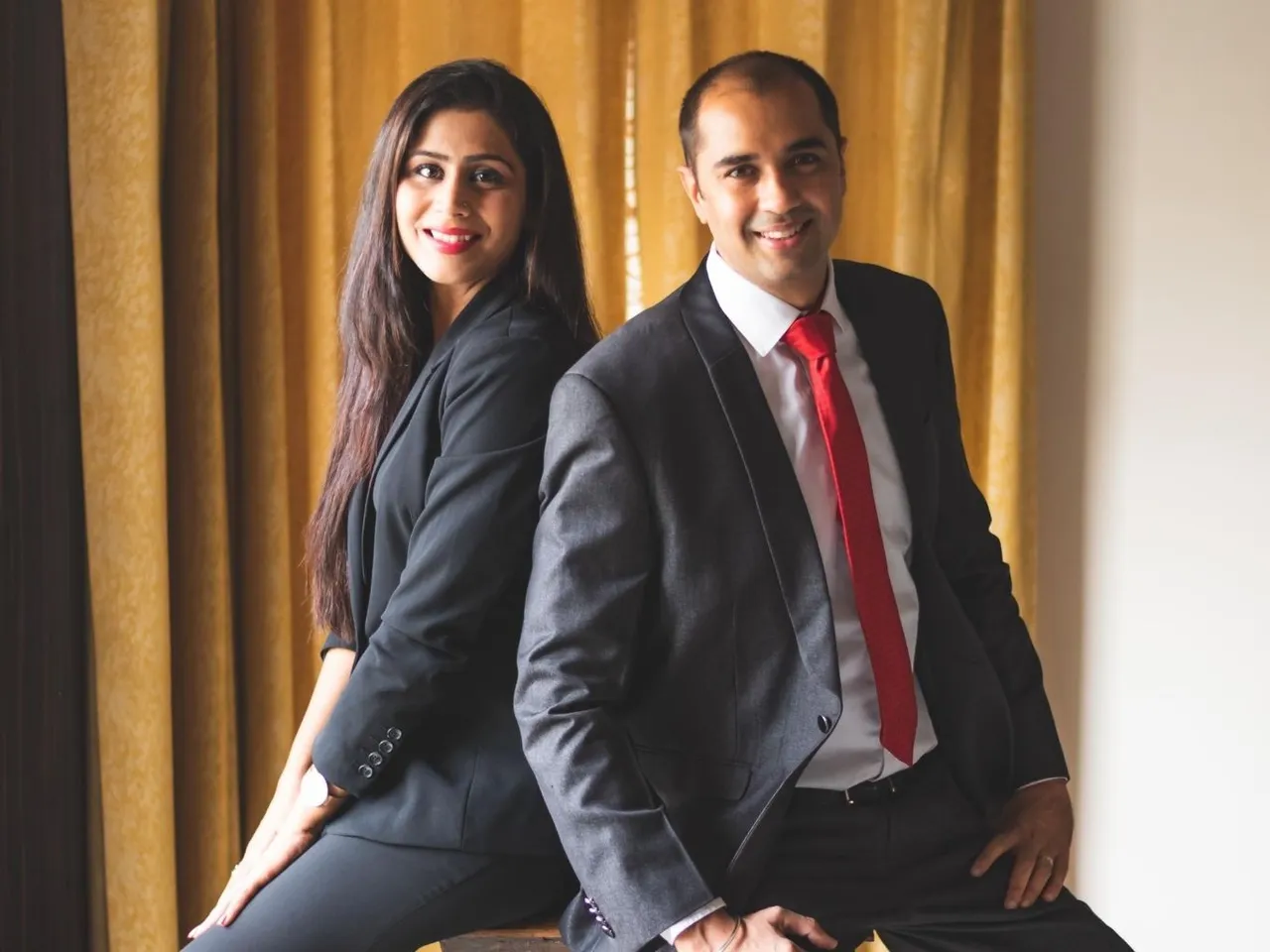 It is said that people who make time to do a little bit of skincare are more inclined to make healthy decisions throughout the day. Because Taking care of the skin makes one feel beautiful and happier.
But, the thing most people struggle with is finding the perfect formulations that are free of any toxins and cruelty. People are always concerned about the procedure that is used to make the products. As a result, the world is witnessing a new era of organic skincare products that are manufactured in a natural manner and with the assistance of natural goods that are free of toxins and other chemicals.
There is a huge demand for organic skincare products not only in India but globally because they are not harmful to the skin and organic formulations tend to be more effective.
According to Allied market research, the skin care products market in India was valued at $2.47 billion in 2017 and is expected to reach $5 billion by 2027, growing at a CAGR of 9.5% between 2021 and 2027.
Indeed, the current generation has become more conscious of their skin's health and expects products that do not have any additional negative impacts on their skin and do not burn a hole in their wallets. Here comes Mamaearth to the rescue. It is an organic and cruelty-free skincare line that caters to both kids and adults.
Due to the emerging demand for organic skincare Mamaearth has pushed itself as a promising business in the market.
Overview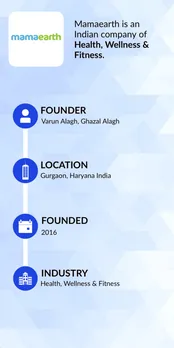 Mamaearth is a Gurgaon-based Health, Wellness, and Fitness company that aims to improve and beautify the lives of mothers and expectant mothers.
The products are designed from head to toe for every parent's and baby's well-being, using safe, toxin-free, worldwide standard materials. The company started out with baby wellness products and then expanded its range of organic products for adults.
Inception of Mamaearth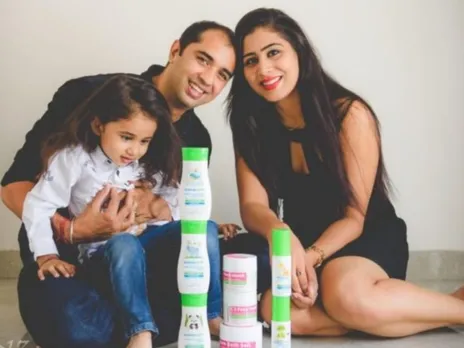 The seed was sown when the founders Ghazal and Varun were expecting their first child. Their life took a 180-degree turn as their lifestyle from being a carefree fun-loving couple turned to be wary of everything.
After their child was born, they were shocked to see that there were no toxin-free baby care essentials on the market. Almost every shampoo contained toxins that are extremely harmful to babies. The situation made Varun and Ghazal extremely uncomfortable as they were worried, so they brainstormed and came up with Mamaearth.
It was discovered that the Indian market was swamped with generic products that were contaminated with poisons and hence could not be used on newborns. The founders also came to know that certain poisons that were banned in other countries and determined to be detrimental to newborn skin were nevertheless commonly utilized in India. While the pair was eventually able to meet their demand by ordering appropriate supplies required from the United States.
According to the company, They have almost 200 young parents on board who help with product conceptualization, trial, testing, and formulation. Manufacturing begins only when the products have been fully approved, the company says.
Notable, They are the first company in Asia to be certified by Made-Safe, a non-profit organization based in the United States that offers a comprehensive human health-focused accreditation for producing non-toxic products.
Mamaearth created a sister brand in 2020, The Derma Co., after noticing that millennial consumers were warming up to expert skincare remedies that could be purchased off the shelf rather than consulting a dermatologist for every concern. Despite being a small sector centered mostly on metropolitan areas, it is rapidly expanding.
While Mamaearth's primary portfolio is comprised of natural substances, The Derma Co. offers a line of goods comprised of science-based active components.
Its current product line comprises more than 40 items for pigmentation, acne, open pores, and other skin issues. Customers can also get skin analysis tests and dermatologist-designed skincare regimens, it says.
Mamaearth Offerings
Mamaearth says it is dedicated to babies and others, offering an exclusive product line that includes baby care, hair care, skincare, and more, with more than 80 natural products. The company's most revolutionary products include India's first bamboo-based baby wipes and natural plant-based toothpaste for children aged 0 to 10.
The company also offers skin and hair care products based on popular natural components like onion, ubtan, tea tree, vitamin C, argan, coco, and charcoal. Apart from this, It has expanded to serve not just newborns but also their mothers, with goods ranging from sunscreen to stretch mark removal serum. It covers every element of motherhood.
Business Model
Mamaearth's business model is clear. They develop items that are then manufactured by contract manufacturers under the Mamaearth brand's license. They mostly sell online through D2C channels such as Amazon, Flipkart, and others, as well as in physical storefronts.
The company's team adheres to the blue system, which entails having an omnichannel presence and allowing creative goods to drive growth. It is not just expanding into physical retail outlets, but it is also attempting to develop inorganically by purchasing minor companies in the beauty and personal care sectors.
Mamaearth has a different approach which is Listening-based innovation and a consumer-first approach. This system gave endowed the brand with tremendous success over the past 4 years.
"We looked at if we can solve a problem even for 500 consumers. The process of innovation is actually not as difficult. You can take a production batch as low as 4,000-5,000 units, make it available to consumers, and see the response. Based on that, you can decide how your innovation funnel is going to look like. This is something that gives us the power to innovate faster and cater to niche segments," Ghazal Alagh told yourstory.
Mamaearth Marketing Approach
Mamaearth markets its products through celebrity endorsements. In 2018, Shilpa Shetty joined the company as an investor and later became the brand ambassador.
Apart from this, the company has highly relied on internet influencers. Influencers assisted the company in reaching a larger audience and thereby increasing revenue. On numerous social media channels, influencers promote the benefits of these goods. It also collaborates with 500 mommy bloggers to raise brand awareness.
Competitors
WOW Skin Science, Body Cupid, SkinKraft, Juicy Chemistry, and Plum are among Mamearth's main competitors. MNCs such as Himalaya and Johnson & Johnson, as well as e-commerce platforms such as Nykaa, pose significant direct and indirect rivalry to Mamaearth.
There are various firms, both corporate and entrepreneurial, that boast a variety of products in categories such as baby clothes, baby toys, and baby accessories that compete directly with Mamaearth.
The cosmetics sector, on the other hand, is dominated by organized competitors such as Johnson & Johnson, Kimberly Clark, Procter & Gamble, and Unilever, all of which compete with Mamaearth.
"Mamaearth is now on a path to become a 'house of brands' where we will make special skincare products available in the regular beauty market. Active ingredients were a whitespace we identified for The Derma Co., and we wanted to provide value to consumers at affordable prices."
Also Read:
Follow IndianStartupNews on Facebook, Instagram, Twitter for the latest updates from the startup ecosystem.