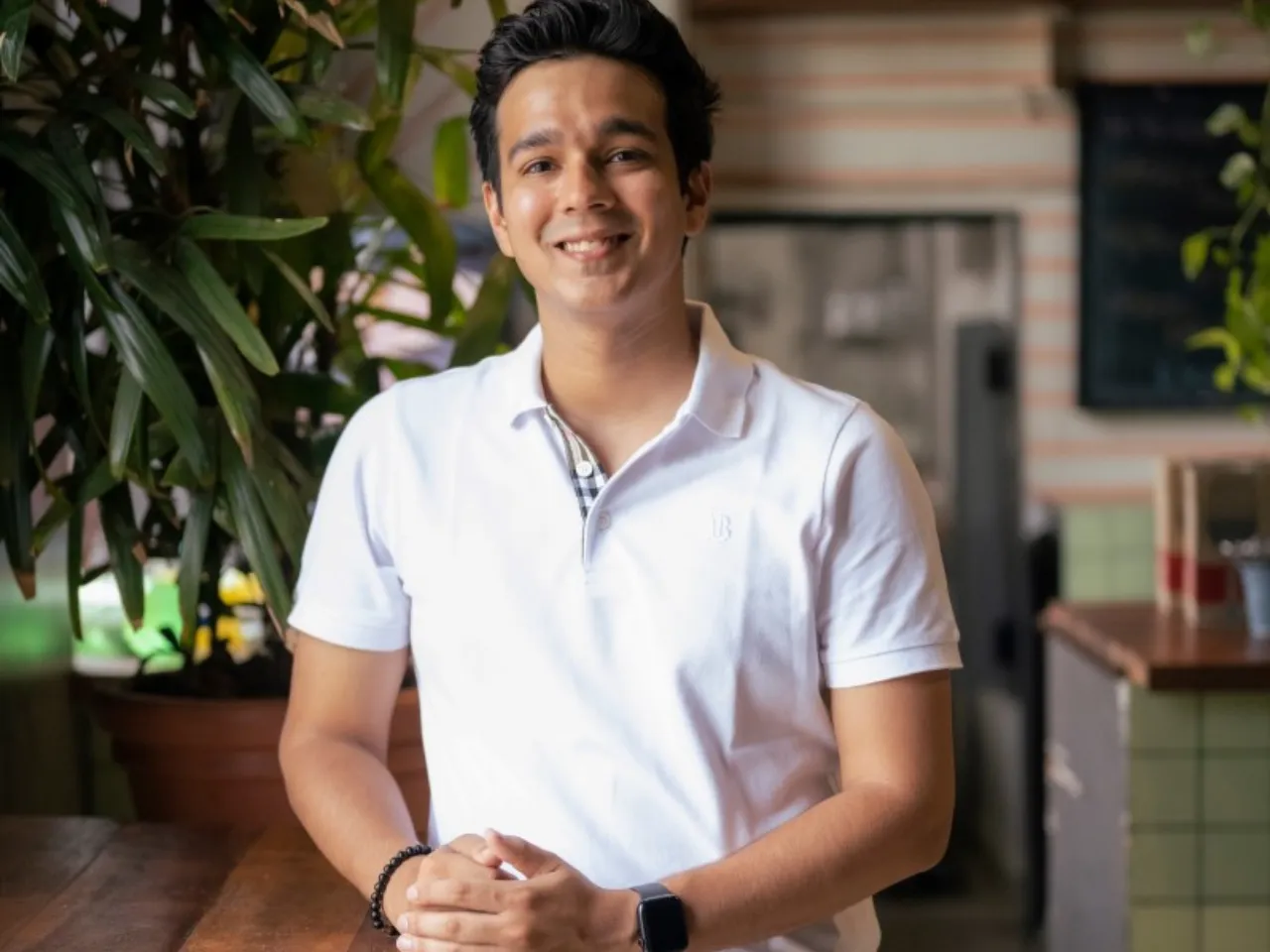 The term 'startup' isn't new in India. In fact, despite the funding winter, India still comes as the third-largest startup ecosystem in the world after China and the US. Still, new-age founders lack the ability to grow their startups effectively and efficiently. The reason is simple 'Mentorship and Guidance'. 
If you look at the data, Most of the Indian startups, specifically the elite ones, come from Tier 1 cities like Mumbai, Delhi, and Bengaluru. It's not like small cities don't have entrepreneurs or startups, they do, but they lack in seeking mentorship and guidance to take their startups to the next level. 
Looking at this huge gap that the Indian startup ecosystem has, Neel Shah founded Mentopreneur with the aim to help entrepreneurs make their startups successful in the best way possible. 
The journey:
The journey started in 2012 when Neel Shah co-founded an experiential marketing company with his few friends at the age of 19 with the mission to assist Indian brands by curating their complete end-to-end customer experience. This encompassed elements like the olfactory ambience within stores, eye-catchy branding, growth strategy and marketing.
Neel later realised that his concept was innovative and ahead of its time which made him join JWT, one of India's premier mainline advertising agencies, as one of the youngest executives, where he worked with prominent brands such as HUL, P&G, Lux, RIN, and others.
During his tenure at JWT, Neel came to a realisation that the mainline advertising industry was gradually losing its prominence, with digital platforms emerging as the next frontier in the marketing industry.
Like every budding entrepreneur, Neel also wanted guidance, so he reached out to his mentor, Harshil Karia (founder of Schbang), as he was about to establish his new digital marketing agency in 2015.
A casual meeting with Harshil unfolded into a pivotal moment in Neel's life, and became the first creative resource to join Harshil's Schbang. While working at Schbang, Neel got the opportunity to craft groundbreaking campaigns and communications for prominent brands across seven diverse categories, including Baskin Robbins, Nivea, Philips, Godrej, L'Oreal Group, Rajasthan Royals, and Fevicol.
"For five years, I dedicated my creative skills to evangelising these brands and crafting award-winning creative campaigns. As always, my focus remained fixed on seeking the next big opportunity. This led me to the world of startups, which experienced a remarkable surge in the Indian economy, particularly in the D2C (direct-to-consumer) sector, bolstered further by the pandemic," Neel said.
In 2020, When the world got hit by the Covid pandemic, Shah founded 'Schbang Theta' to provide specialised services to startups and assist them in achieving growth.
Following his past experience, Neel said he developed modules, tools, workshops and processes that enabled startup founders to navigate the intricacies of branding, positioning, and communication strategy, simplifying their marketing endeavours.
"Through Schbang Theta, I had the privilege of collaborating with over 20 brands like Dr Vaidyas, ABG Group, TATA communications, and Captain Zack, to name a few," he said.
How Mentopreneur started?
After working for seven years, Neel left Schbang and founded 'Mentopreneur' with an aim to facilitate the growth of startups and brands across all business verticals.
The startup helps brands create strategies for meticulous marketing guidance and performance marketing and delivers customised services tailored to particular startup needs.
Unlike traditional agencies, Mentopreneur said it offers the 'founder's touch' that resonates deeply with startups. Since its inception, The startup claims to have collaborated with prominent figures such as Nykaa's former CFO Sachin Parikh,  Katrina Kaif and KL Rahul on various projects.
Additionally, It has also helped EV startup ChargeZone to re-ignite their customer experience both online and offline. Mentopreneuer has partnered with Aman Gupta and Anupam Mittal-backed fintech startup WYLD and other brands.
Neel didn't stop here; while partnering and helping entrepreneurs scale their startups, he co-founded Creatup to deliver quick and engaging short-form content to brands in the country.
Also Read: