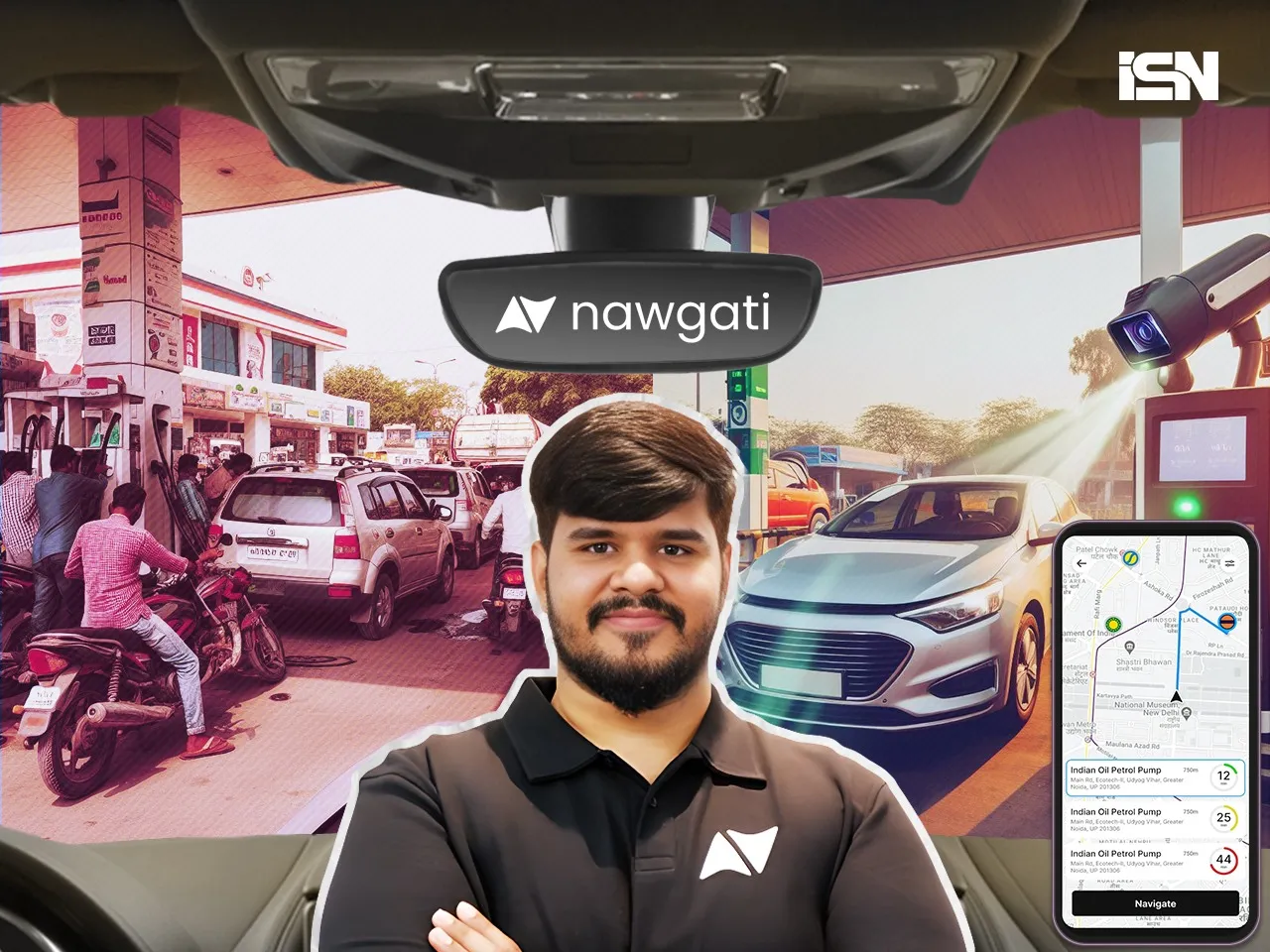 The sight of endless queues and hours-long waits at petrol pumps across India is all too common for the country's drivers. This fuel station congestion stems from the vast gap between demand and supply, as well as inefficient systems plaguing the retail fueling industry. 
Nawgati aims to radically improve this situation with its intelligent platform, optimizing operations for petrol pump operators and providing drivers with real-time data on wait times and availability. 
Founded in 2021 by Kushal Bhagia and Aditya Singh, Nawgati emerged from the frustrations the founders themselves experienced when trying to get gas for their vehicles.
The constant congestion and lack of visibility into wait times was a persistent pain point. They realized technology could ease these hassles by connecting drivers and station owners in real-time.
"The highly fragmented fuel retail ecosystem results in poor visibility for drivers into congestion and delays across stations. Operators also have no efficient way to manage inventory and customer influx during peak times," said Bhagia. "We founded Nawgati to create transparency around fueling with data-driven solutions."
Providing Real-Time Visibility into Congestion 
The startup's consumer app provides real-time wait times at fuel stations based on advanced analytics. This allows drivers to avoid crowded pumps with longer queues. Users can also book slots for fueling in advance to skip the wait entirely. The app aggregates promotions and loyalty programs across retailers, giving added savings on gas.
On the dealer side, The startup offers an operations dashboard with insightful data on customer traffic, peak hours, and sales volumes. Station owners can optimize staffing, inventory management, and pricing strategies. The system provides recommendations to improve efficiency and profits.
It employs AI algorithms that estimate queue lengths by analyzing live camera feeds at the fuel stations. Combining this visual data with metrics like historical filling rate and user-provided wait times yields highly accurate predictions. The results are displayed in real-time in the apps.
As Bhagia explains, "Our proprietary AI models ingest data from multiple sources like cameras, POS systems, and user feedback to estimate congestion. This provides unparalleled visibility into wait times - making fueling frictionless."
Traction and Impact
Since going live in 2022, Nawgati has seen strong adoption of its apps by both drivers and station operators. It already has over 150,000 users and manages 1 million-plus fueling transactions. The platform provides services across 5500+ outlets in 25 major cities. 
Significantly, Nawgati has reduced average waiting times for drivers by 27% based on internal estimates. Station owners have experienced 15% more fuel sales per month, highlighting the gains in revenue and volumes.
"The response has been tremendous from individual vehicle owners and dealers alike looking to streamline operations. Our vision is to bring transparency and efficiency to every fueling transaction," said Singh.
Key Partnerships Expand Reach  
Nawgati has partnered with leading fuel retailers IndianOil, BPCL, HPCL and Shell, among others, to integrate its solutions across their outlet networks. These partnerships allow for widespread consumer access and data connectivity.
The platform also enables value-added services like loyalty programs, fleet cards for corporates, and cashless payments via tie-ups with top banks. The startup aims to be a one-stop shop for the fueling needs of retail and commercial segments. 
Investor Backing Fuels Growth 
Nawgati is led by alumni from IIT Bombay and IIM Ahmedabad, bringing elite tech and management expertise. The founding team has extensive experience in building location-based and enterprise analytics products.
In 2022, Nawgati raised an undisclosed seed round from VC firm All In Capital to fuel its growth plans. The startup has also been part of prominent accelerator programs like Techstars, NASSCOM DIC and Shell E4.
Industry leaders have taken note of Nawgati's innovation. It was featured in the Times of India for using technology to tackle congestion and bottlenecks.
"Nawgati's solution has the potential to improve customer experience and optimize operations for fuel retailers significantly," said Ravi Shingari, Executive Director, FIPI. 
Ambitious Growth Roadmap 
Nawgati is targeting a network of over 15,000 connected fuel stations by mid-2023. It also plans to launch B2B fleet management solutions for streamlining fueling and maintenance for commercial vehicles. Partnerships with OEMs like Tata Motors and Mahindra & Mahindra are in the pipeline to embed Nawgati's offerings in connected vehicles.
The startup ultimately aims to link 150,000 fuel stations across India's length and breadth. It also explores expansion to other emerging markets like Southeast Asia and the Middle East, where similar inefficiencies exist. The total addressable market runs into billions of dollars.
"Our goal is to become the leading fuel management platform across India and other high-potential markets in the next 4-5 years," said Bhagia to publication.
The startup operates in the fuel management industry, which is estimated to be worth over $6 billion globally. Some major players in the space include Fleetmatics, Trimble, Telogis, Omnitracs, and GPS Insight.
However, Nawgati is differentiated by its focus on solving fuel station congestion in India through real-time analytics. The startup said it will leverage India's expanding EV ecosystem and tech penetration to drive rapid growth.