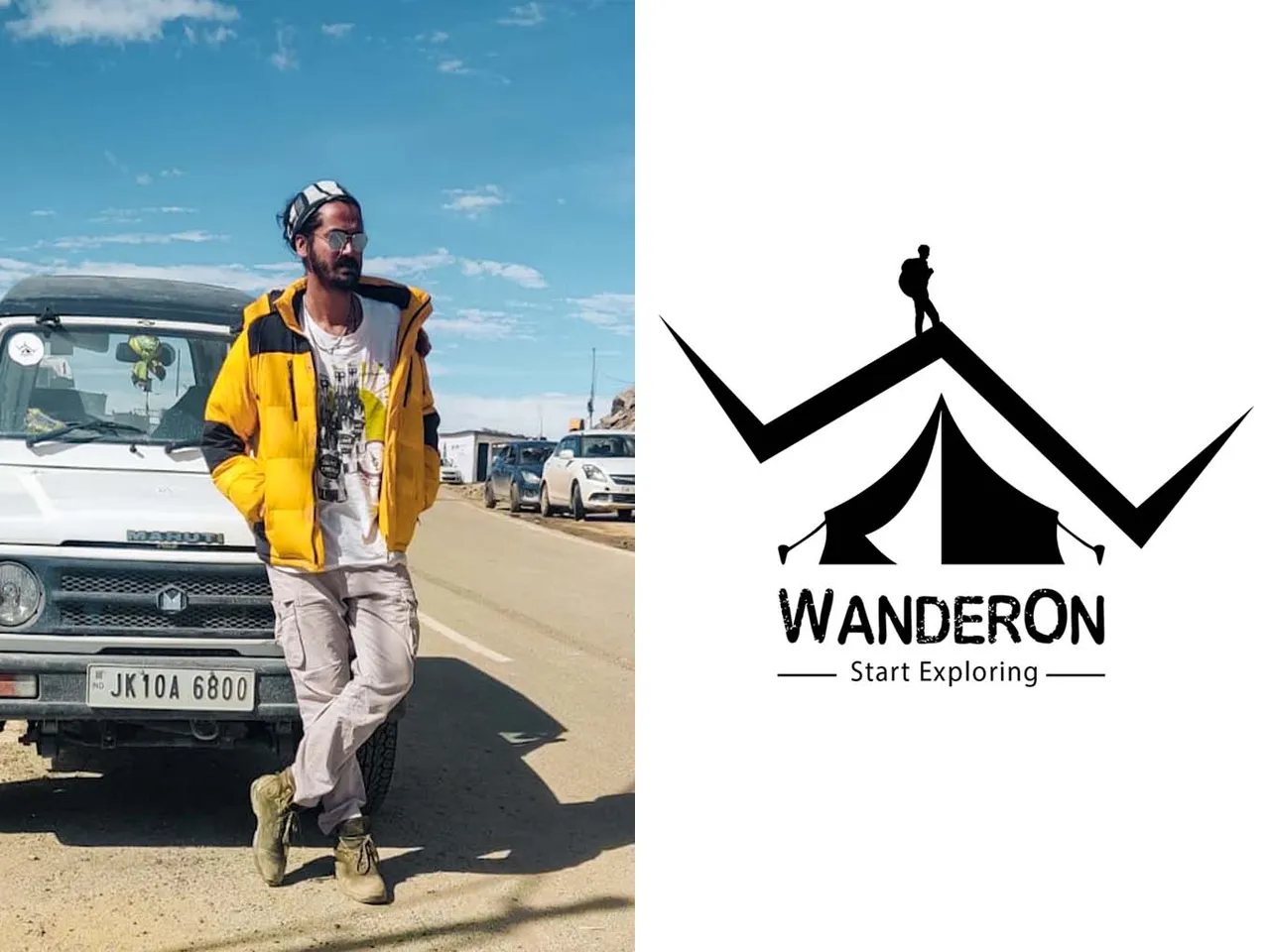 India's digitally-driven travel industry is booming.
Social media channels are being used efficiently by travel platforms, hotels, and travel agencies to establish communicative networks and promote their businesses. Facebook, Instagram, and Twitter are actively utilized for advertising, showcasing appealing photos, high-end services, and enticing discounts and bundles. 
Data-driven methods and targeted outreach are integrated into digital advertising, which draws on an individual's personal information, search history, and content consumption across social media portals. As a result, B2C and B2B networking become even more effective.
The expansion of technology has also fueled the growth of travel businesses, particularly those that use digital marketing tactics to influence as well as be informed about travel trends. WanderOn, a travel start-up, describes itself as a global community of travelers connected via a digital platform. It does more than just share travel stories and virtual tours.
Platformization has been able to extend and tap into the likes of the travel community throughout the world thanks to these collaborations with brands and travelpreneurs who help in creating virtual tours and creates awareness among the fellow travel communities and also the smart use of digital tools. As a result, the tourism industry has been redefined, resulting in increased awareness.
The Indian travel and tourism business contributes almost ten percent of the country's GDP and directly and indirectly supports over 38 million jobs. 
The tourism sector has grown tremendously due to its large and varied landscape, rich historical and cultural heritage, and newer forms of experiential tourism–wellness, health, and ecotourism.
Digital interventions and platformization have attempted to reshape the tourist environment in India by scaling up operations and maximizing its monetary potential. However, the growing use of data-driven optimization has generated worries about the transparency and ethical behavior of platform behemoths. 
To overcome these difficulties and make the travel sector more inclusive, a comprehensive policy framework focused on localizing the tourism economy is required.
What is WanderOn:
WanderOn is a modern travel community that offers all-inclusive trip packages in India and throughout the world. The business creates the ideal travel itineraries for like-minded people who want to travel in groups. Road tours, trekking adventures, corporate vacations, and personalized tour packages are among the services they provide.
WanderOn provides assorted premium travel packages packed with wonderful memories and experiences that one can enjoy without burning a hole in their wallets.
Assuring hassle-free travel, excellent lodging, and guided tours at a price that will be worth it. They provide a huge range of weekend trips and backpacking trips as well.
The Inception of WanderOn: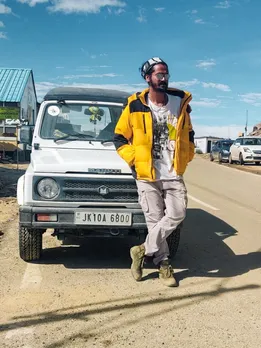 WanderOn is a company that was started in 2017 and its growth is unstoppable since then. The company has altered and made it easier for the millennial generation to achieve their travel goals. 
A few engineers from NIT Kurukshetra discovered that the Indian tourism sector required a new blast of youthful vitality! The urgent need was to transform a scattered agent-based paradigm into a more welcoming, transparent, and accessible community for Indian travelers, and thus WanderOn was born.
People are often left with a discouraging feeling when it comes to traveling to places that are very much unknown to them. Because many travelers have been duped by people for centuries. Many took advantage of people who did not possess knowledge about the location, there was a lack of transparency in the industry.
Also due to language and cultural differences sometimes people don't want to plan a vacation somewhere they didn't know much about. But who does not want to explore the unknown? Deep down everybody wants that.
India is a beautiful nation with gorgeous locations all around just waiting to be found and explored by travelers.
Services Offered:
Govind Gaur in 2017 came up with the idea of starting a global travel community that will help people travel and explore at their own pace also the budget is quite pocket-friendly and worth it once you look into all the facilities provided by the WanderOn team.
Govind's start-up has methodically addressed this issue by establishing a trustworthy community of travelers in which the entire process, from inquiry to trip completion, is transparent and includes both a digital and human presence for safety.
Many people have been able to realize their ambitions in this manner, one such example is the journey to Ladakh and Spiti Valley on bikes, also they are considered India's most difficult Himalayan terrains.
The company creates the best travel itineraries that promote group travel for like-minded individuals. Road tours, trekking adventures, corporate vacations, and bespoke tour packages are among the services we offer.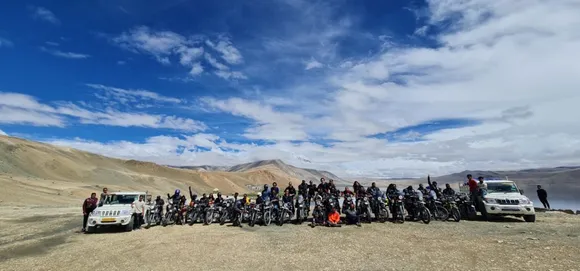 In a country like India, aggregating all the essentials of a trip-conveyance, accommodation, activities, food, medical help, permits, and 24*7 on-board assistance is no easy task, but Govind and his outstanding team did it. So you can sit back and relax as WanderOn takes care of everything, making wandering easier than ever.
Also when the pandemic struck the entire world and the tourism industry was in shambles Govind and his team made the best possible use of the situation and launched WanderOn's sister startup called Workcations. It is a startup that brings work and travel together.
It all started with a desire to change the way people work from home. Workcations are dedicated to assisting people in experiencing a unique blend of work and vacation. Workcations offer a unique combination of high-quality services and also stunning views, allowing employees to savor and enjoy their new work environment.
What is unique about the WanderOn?
The most unique thing that the startup is doing is fostering the idea of traveling sustainably. That is to travel without damaging this beautiful world that you are set to tread upon.
Govind's startup has effectively educated passengers to decrease their usage of single-use plastic items on vacations by providing refillable metal bottles on tours and day bags to avoid fouling the environment. 
According to WanderOn business equals to people because business is all about how you treat other human beings and then sell your services to them. So to give back something to the natives the company organizes several social initiatives to assist the residents of the rural locations where the company's tours are conducted.
The Pandemic Period
The COVID-19 outbreak had a negative impact on the Indian tourism and hospitality sectors, resulting in significant employment losses. The pandemic has created havoc in all our lives.
When the tourism industry was in shambles, Govind and his team cleverly reworked their plans, giving birth to WanderOn's sibling firm Workcations! And so, despite the industry's downfall, Workcations aided WanderOn in flourishing and becoming a sustainable identity. This made the startup stand back again on its feet in no time.
Future of the industry:
India is growing every day and is also going through a phase of tremendous digital advancements. People are earning more which is fueling the growth of the tourism and travel industry.
Unlike many other industries, tourism may flourish with fewer capital investments and without any industrial incubation period. And, there is a huge job opportunity opening in this field according to an estimation investing $1 million can generate 78 jobs in the travel and tourism sector.
Given the fourth industrial revolution, the Indian workforce is expected to grow to almost 600 million by 2022, up from the present 473 million. The tourism industry will play a significant role in creating job opportunities.
In the upcoming years, international tourist visits are predicted to reach 30.5 billion by 2028, generating more than US$ 59 billion in revenue. Domestic visitors, on the other hand, are projected to fuel growth in the aftermath of the pandemic.
International hotel chains are expanding their presence in the country, and it will account for around 47 percent of India's tourism and hospitality sector by 2020, rising to 50 percent by 2022.
According to the Federation of Hotel & Restaurant Associations of India (FHRAI), the Indian hotel industry lost more than Rs. 1.30 lakh crore (US$ 17.81 billion) in income in FY21 as a result of the COVID-19 pandemic. The future is bright for everyone in this industry.
Also Read:
Follow IndianStartupNews on Facebook, Instagram, Twitter for the latest updates from the startup ecosystem.