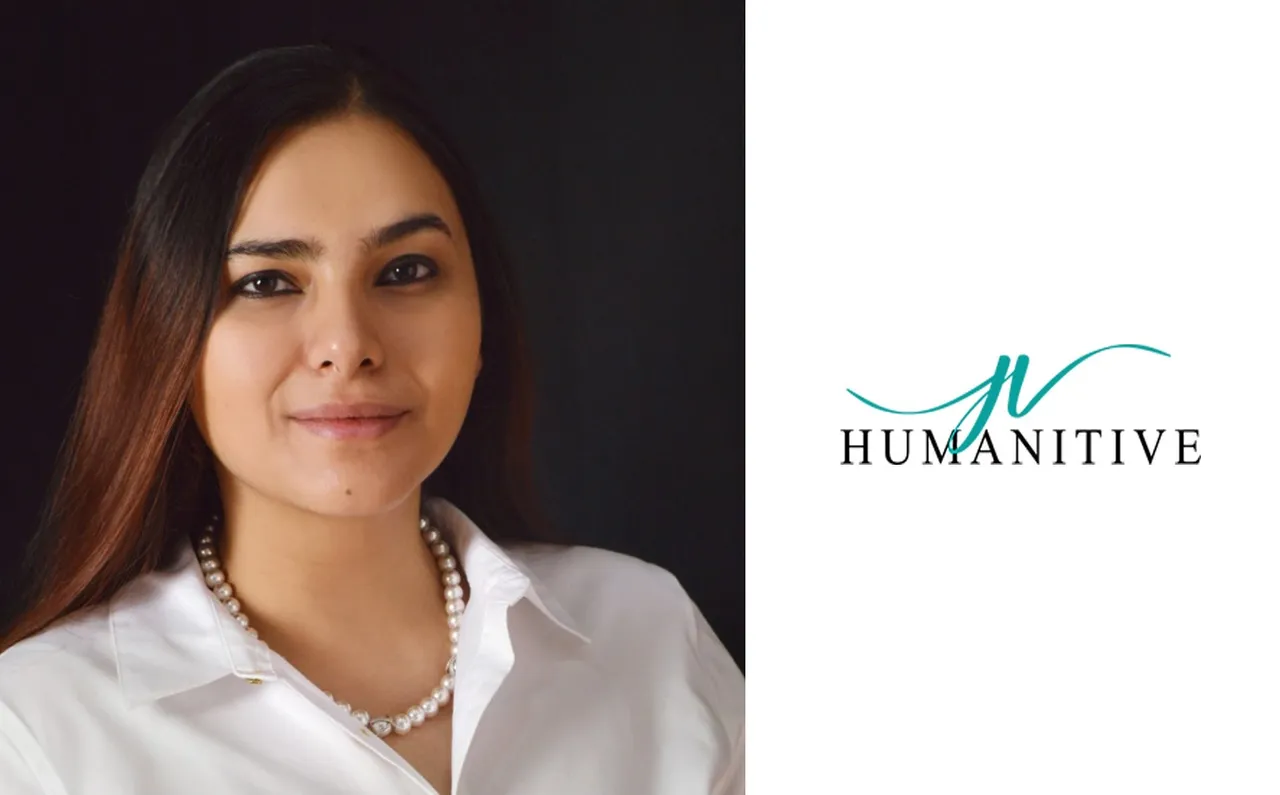 In India, gifting is an integral part of our culture. Gifting culture in India, formerly known as dana, has always been profound. Dana as a dharma practice is regarded as essential -- a profound responsibility.
We've all experienced the joy of receiving a gift, but what about when we are the ones giving the gift? We often experience joy when witnessing the recipient's reaction, or we feel loved when the recipient expresses gratitude.
We feel a sense of accomplishment knowing that we have done something worthwhile. That is why Gift-giving appears to be an extremely crucial aspect of human psychology. Acts of kindness and gift-giving are helpful for a variety of reasons, ranging from improving mental health to increasing happiness and lifespan.
Giving gifts is a genuine act of kindness. We give a gift because we believe the recipient requires, enjoys, or desires it. This further helps us practice empathy by considering what another person might enjoy receiving. Gifting without expecting anything in return is a form of charity that is done towards a cause.
This selfless giving benefits society's most vulnerable members while also ensuring that people's human rights and needs are met. Giving to charity is an act of selflessness. There is no monetary gain. Generosity for the sake of generosity fosters a more compassionate, community-focused world.
Modeling the importance of generosity and selflessness to children increases the likelihood that they will continue to give as adults. This results in long-term change and a legacy of kindness.
Giving without expecting anything in return is what charity is all about, but donors receive intangible benefits. Helping others gives you a sense of peace, pride, and purpose. These emotions result in a more fulfilled life.
When people feel this way, they are more likely to continue contributing and participating in other ways. When people have a sense of purpose, the world becomes a better place.
What if we can tie the act of charity with the act of giving gifts? How great would that be?
What is Humanitive?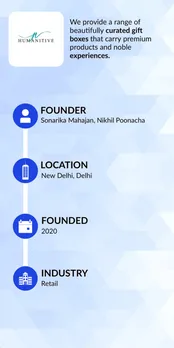 Humanitive is a New Delhi-based ecommerce gifting platform that combines donations and gift-giving. Unlike other gift-buying platforms, Humanitive allows users to gift their loved ones their favorite gifts such as scarves, bracelets, chocolates, and flowers while also donating on their behalf to commemorate the special occasion.
The startup says the donations are completely transparent, and the donation kits are the most amazing part of the gift boxes. For context, The platform donates a portion of the proceeds from each gift box purchased on the platform to one of its 9 partner nonprofits that are making exceptional contributions to the betterment of society.
Each box contains a "Donation Kit" addressed to the recipient, which includes a certificate, acknowledgment letter, and, most importantly, personalized video documentation in which the beneficiaries expressed their gratitude for their generosity.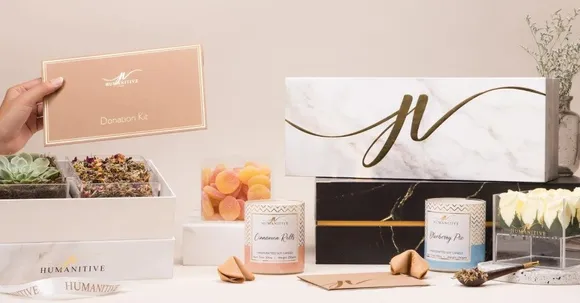 More importantly, Humanitive says all the donations are commission-free and it does not charge a commission to Non-Profits or donors based on the number of their donations. The platform acts as a middleman, transferring the donation amount from the customer to the Non-Profit organization.
By doing so, Humanitive claims it has impacted the lives of over 3,500 underprivileged people through non-profit partnerships by sponsoring goods for necessities, educational materials, rations, medical supplies, vocational courses, and legal aid, as well as assisting over 1800 rescue animals.
The Founder Story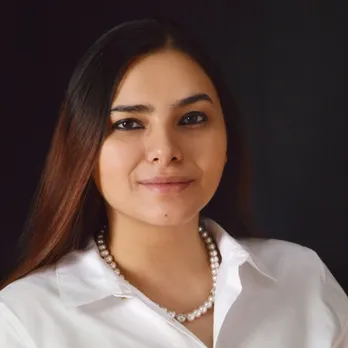 Sonarika Mahajan is a marketing graduate from Lancaster University UK, who also holds a degree in Entertain Business Management from The Vancouver Film School, Canada. Her mantra for life is to make the world a better place.
Sonarika is having expertise in the field of marketing, advertising, and entertainment production, and also owing to the creative ability she always wanted to create engaging content for the betterment of society.
In 2015, Sonarika founded "Charity/Unwrapped," a cause-marketing agency where she uncovered the specific problem points of various Non-Profits and assisted them in their fundraising journeys by working on their brand strategies and producing engaging content.
What Humanitive is doing?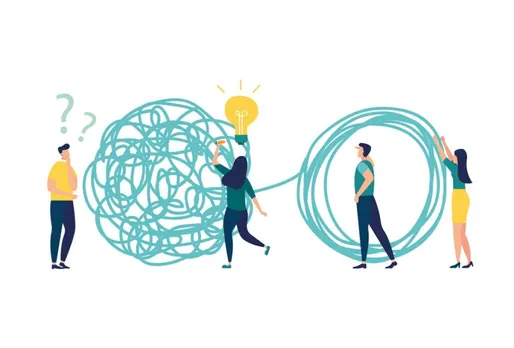 The crux of the startup is that it is somehow trying to bridge the gap between the privileged and the underprivileged sector in a very different way.
Sonarika identified a gap in the market where there were few ethical gifting options. On Humanitive, the customer must donate on behalf of their loved one to whom they are gifting the box.
For every gift box purchased 100% of the donation amount is then transferred to the corresponding Non-Profit, and the startup earns revenue from the sale of the gift boxes and products – making it a happy medium for both the for-profit company and the partner non-profit companies.
How does it work?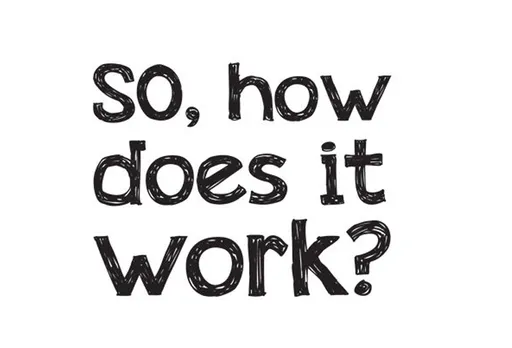 The startup creates donation options that will assist them in their pursuit to make a difference in society through partnerships with some of the most reputed and authentic non-profits organization.
The non-profits that are chosen must go through a rigorous screening process so that donations can be made with assurance. This includes prerequisite verification, personal visits, and regular checks.
Humanitive says it offers an assorted range of products and gift boxes. One can select from the 20+ pre-curated boxes, which have a theme-based product selection and a donation program.
Alternatively, one can create a box from scratch by following just a few simple steps.
Select a Box - Choose from Petit, Mini, Classic, Grand, or L'amour.
Add Gifts - Select from over 100 premium gifts such as flowers, scarves, ties, necklaces, chocolates, grain teas, candles, and more. Customers can also see how the gift box will look in real-time.
Make a Donation - On behalf of the recipient, The sender needs to donate. The startup has curated over 90 very specific donation programs through nonprofit tie-ups, such as feeding 30 cows, sponsoring an underprivileged child's education for a month, sponsoring a walker for a destitute elderly person, or providing a ration kit to an underprivileged transgender person.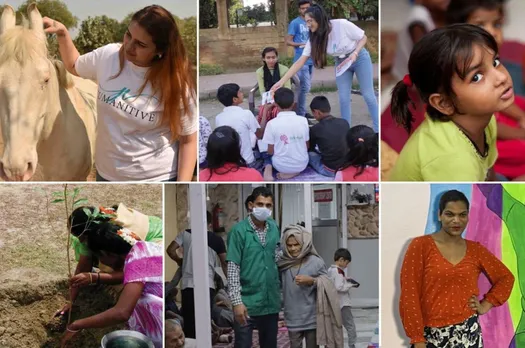 Harmony House, Parkshala, Sheows, SPYM, Ek Koshish Special School, Shanti Sahyog, and MITR Trust, are some of its non-profit partners.
As per data mentioned in their platform, Humanitive has donated Rs 6,59,000+ till date. A larger part of the donation was given to Harmony House, a non-profit organization that offers education, food, medication, hygiene facilities, and social services to underprivileged children.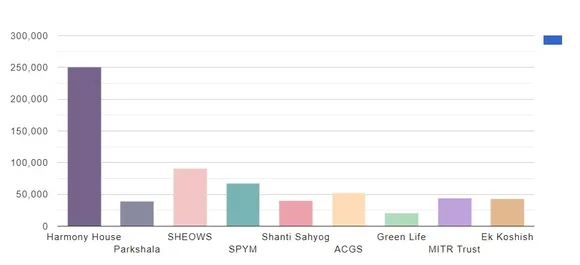 The Future
Sonarika Mahajan says Humanitive aspires to be the world's most ethical store, with each purchase assisting an underprivileged child in receiving a quality education, providing medication to the elderly, or ensuring that a stray dog has food and water.
The startup aims to become a household name by moving away from consumerism and toward a simple-living approach, with fashion and home products made from sustainable and ethically sourced materials with zero waste.
Also Read:
Follow IndianStartupNews on Facebook, Instagram, Twitter for the latest updates from the startup ecosystem.