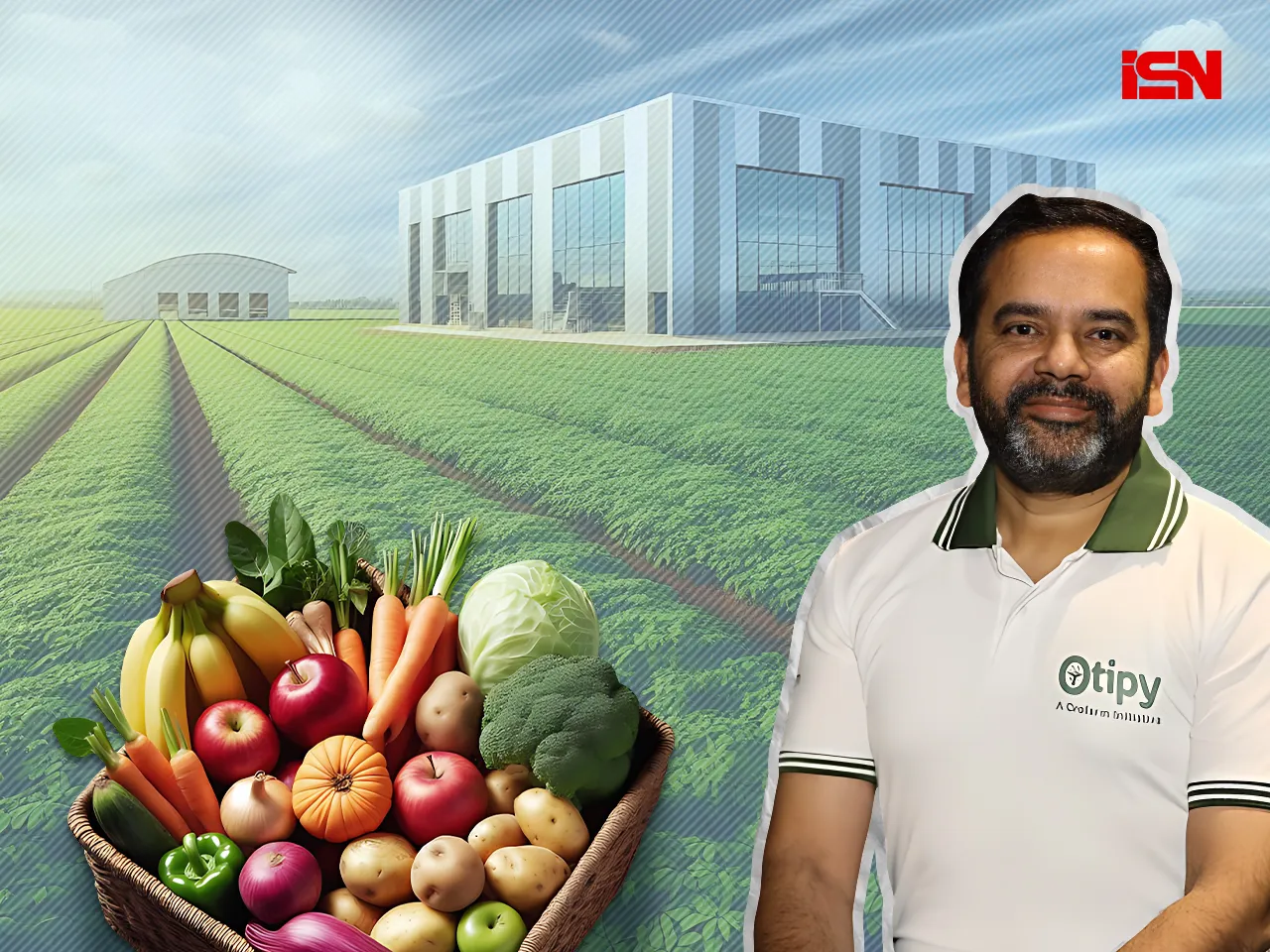 Agriculture has long been the backbone of economies worldwide, providing sustenance and livelihoods for countless individuals.
However, this vital sector has faced a lot of challenges over the years, adding to daunting issues of population growth and climate change. These challenges include ensuring food security, improving crop yield, enhancing the livelihoods of small-scale farmers, and many more. 
In response to these challenges in the agricultural world, Otipy, an agritech startup, emerged in 2020.
The beginning
Founded by Varun Khurana, a computer science graduate from IIT Delhi -  whose inspiration came from a stint at Grofers, a leading online grocery delivery platform.
During this tenure, the founder, Mr. Khurana, realized a significant disparity between the quality expected by end-users and what was being produced at the farm level. This disconnect was further magnified by considerable wastage, resulting in consumers paying premium prices while farmers received significantly less.
Filling the gap between small farmers and traditional markets
Otipy was established keeping its goal: to bridge the gap between small farmers with limited resources and traditional markets, known as "mandis."
From the farmer to the consumer, the produce passes through multiple hands, each of whom adds a margin to the cost. This means a customer end up paying more for their vegetables, and the farmer gets a smaller share of the pie.
Otipy disrupts this model by connecting directly with farmers, ensuring they receive fair compensation for their hard work. By harnessing technology and innovation, Otipy has significantly improved the supply chain for fresh produce.  
Khurana recalls his revelation, "After Grofers, I spent time on farms, which led to the realization that there was a significant gap between the quality demanded by end-users and the quality produced at the farm level."
The presence in the fresh produce market
In recent years, this startup has become one of the prominent players in the fresh produce market and has carved its niche with a Unique Selling Proposition (USP) that distinguishes it from the crowd. 
This unique approach revolves around their collaboration with an extensive network of partners and resellers, spanning across the bustling regions of Delhi-NCR and Mumbai and looking to get into Hyderabad and Chennai. 
Otipy's warehouse is also a tech marvel, equipped for quality checks, precise product picking, and efficient packaging. It seamlessly dispatches goods within a mere 4-6 hours, streamlining operations.
The network enables Otipy to reach more than 10 lakh end consumers with a bounty of fresh fruits and vegetables. Otipy claims to serve more than one million customers and supports over 20,000 farmers in selling their produce.
Currently, the company claims that it has hit a monthly average revenue run rate of Rs 18-20 crore and delivers over 30,000 orders in a day. We are targeting to touch Rs 250 crore in gross revenue in FY24," said Khurana in one of his interactions with a media portal.
Shifting the paradigm
Crofarm, the parent company of Otipy, initially faced the challenges typical of a B2B enterprise: low-profit margins, extended credit periods, and issues with cash collection.
However, rather than succumbing to these challenges, the startup decided to pivot its core business model four years after its launch.
The new approach? A B2B2C model, with a sharp focus on delivering farm-fresh produce directly to consumers. Today, the startup boasts a dedicated team of more than 500 employees.
Otipy funding
Otipy has raised around $44 million (Rs 335 crore respectively) to date. In 2022, The startup raised Rs 235 crore (approximately $32 million) in its series B funding round from Westbridge Capital and existing investors SIG and Omidyar Network India. 
How Otipy Operates?
Otipy operates through a user-friendly e-commerce app that brings the farm-fresh experience right to the doorstep. Alongside fruits and vegetables, they also offer an array of private-label products, including House of Fresh for freshly baked bakery items, One Farm for staples like grains, spices, oils, and dry fruits sourced directly from farms, and Farm Tale, which delivers milk within hours of procurement.
The startup provides a wide selection of over 1,300 daily-use fast-moving consumer goods (FMCG) from well-known brands like Farmers Moo, Earthwise, Danodia Foods, Pehle Jaisa, Aashirwaad, Fortune, Haldirams, Britannia, Tata, Daawat, Dhara, Nutraj, Bikano, and Paperboat. 
To combat the challenge of fluctuating daily demand and reduce wastage and stockouts. With its growing network of farmers in India, Otipy assists farmers in accurate demand forecasting, enabling them to make informed decisions about crop planning and harvesting cycles.
With this, Otipy achieves an impressive 95% forecast accuracy, ensuring customers receive fresh produce without imposing additional costs on the company.
The platform also provides support in accessing quality seeds, fertilizers, and financing, all aimed at helping farmers optimize crop production for better yields and profitability.