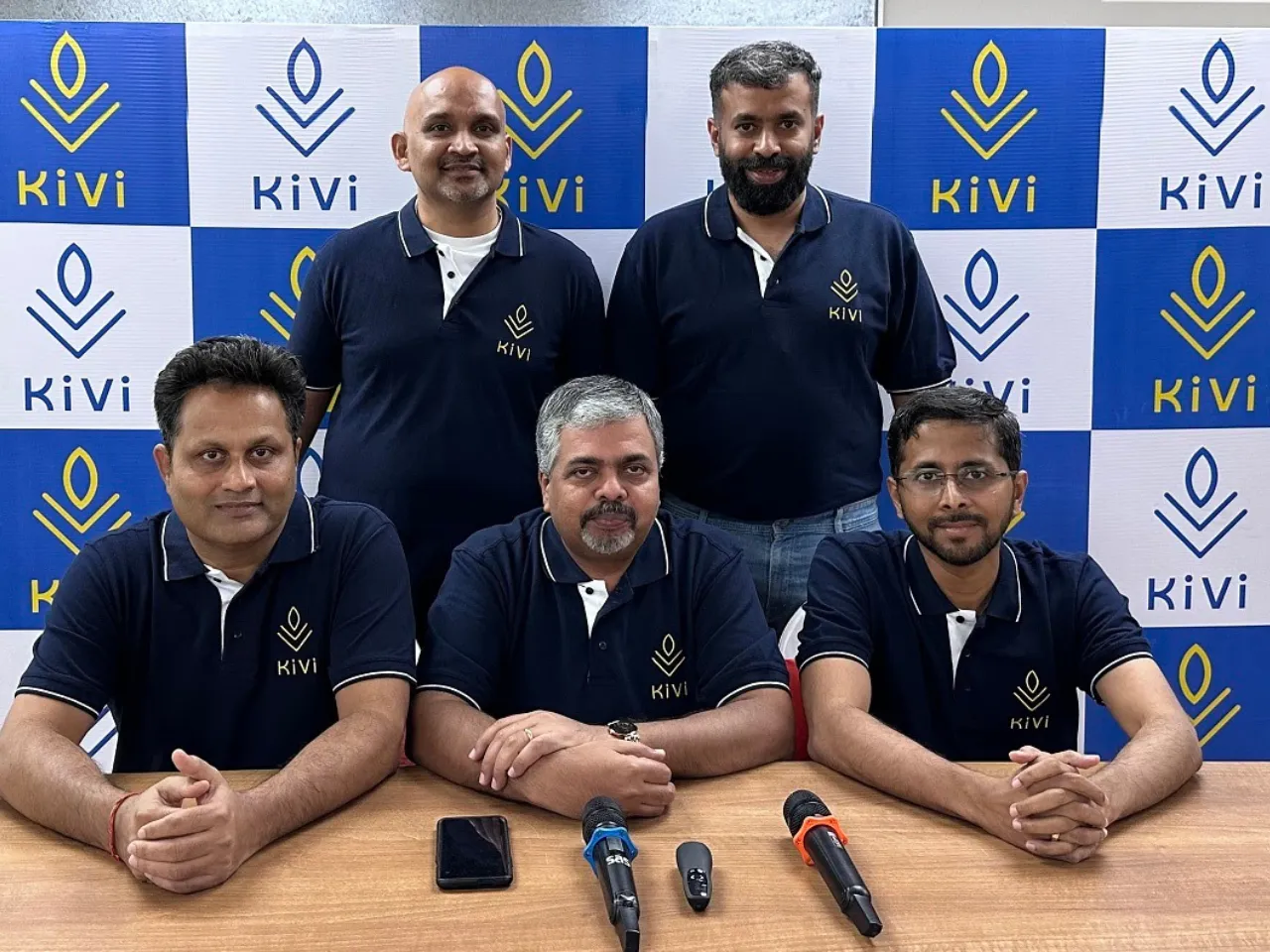 Agri-fintech startup KiVi recently raised Rs 15 crore in a funding round led by Caspian Leap for Agriculture Fund, Piper Serica Angel Fund, YAN Angel Fund, Impact Innovators and Entrepreneurs Foundation, among others.
Joby C O, Founder & CEO said, "We are excited to welcome our first institutional investors who share KiVi's vision to make agriculture a livelihood of choice by enabling credit, commerce and distribution to the farmgate ecosystem."
What does KiVi do?
KiVi aims to make farming a livelihood of choice by enabling credit, commerce and distribution to the farmgate ecosystem. 
The farmgate ecosystem comprises the farmer, input retailer, output aggregator and equipment renter. KiVi employs a unique phygital model that combines the power of technology with last-mile transaction capability to deliver a seamless experience to customers, lending partners and corporate buyers.
The startup is incubated at IIT Madras Research Park and operates in 4 districts in 2 states – Tamil Nadu and Bihar. It claims to have onboarded 5 lending partners and 15+ corporate commodity buyers.
The founding team comprises industry veterans
Apart from Joby, who is a veteran in rural lending, KiVi's founding team includes Padmakumar K, Rajendra Kumar, Salil Nair, and Manoj Ramaswamy, who have experience in rural lending, agri-commerce, rural technologies, and fundraising.
According to Joby, KiVi enables timely, affordable and scale-based credit as well as commerce from the farmgate to the processor.
"We accomplish this by leveraging our technology and last mile transaction capability. Our technology platform assembles and integrates the latest technologies in identification, validation, consent, evaluation and monitoring to provide a seamless experience to all stakeholders. Our last mile capability provides the customer relationship interface that is critical to serve the agri and rural customer base," Joby added.
What led investors to invest in KiVi?
KiVi said it saw early validation of its offerings with 80% of customers enjoying agri-specific loans for the first time, 60% experiencing an increase in their income and a net promoter score of 77.
The startup also has partnerships with leading lending institutions. It has till date enabled 1,500+ farmers to access credit, launched MSME loan offerings to agri entrepreneurs and enabled commerce and trade finance in commodities including wheat, paddy and maize.
"We are excited about our investment in KiVi. The agri fintech space is ripe for innovation and disruption, though having many challenges, including the perceived risk with agri credit. We believe that KiVi, led by Joby, has the right blend of people with rich experience of rural financial services and agriculture to make this happen," said Emmanuel Murray, Investment Director at Caspian Leap for Agriculture Fund.
How will the raised funds be utilized?
With this funding round, KiVi will focus on developing a robust technology platform to scale up, expand last-mile presence across numerous districts, enhance product and risk capabilities, and secure an NBFC license.
Also Read: