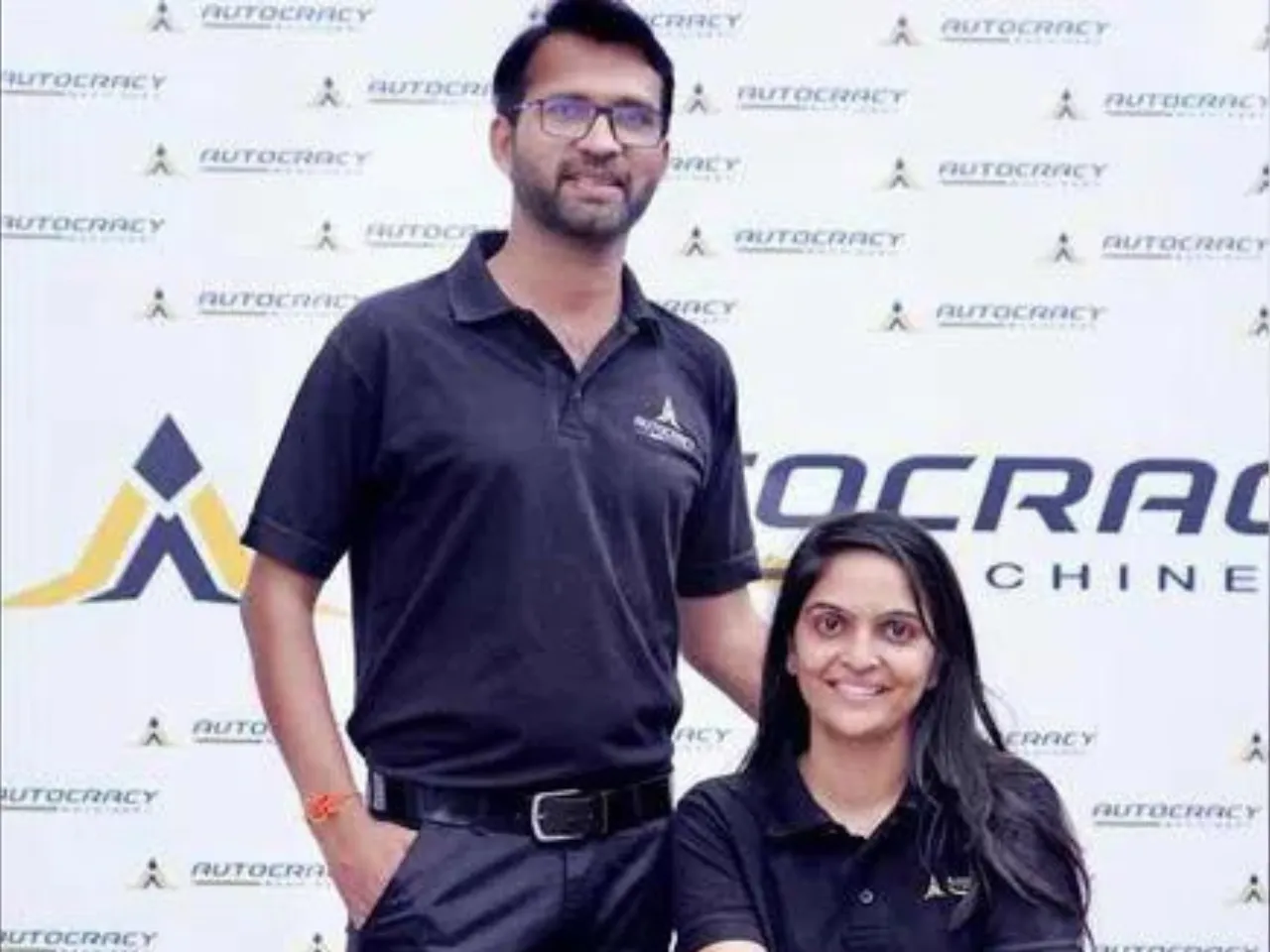 Autocracy Machinery, a manufacturer of trenching, turf and construction machinery has raised $1.2 million in a seed funding round.
The startup plans to use the raised capital to expand its domestic and global distribution footprint, invest in research and development (R&D), and build out a state-of-the-art industrial unit to enhance and streamline manufacturing.
Who are the participating investors in the round?
Indian early-stage investment firm Venture Catalysts led the round. Recently, Venture Catalysts partially exited from Cusmat Technologies.
"India's construction equipment industry has experienced rapid growth in recent years and is projected to reach a staggering $160 billion by 2027. This expansion is fueled by a multitude of factors, including government-led infrastructure development initiatives, surges in foreign investments and the flourishing real estate sector," said Dr. Apoorva Ranjan Sharma, co-founder at Venture Catalysts.

"India is increasingly committed to reducing its reliance on expensive imported equipment. Investing in Autocracy resonates deeply with our mission to support and promote the 'Make in India' initiative," Apoorva said.
The round also saw participation from individual investors, including Nikhil & Bharat Jaisinghani (Executive Directors, Polycab India Limited), Meghna Agarwal (CEO, IndiQube), Abhishek Rungta (Partner, Seeders), Srikanth Iyengar (CEO, Workforce Development, upGrad) and Abhishek Modi (Managing Partner Shiva Engg, VP-South Asia chapter, Stanford Seed Network) along with HEM Angels, VC Grid and S Four.
What does Autocracy Machinery do?
Founded in 2020 by IITian Santhoshi Buddhiraju and serial entrepreneur Laxman Vallakati, Autocracy Machinery Private Limited (Autocracy) specializes in cutting-edge machinery solutions for sectors such as agriculture, telecommunications, landscaping, irrigation, civil engineering, and infrastructure development.
The startup claims that its machinery is three times more efficient and reasonably priced to ensure accessibility for both farmers and contractors, harnessing technology for increased efficiency.
The startup aims to contribute to the 'Make in India' initiative
Autocracy said that its mission is to contribute to India's "Make in India" and "Make for the World" initiatives by redefining heavy-duty precision engineering with efficient, locally designed, cost-effective machinery.
"Our overarching mission is to play a pivotal role in establishing India as a global manufacturing and innovation powerhouse," the company said in a statement.
The startup's product line includes trenchers, lawnmowers, and versatile host-vehicle agnostic attachments. 
In the past 18 months, It has served a diverse clientele, from industrial giants like Sterlite and L&T to individual farmers and contractors.
It has witnessed a three-fold increase in revenue over the past years and aims to achieve revenues of Rs 60 crore by fiscal year 2025.
Also Read: