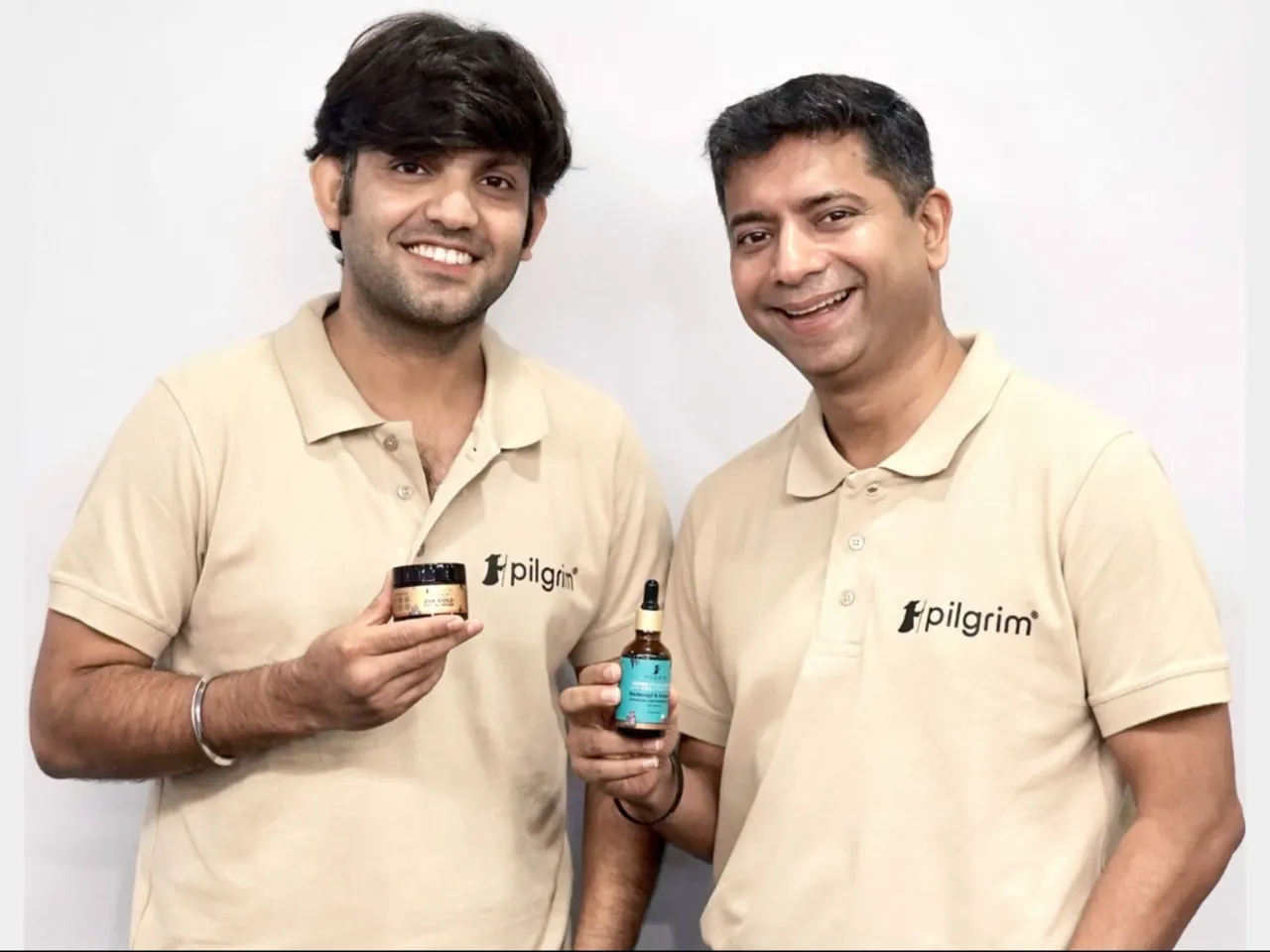 Mumbai-based beauty and personal care D2C startup Pilgrim has raised $20 million in a Series B funding round led by Vertex Ventures Southeast Asia and India, with participation from existing backers Fireside Ventures and Narotam Sekhsaria Family Office.
What is the purpose of fundraising?
According to the startup, the raised capital would be used towards brand building, research and development (R&D), and strengthening offline expansion within the country.
Previously, Pilgrim raised Rs 13 crore in a Series A funding round in June 2021 from VC and private equity firm Firside Ventures.
"Pilgrim has been steadfast in crafting efficacious solutions tailored to individual consumer needs and co-creating products alongside our customers. This approach has empowered us to introduce groundbreaking innovations, reshaping the landscape of India's beauty and personal care market," said Anurag Kedia and Gagandeep Makker, co-founders of Pilgrim, in a joint statement.



"Our commitment to sourcing world beauty ingredients and addressing consumer requirements remains unwavering, bolstered by the invaluable support of our esteemed partners, Vertex Ventures, Fireside Ventures, and the Narotam Sekhsaria Family Office," they added.
What does Pilgrim do?
Founded in 2018 by industry-experienced Anurag Kedia and Gagandeep Makker, Pilgrim is an online D2C platform that offers a range of products that are vegan, free of harmful toxins, and not tested on animals.
The brand offers a wide range of products curated with ingredients from France, Korea, Spain, Australia, the Amazon Rainforest, and Swiss glaciers
It claims to have more than 90 SKUs across face care, haircare, and skincare products, and fragrances in over 25,000 pin codes. Pilgrim said currently it has Rs 300 crore in ARR and is planning to scale to Rs 1000 crore ARR by 2025.
Also Read: