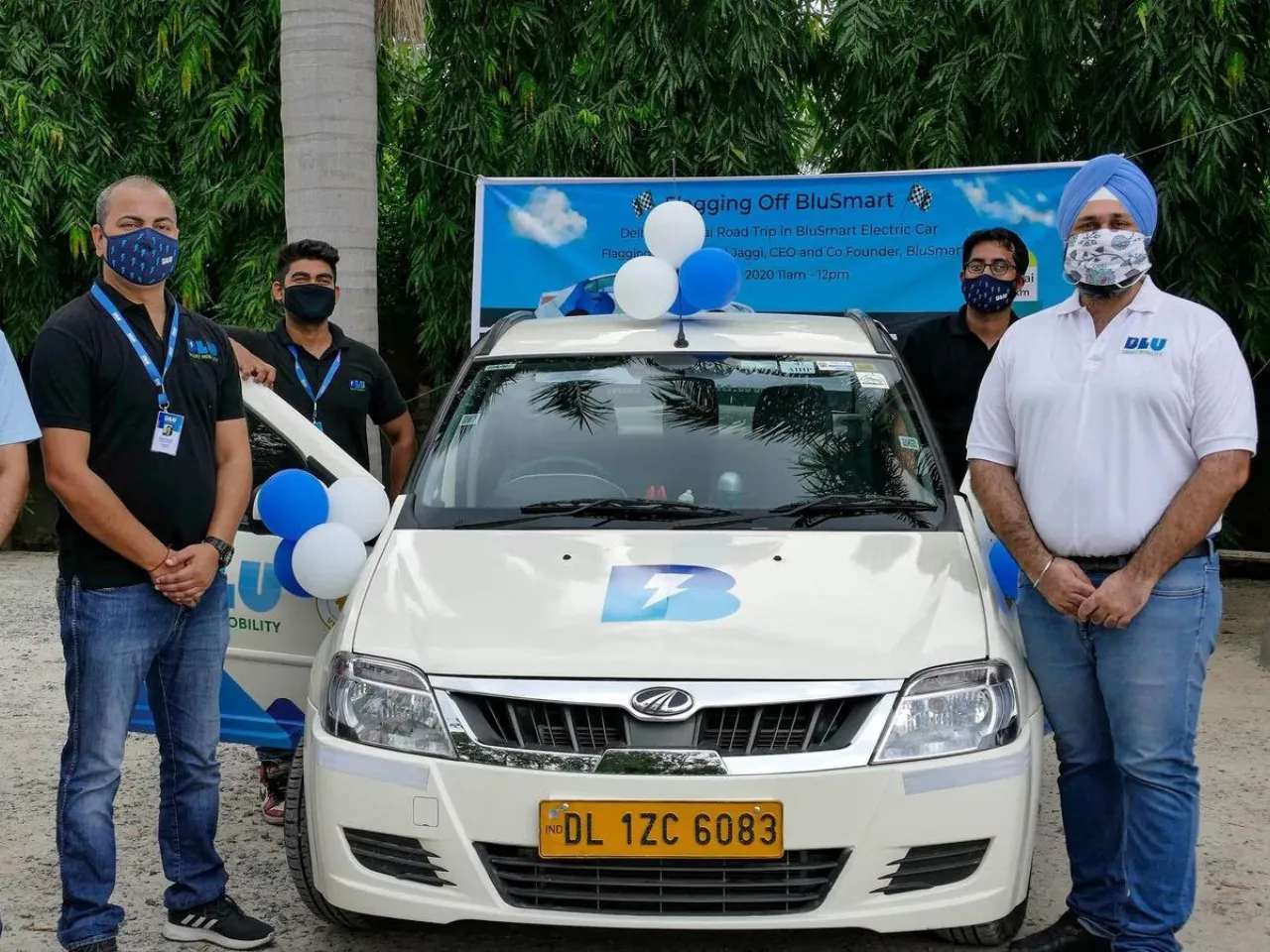 Gurugram-based EV ride hailing startup BluSmart has raised $42 million in a Series A2 funding round, which is a mix of equity and debt, from several investors including BP Ventures which is the investment division of energy giant BP Plc.
The startup, which got $37 million in equity and $5 million as debt, plans to use the raised capital to strengthen its presence in major cities as well as more than double its fleet to 10,000 over the next one year. The latest round would increase BP Ventures' stake. It currently has 20% stake in the company.
Previously, BluSmart raised funding form Survam Partners, Mayfield India Fund, 9Unicorns, Green Frontier Capital, Stride Ventures, Alteria Capital, and BlackSoil, among others.
Founded in 2019 by Anmol Jaggi and Punit K Goyal, BluSmart provides integrated electric vehicles ride-hailing and charging network services, aiming to deliver safer, cleaner, and more sustainable mobility.
Currently operating in Delhi NCR and Bengaluru, The EV startup aims to increase its fleet size to 10,000 in FY24 from the current strength of 3,500. By the end of this year, It aims to have 4,000 cabs in the city, which will enable the company to offer the 'ride now' option to customers so that they don't have to book their rides in advance.
BluSmart claims to have built over 4,000 charging points and plans to build more stations.
Notably, The startup has raised a total of $88 million funding (combining seed to Series A2 rounds) and has received EV asset-leasing loans of $150 million from financial institutions such as Power Finance Corporation and IREDA.
Also Read: