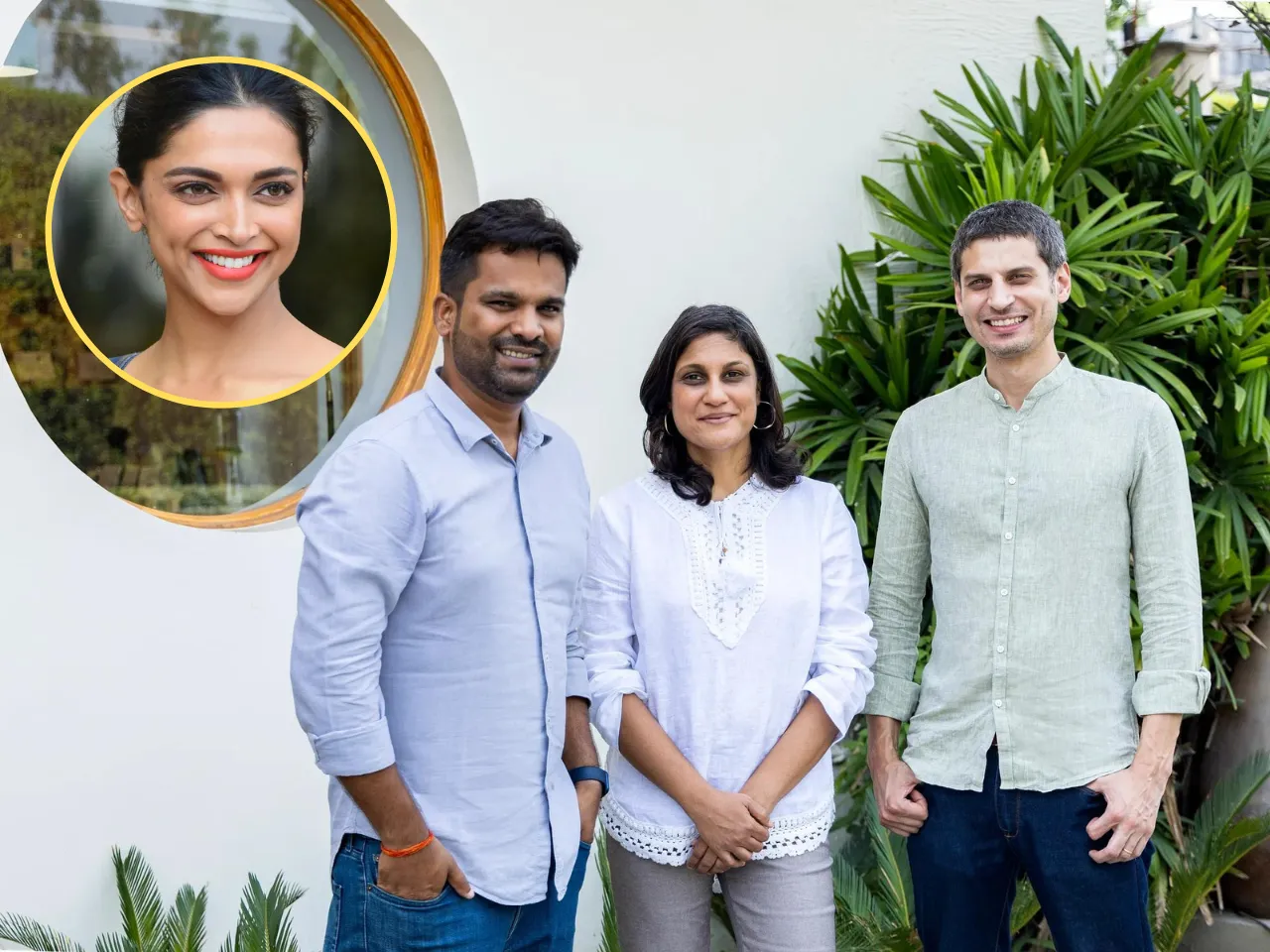 Actor Deepika Padukone-founded Ka Enterprises has invested an undisclosed amount in Gurugram-based specialty coffee brand Blue Tokai Coffee Roasters. 
The funding, which is part of the Series B round, would help the startup expand beyond the four roasteries and 80-plus physical outlets spread across India and Japan.
Ka Enterprises joins the list of other investors that back Blue Tokai Coffee Roasters
Apart from Ka Enterprises, notable investors, including A91 Partners, Anicut Capital, 8i Ventures, DSP Blackrock, Negen Capital, Mauryan Capital, and White Whale Ventures, have invested in the coffee brand.
Prior to this, the startup raised an undisclosed amount in March 2020 from Negen Capital Services and Mauryan Capital.
Deepika Padukone's investment portfolio
This isn't Deepika Padukone's first investment in the Indian startup ecosystem. The actor previously invested in well-known startups, including Atomberg, Blu Smart Mobility, Supertails, 82°E, Mokobara, Epigamia, Playshifu, and Furlenco. So far, Blue Tokai has raised $15.6 million in funding, according to data available in CrunchBase.
Deepika Padukone, Founder of Ka Enterprises, said, "As someone who is immensely passionate about homegrown brands and deeply values authenticity and transparency, investing in Blue Tokai was an evident choice."
"We have followed the brand's growth very closely over the past decade and observed its vision and commitment to quality and innovation and are therefore thrilled to partner with them on their journey of making Indian specialty coffee accessible, delivering unparalleled coffee experiences and putting it on the global map," Deepika said.
Why Deepika Padukone invested in Blue Tokai Coffee Roasters
Founded in 2013 by Matt Chitharanjan, Namrata Asthana, and Shivam Shahi, Blue Tokai operates in India and Japan with 4 roasteries, over 80 physical outlets across major Indian cities and regions, including Delhi NCR, Mumbai, Bangalore, Hyderabad, Kolkata, Chandigarh, Mohali and Pune as well as regular pop-ups in Tokyo.
The brand claims to have strong B2B partnerships with the country's marquee retail outlets, luxury hotels & restaurants, top corporates and co-working spaces, amongst others.
"We are glad to welcome Deepika and Ka Enterprises to the Blue Tokai family! Their thorough understanding of the D2C space and strategic investments are a testament to their strong business acumen, and we are excited to have them join us on our next phase of growth. This year, we are taking experimentation, quality, accessibility and convenience a notch higher, and the current growth metrics are a true indication of the success to follow," said Matt Chitharanjan.
Also Read: