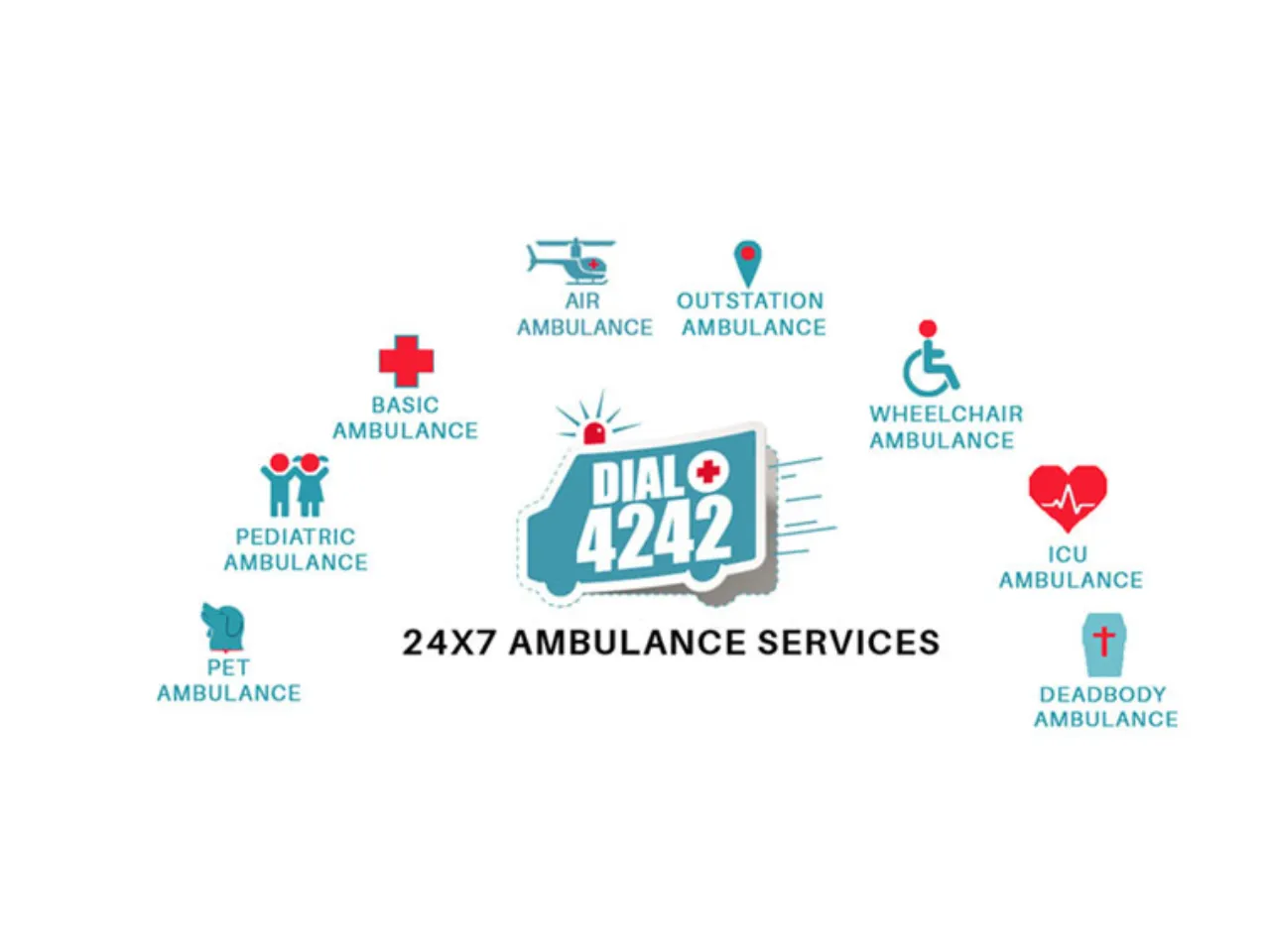 Mumbai-based Dial4242, a startup allowing people to book ambulance service in 15 seconds, has raised Rs 1 crore in a seed funding round to expand its presence across the country.
The startup is also committed to catering to communities, corporations, and individuals with accessible and convenient healthcare services.
Who are the participating investors?
The seed funding round was led by investors G Vamshi Raju, Managing Director at Visista Insurance Broking, Starfish Ventures, and several Hyderabad-based angel investors.
G Vamshi Raju, MD, Visista Insurance Broking Pvt Ltd said, "Investing in Dial4242 isn't merely a strategic decision; it's a commitment to elevating lives. This investment transcends financial objectives; it's about actively contributing to lifesaving solutions and fostering greater healthcare accessibility.
G Vamshi further said that the ambulance and healthcare sector in India holds pivotal significance and Dial4242 can be a game changer. "Being a part of the insurance sector for over two decades has given us a profound understanding of the imperative nature of immediate medical assistance during emergencies," he added.
What are the offerings of Dial4242?
Founded in 2016 by Jeetu Lalwani and Nilesh Mhambre, Dial4242 operates an app-based ambulance network that connects users to emergency facilities by providing timely ambulance service when required.
With just one click or a call, a patient can have the company's associated ambulances at the location of their choice, the release notes.
The startup claims to be the only ambulance service provider in India that has signed up with an insurance player and is supporting its policyholders.
"We have demonstrated our capabilities by successful partnership with major players in the Gig economy and Insurances sector and delivering ambulances to 5 million plus members in less than 15 mins. The secured capital will be pivotal in expanding our reach and enhancing our services," said Jeetu Lalwani.
Dial4242, which is also doing Mobile medical unit (MMU) support for several clients, has partnered with brands including Swiggy and Zomato and is supporting their delivery partners with ambulances in 15 minutes. 
Dial4242's partnership with Swiggy
In mid-January 2023, Swiggy announced the launch of a free ambulance service for all its active delivery executives and their dependents in the case of emergencies.
To facilitate this service, Swiggy partnered with Dial4242, which enabled delivery executives to reach the ambulance service whenever in need by calling the toll-free number: 1800 267 4242.
At present, Dial4242 is present in more than 100 Indian cities, including small cities as well as metro cities. The current round of funding would help the startup to bolster its expansion plans in the country.
Also Read: