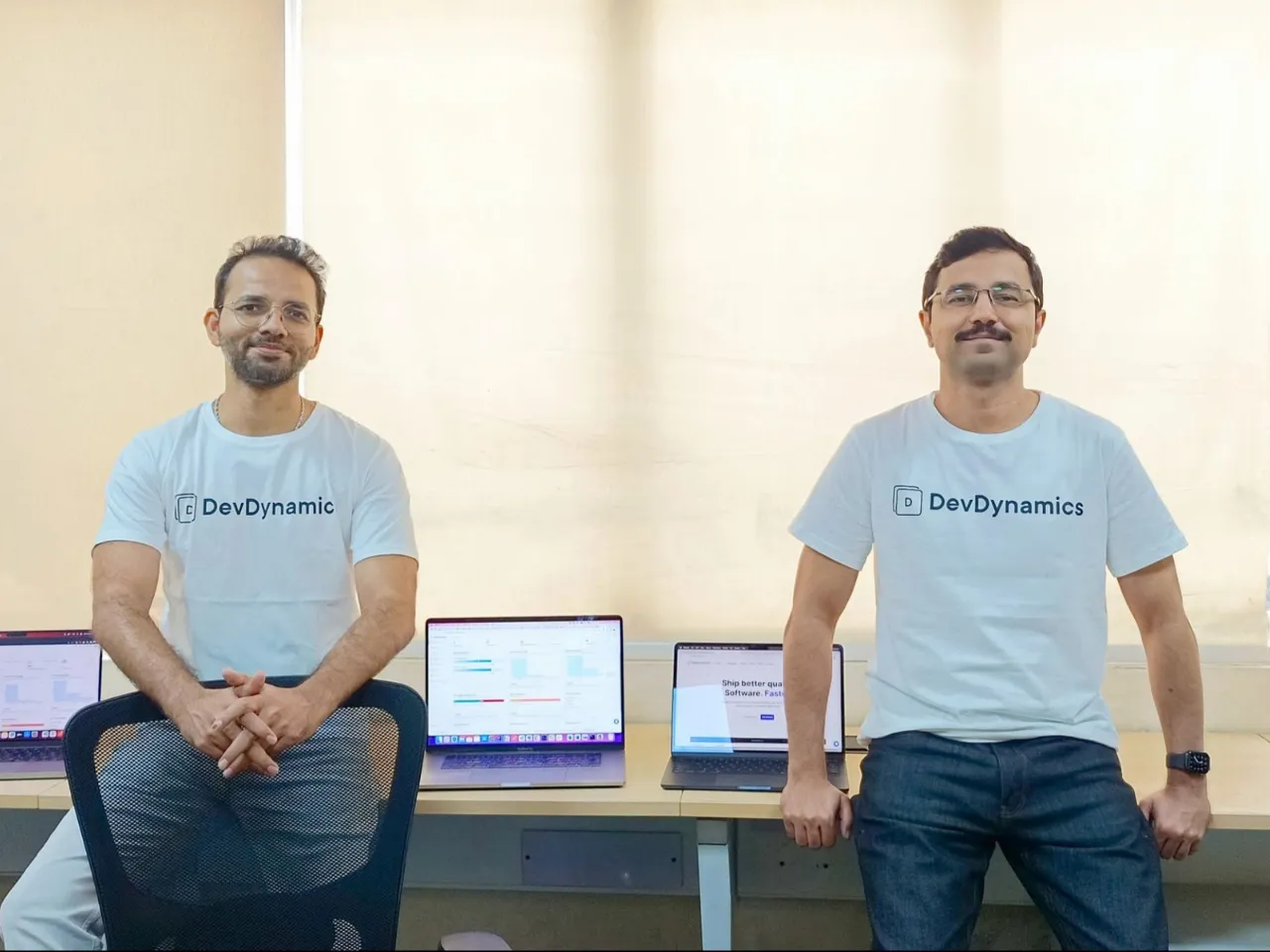 Delaware-based engineering analytics platform DevDynamics.ai has raised $600,000 or Rs 4.9 crore in its first funding round led by Powerhouse Ventures with participation from Sunn91 Ventures, PointOne Capital, and select angel investors. 
According to a statement. The funding would help the startup in amplifying its AI capabilities.
DevDynamics helps engineers unlock their full potential
Founded in 2022 by Pruthviraj Haral and Rishi Saraf, DevDynamics offers a platform that helps engineering leaders unlock their team's full potential using metrics like DORA and AI-based insights. The platform integrates with major engineering tools such as Jira, Github, Pagerduty, and CI/CD tools. 
The startup claims to have gained customers consisting of unicorns across retail, fintech, online marketplaces, etc.
Pruthviraj Haral, founder of DevDynamics, commented, "In just the initial months, the response we've seen has been truly overwhelming. We're seeing some transformative possibilities with AI in areas like driving engineering productivity and building alignment with business goals. In conversations with customers, they're as excited as we are about where AI can take us."
How does it work?
By identifying bottlenecks throughout the software development lifecycle, the product provides actionable insights to improve developer productivity and shipping velocity.
The platform helps create a complete picture of a team's work by gathering data from multiple tools. It supplements this with surveys that provide the team's sentiment about the culture, processes and tools.
The platform also encourages teams to follow the best engineering practices and assigns specific goals to each team and member as it shows how well they are doing in meeting these goals and sends updates through Slack to keep everyone on track.
Additionally, DevDynamics plans to introduce an AI feature that will offer advice, provide insights, and predict potential issues, aiming to revolutionize how decisions are made in the engineering field.
($1 = INR 82.90)
Also Read: