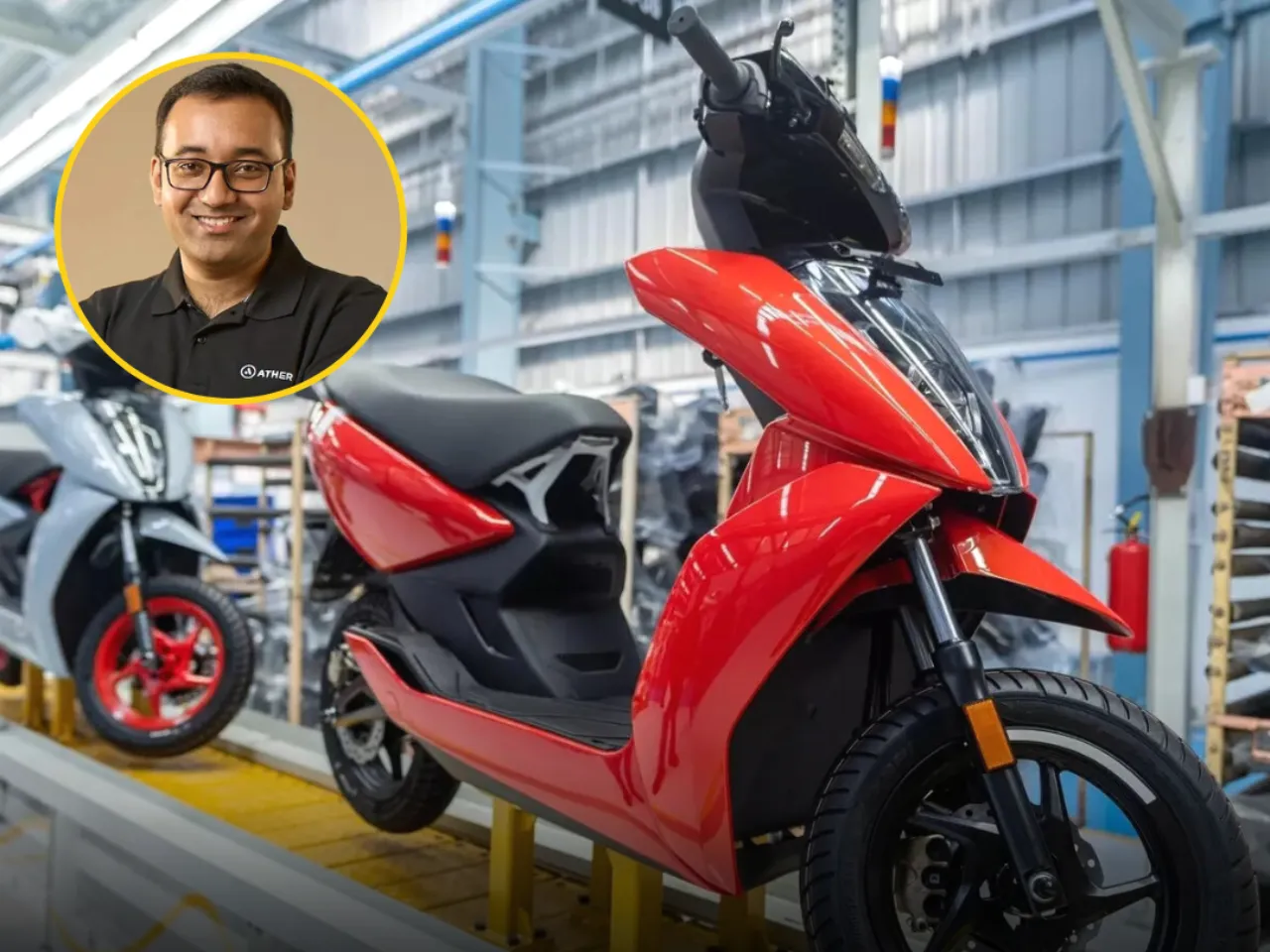 Bengaluru-based Ather Energy has raised Rs 900 crore in funding from its existing investor Hero MotoCorp and Singapore-based GIC via a rights issue.
The EV startup said it would use the raised capital to launch new products and expand its charging and retail network. The development comes after Hero MotoCorp said it would invest Rs 550 crore in Ather in Series E2 Compulsory Convertible Preference Shares.
Prior to this deal, HMCL held a 33.1% stake in Ather Energy since its initial investment in 2016. Post the investment, HMCL's holdings in the Indian EV maker would increase, the company had said.
Tarun Mehta, CEO and co-founder of Ather Energy, said, "There was strong support for the rights issue, and we are very happy to see the confidence exhibited by shareholders. The last few years have demonstrated just how quick the EV transition in India can be and how it will be led by 2-wheelers."
"We have always believed that this transition will be led by world-class technology and products designed and built in India, and this year will be no different with our largest outlay on research and development yet, planned in 2023-24. This round will allow us to expand our product portfolio while expanding our footprint," Tarun added.
The company recently introduced new models to its 450-scooter series, including the 450S and 450X. The 450S, starting at Rs 1.30 lakh, offers Core and Pro variants with a 2.9 kWh battery. The 450X is available with 2.9 kWh and 3.7 kWh battery options, with prices ranging from Rs 1.38 lakh to Rs 1.54 lakh for the Core and Pro versions, respectively.
Ather Energy Pvt. Ltd. is a Bangalore-based electric two-wheeler maker founded in 2013 by two IITians, Swapnil Jain and Tarun Mehta. 
Also Read: