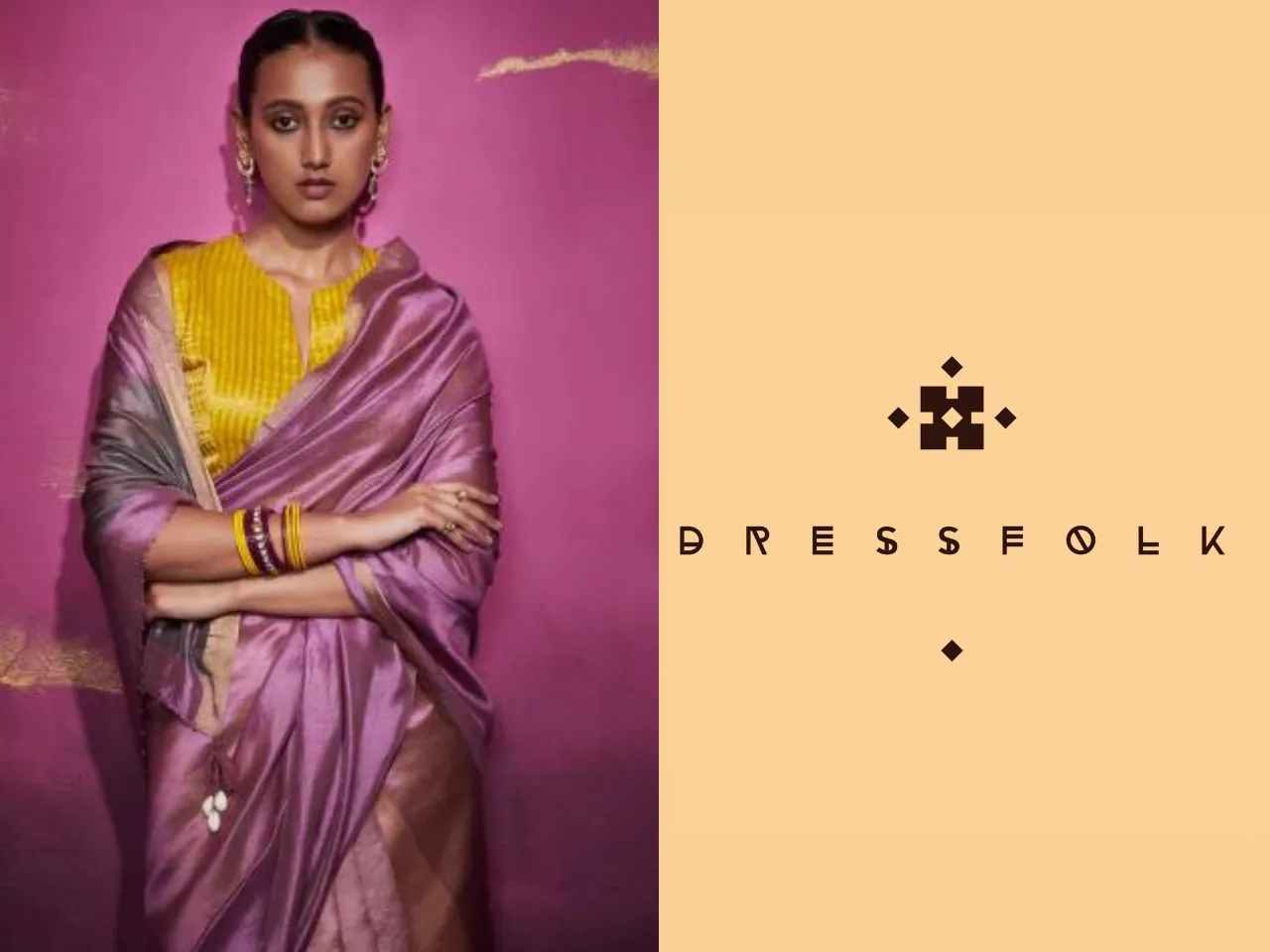 Indian handloom ethical clothing brand Dressfolk has raised Rs 3.3 crore in a seed funding round led by All In Capital, with participation from prominent industry figures such as Sidhant Keshwani of Libas, Sidhesh Chauhan of Jade Blue, and Riju Jhunjhunwala of RSWM Ltd.
According to the company's statement, the raised capital would be used towards bolstering its product offerings, expand its distribution channels, and grow its team and operations.
Dressfolk modernizing traditional Indian weaves
Founded in 2017 by Nitin Mehrotra, Dressfolk was founded with a mission to modernize traditional Indian weaves while empowering local artisan communities.
The brand said it is on a mission to update traditional Indian weaves and uplift local artisans. It not only designs and co-creates all its garments directly with the artisan community but also prioritizes forming collaborative relationships with them to gain a thorough understanding of regional crafts and traditions.
Aditya Singh, Co-Founder of All In Capital, said, "Dressfolk's unique designs and distinct product range are reviving the popularity of Indian handloom. Sarees have emerged as one of the largest and fastest-growing segments in apparel, and we have confidence that Nitin and his team at Dressfolk will make a significant impact in the ethnic wear sector."

Nitin Mehrotra, Founder and CEO of Dressfolk shared, "At Dressfolk, we draw inspiration from the past but create for the future. We design and co-produce all our garments with our artisan community from scratch. We are delighted that investors recognize the immense potential in our long-term vision of establishing the most captivating destination for luxurious and high-quality Indian handloom products. We take pride in being not just 'Made in India' but 'Made of India'."
Dressfolk's partnership with weavers and artisans
Dressfolk partners with more than 600 weavers and 120 artisans across six states, serving customers globally. Apart from its official website, the brand also sells its products through various offline multi-brand outlets and online marketplaces.
Sidhant Keshwani, Founder of Libas, said, "India's direct-to-consumer (D2C) market is growing, with fashion and clothing players claiming a significant share. However, this substantial opportunity comes with stiff competition, and we believe Dressfolk possesses all the essential elements to become a true disruptor and challenger brand in the luxury handloom segment."
Notable names on brand's cap table include serial entrepreneur and Falcon co-founder Prabhtej Singh Bhatia, MasterChow founder Vidur Kataria, Arjit Johri of Marshot Ventures, Harbir Singh Banga of Victoria Group, Samyak Deora of Deora Group, Adit Desai of Doc Tutorials, and former business journalist and marketer Megha Vishwanath.
Also Read: