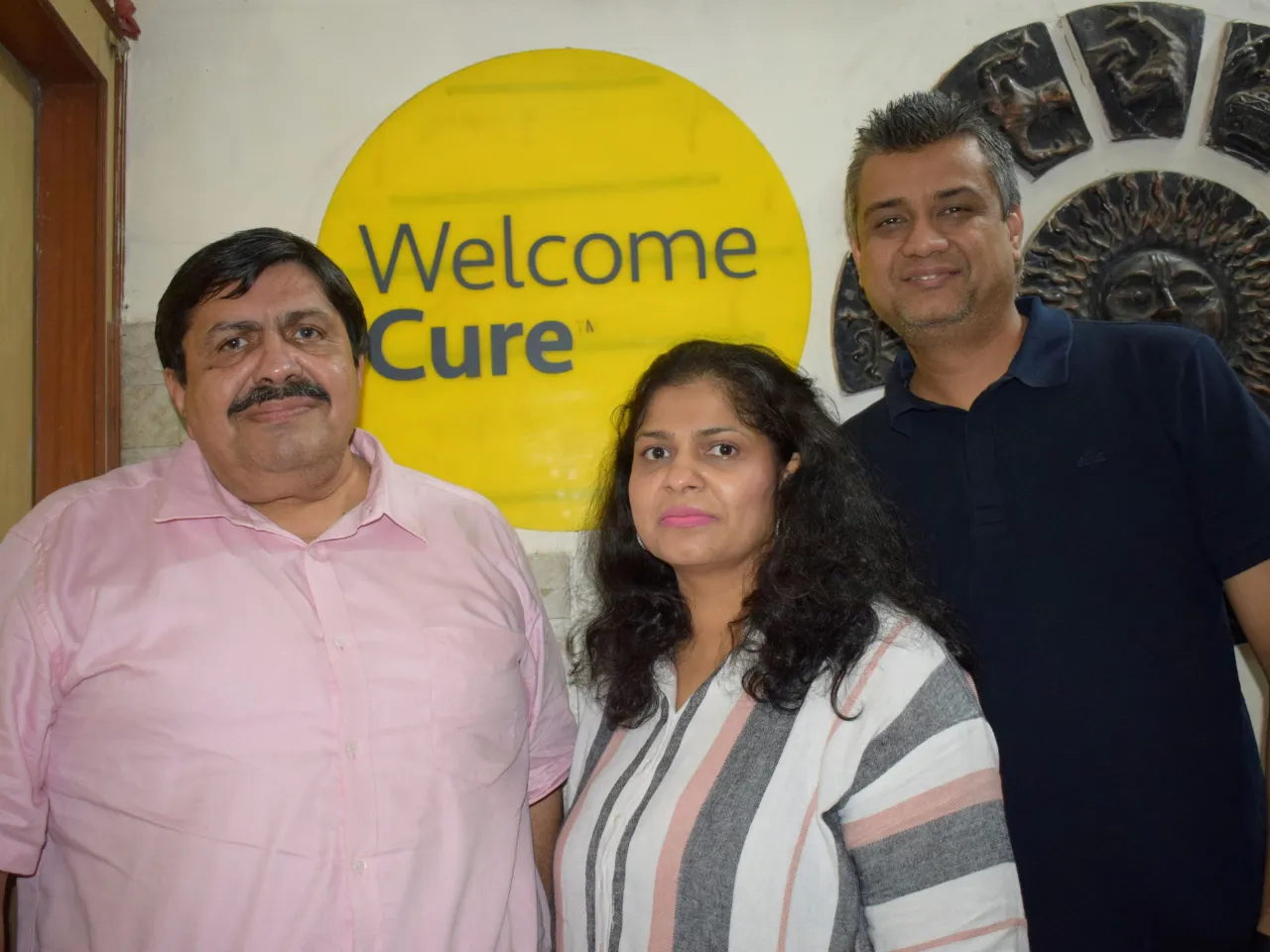 Healthcare startup Welcome Cure has raised over Rs 4 crore in a pre-series A funding round led by Inflection Point Ventures (IPV), a Gurugram-based angel investment platform.
According to the company's statement, the raised capital will be utilized towards growth, including talent acquisition, technology enhancement, and marketing initiatives. The startup is looking to raise over Rs 16 crore in this ongoing funding round.
What does Welcome Cure do?
Welcome Cure is a fully integrated homeeopathy technology startup with a proprietary assisted intelligence (AI) powered solution for doctors. 
The startup addresses the growing demand for sustainable and holistic healthcare by providing a comprehensive one-stop solution in the fragmented homoeopathy market, offering convenient online and offline services for diagnosis, treatment, and monitoring, with a focus on prevention and overall well-being.
It also serves patients across the globe with holistic care solutions via its telemedicine platform. 
Who is the founder?
Welcome Cure was founded by Dr Jawahar Shah, Nidhi Desai, and Punit Desai. Jawahar has over 45 years of clinical practice as an MD in Homeopathy and holds a post-graduate degree from London.
Punit Desai is an MBA graduate who has over 10 years of entrepreneurship experience. Nidhi Desai also brings an MBA and over 10 years of entrepreneurship experience to the team. 
The startup claims to have served 2.5 million+ patients in 36+ countries via its proprietary Telemedicine platform. The software business division has catered to over 100K+ doctors in 140+ countries with mobile applications and decision support system software.
Dr. Jawahar Shah, Founder, Welcome Cure, said, "Homeopathy has been around for more than 200 years, grown consistently and served humanity. It enjoys acceptance from all socio-economic classes and has a wide presence across the world. As per WHO it is the 2nd largest system of medicine and used in over 100 countries. In a $9 Billion+ market there is immense potential as it's growing at over 18% CAGR and there is a missing brand which is a name synonym to Homeopathy. Welcome Cure desires to do that and be that. Emerge as the 1st choice when anyone thinks of Homeopathy Care."
The current landscape of the homeopathy industry
The Homeopathy industry is currently valued at over $7 billion and is experiencing a growth rate of 18% CAGR (Compound Annual Growth Rate). Projections indicate that the industry is expected to surpass $21 billion within the next 5 to 7 years, indicating significant growth potential in the near future.
Welcome Cure said that it has achieved remarkable organic growth since its inception, with a positive return for the past two years.
Vikram Ramasubramanian, Partner, Inflection Point Ventures, said, "While Homeopathy treatment is well recognised across the globe, the number of people opting for such treatment is also growing exponentially. The main reason for such acceptance is the ability to provide treatment to the root cause, especially chronic disease which is recurring and needs utmost attention. Welcomecure with its unique healthcare solution has been able to offer its patients the much-needed treatment regardless of location.
Also Read: