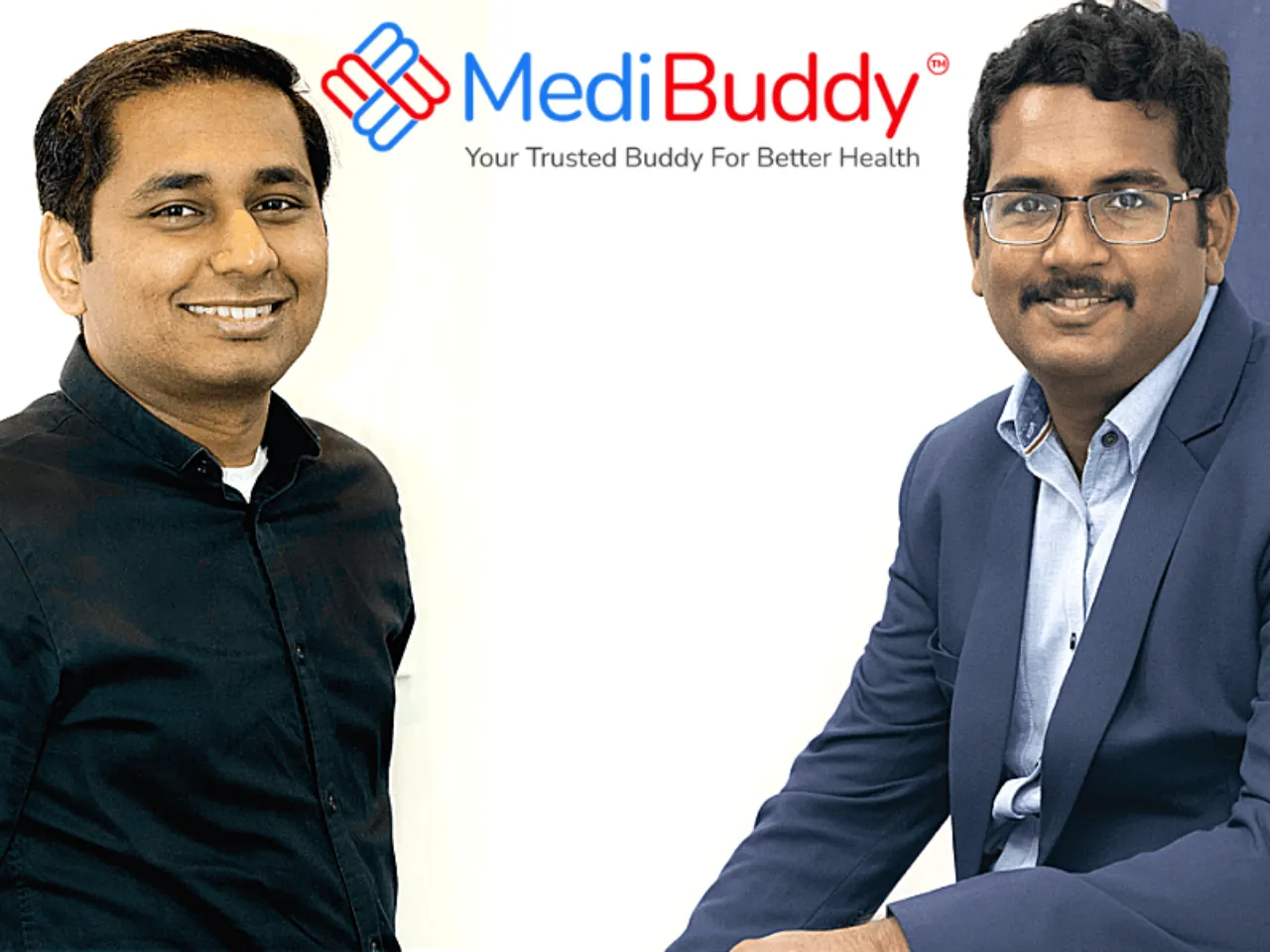 Digital healthcare startup MediBuddy has raised additional funding of $18 million led by existing investors Quadria Capital, Lightrock, and TEAMFund. The startup plans to use the raised capital towards growth and expansion through strategic acquisitions.
Founded in 2015 by IIT Madras alumni Satish Kannan and Enbasekar Dinadayalane, Medibuddy offers online and offline doctor consultations, medicine delivery, lab tests at home, mental health consultations, and surgery care, among other healthcare services.
"Our continued partnership with all our investors has been instrumental in MediBuddy's growth and is helping us solve India's healthcare needs. MediBuddy's growth trajectory has consistently achieved a Compound Annual Growth Rate (CAGR) of 95.5% over the past three years. At MediBuddy, our constant endeavour has been to make high-quality healthcare accessible to a billion people," said Satish Kannan, co-founder & CEO of MediBuddy.
The startup claims to serve 35,000+ users every day, and critical factors such as easy access to a specialist doctor in 10 minutes, 24/7, 365 days a year, increased convenience, prompt delivery of services, and widespread awareness have sparked a visible growth in online doctor consultations for the platform. Currently, MediBuddy has an existing customer base of 3 crore+ Indians.
Also Read: