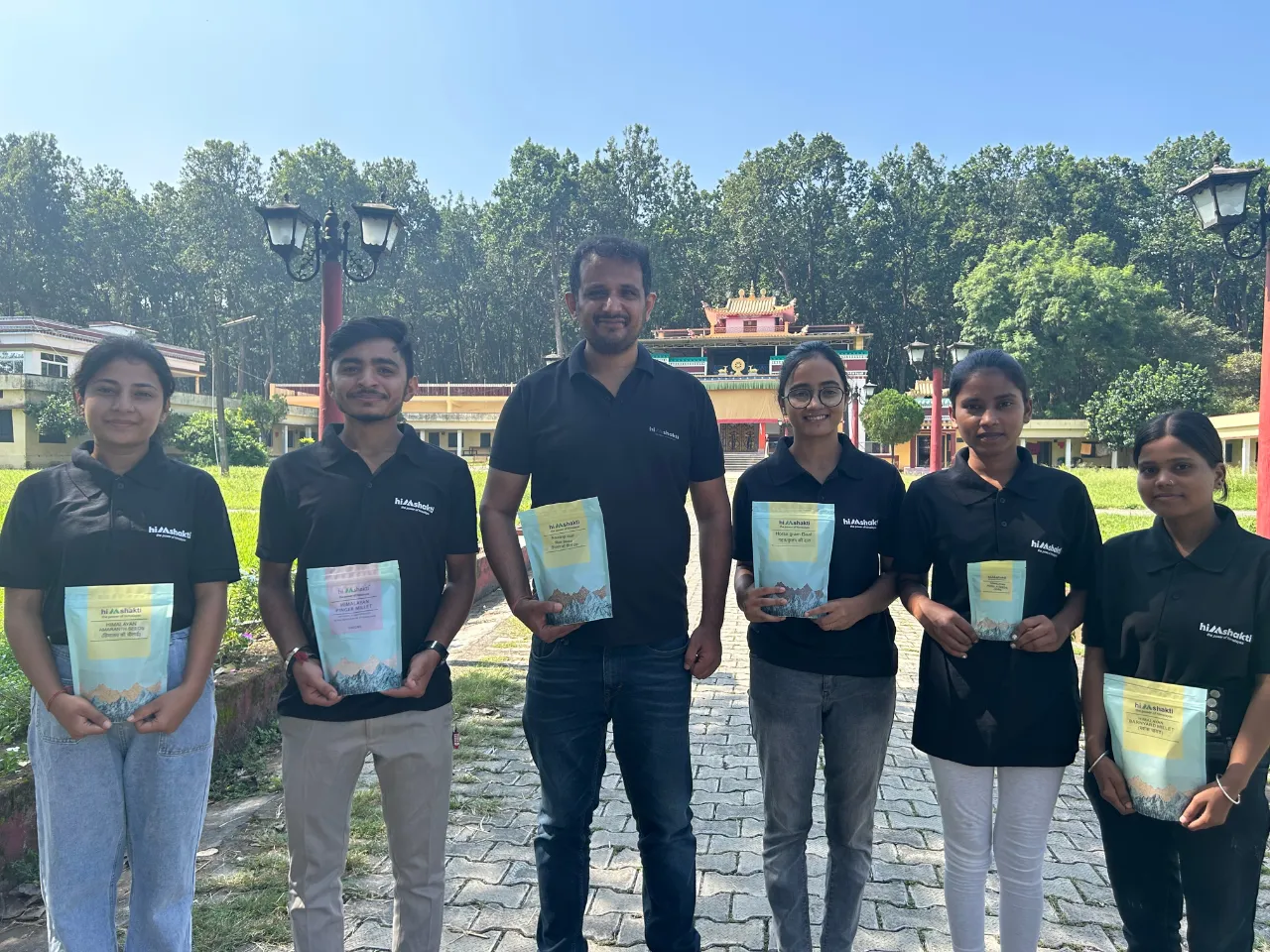 Uttarakhand-based sustainable agri-produce brand Himshakti has raised Rs 83 lakh (or approx $99.8K) in a pre-seed funding round led by EvolveX, an early-stage program known for providing high-impact acceleration to startups, with We Founder Circle stepping in as a co-investor.
Who are the participating investors?
The round also saw participation from VC funds like Artha Venture Fund and Auxano, VKJ Projects—one of Uttarakhand's leading construction companies—and several marquee angel investors.
According to the company's statement, the raised capital would be utilized towards team expansion, bolstering sales and marketing efforts, and launching new products.
What does Himshakti do?
Founded by Harshit Sehdev, Himshakti is aimed at empowering remote Himalayan villagers and locals by providing them with a consistent source of income.
The Dehradun-based startup's product range, which includes organic seasoned salts, spices, teas, cereals, and juices. Notably, It has the distinction of launching India's pink salt in collaboration with Hindustan Salts Ltd & Sambhar Salts Ltd.
Harshit Sehdev, Founder, Himshakti, said,"Our vision at Himshakti is dedicated to establishing sustainable income avenues for remote Himalayan villagers and introducing the natural superfoods of the Himalayas to our consumers. This ambitious endeavor thrives on the support we receive, and I am profoundly grateful to EvolveX and WFC for nurturing our mission. Their commitment has ignited an extraordinary sense of enthusiasm and excitement within the Himshakti team and myself."
Establishing a network of 12,000 farmers
With a focus on sustainable agri-produce, the startup claims to have established a network of over 12,000 farmers, predominantly women, aiming to revive economic prosperity at the grassroots level. 
With the fresh funds, Himshakti aims to establish its presence in over 1,000 premium stores across North India within the next three months. It recently launched new organic products like Hemp flour, Hemp seeds, Hemp oil, Nettle tea, and Chamomile tea, among other teas.
Bhawna Bhatnagar, Co-Founder of EvolveX, shared, "In the aftermath of the COVID-19 pandemic, there has been a palpable rise in the demand for healthier consumable alternatives. With this backdrop, the allure of pristine Himalayan agricultural products is unmatched. Himshakti's offeringsalign perfectly with this growing consumer preference, providing a fitting solution to today's health-conscious individuals. Particularly inspiring is Himshakti's focus on women empowerment through itsconnections with over 12,000 women farmers. At EvolveX, we remain fully dedicated to supporting theirtransformative journey."
What is EvolveX?
Founded in 2021, EvolveX is an early-stage program founded by We Founder Circle, that offers its extensive network of seasoned mentors and successful entrepreneurs to guide startups on their journey to success.
The program offers a range of benefits, including one-on-one mentorship sessions with handpicked angel investors and industry experts, upfront funding of $30K, and $200K worth of credits.