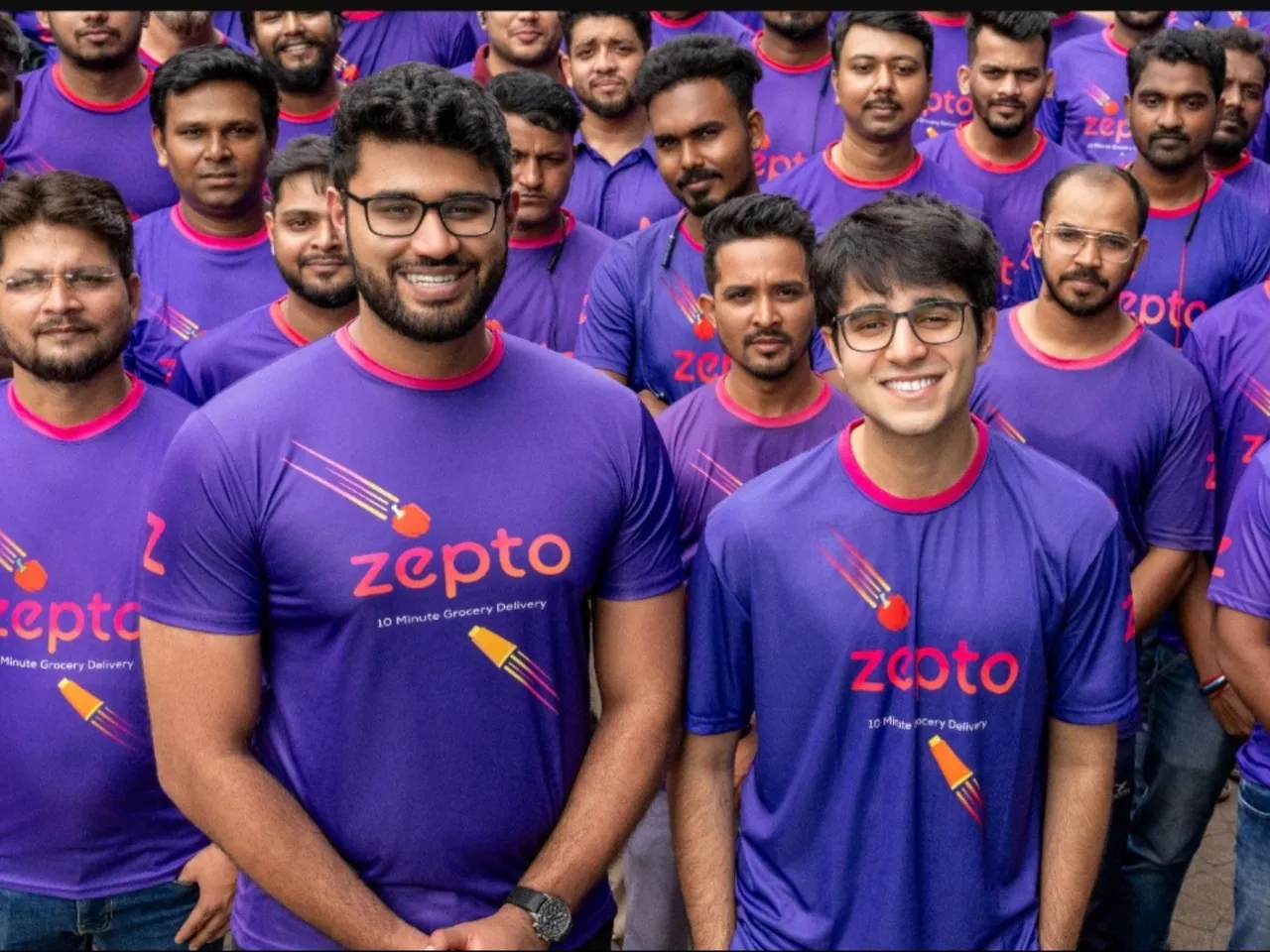 Mumbai-based quick commerce startup Zepto has raised another $31.25 million or Rs 260 crore in a Series E funding round led by Goodwater Capital, Nexus Venture Partners, and several angel investors, including Oliver and Lish Jung and Mangum II LLC.
India's first unicorn in 2023
The startup, which plans to go public by 2025, turned unicorn nearly two months ago after it raised $200 million in funding at a valuation of $1.4 billion.
The unicorn round was led by StepStone Group, with participation from Goodwater Capital and existing investors  --- Nexus Venture Partners, Glade Brook Capital, and Lachy Groom, among others.
Revolutionizing quick commerce deliveries
Founded in 2021 by Stanford dropouts Aadit Palicha and Kaivalya Vohora, Zepto quickly capitalized on the burgeoning demand for rapid e-commerce delivery, a need that became particularly acute during the COVID-19 pandemic. 
The startup promises to deliver groceries in under 10 minutes in Bangalore, Chennai, Delhi, Ghaziabad, Gurgaon, Hyderabad, Kolkata, Mumbai, Noida, and Pune. 
Zepto earlier said that raising $200 million would help the startup strengthen its presence in the existing operational areas.
How well Zepto is performing financially?
Zepto has made headlines as it became the first and only startup to achieve unicorn status in 2023 within the Indian startup ecosystem. However, the startup's financial numbers aren't promising and paint a complex picture, particularly at a time when top-tier startups are shifting their focus toward achieving profitability.
The startup revenue from operations saw a 14.3-fold increase in FY23, reaching Rs 2,024.3 crore, up from Rs 140.7 crore in FY22.
However, this growth came with a significant increase in net losses, which surged by 3.35 times to Rs 1,272.4 crore in FY23, indicating that while Zepto is expanding rapidly, it is also burning through cash at an accelerated rate.
What about the competition?
The quick commerce market, which is crowded with giants like Swiggy's Instamart, Zomato-owned Blinkit, and Reliance-backed Dunzo, is projected to grow at a CAGR of 49.52% from 2023 to 2027. By the end of this period, the market volume is projected to reach approximately $7.886 billion.
Currently, Zepto holds 20-21% market share, making it the third largest quick commerce player in terms of order volume and value. 
The startup operates over 250 dark stores and has doubled its daily delivery capacity to 350,000 orders, maintaining a delivery median time of 12-13 minutes, which it aims to reduce even further.
What will be the challenges for Zepto?
The quick commerce sector is notorious for its challenging unit economics and high cash burn. Zepto, while showing significant growth, is also experiencing ballooning losses.
The startup has set a goal to become EBITDA-positive within the next 12-15 months and is on a path to profitability by the end of FY24, according to the founders.