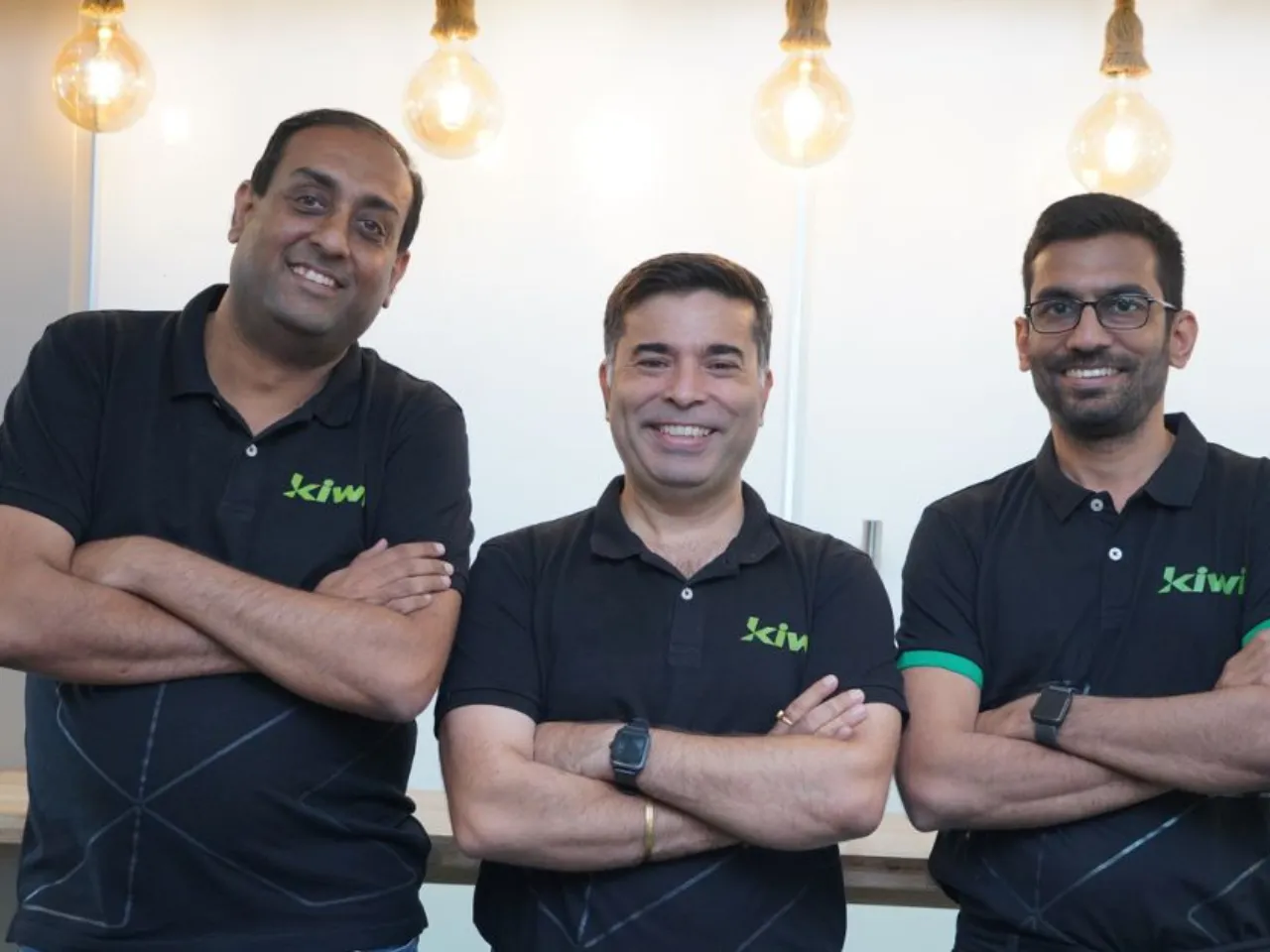 Mumbai-based Kiwi, a virtual credit card startup, has raised $13 million in a Series A funding round led by Omidyar Network India, with participation from existing investors Nexus Venture Partners and Stellaris Venture Partners. 
Prior to this round, Kiwi raised $6 million in a pre-seed funding round in May 2023 from Nexus Venture Partners, Stellaris Venture Partners, and angel investors.
What does Kiwi do?
Founded in November 2022 by ex-FreeCharge CEO Siddharth Mehta, Mohit Bedi, and Anup Agarwal, Kiwi has launched a virtual credit card for UPI payments. The startup offers an all-in-one credit solution on UPI by issuing digital RuPay cards with banking partners like Axis Bank. 
Its application facilitates payments directly from a smartphone, using either a credit card or bank account, with features such as card blocking, limit increases, and transaction rewards.
What is the purpose of fundraising?
With the fresh capital, Kiwi aims to expand its product offerings, including introducing no-cost EMIs on UPI and starting a credit line on UPI as authorized by the National Payments Corporation of India (NPCI).
Additionally, the startup aims to provide credit access on UPI to 500,000 users by 2024 and will partner with two more major banks within the next six months.
"We have been big believers in UPI Credit Card from the start and seeing it take shape is amazing. The funds will enable us to further develop our services and offer innovative products to our customers as we enter the next phase of product development and growth," said Anup Agrawal, co-founder and CEO of Kiwi.
The growth potential
Kiwi is tapping into India's massive UPI user base, which dwarfs the number of credit card holders. The startup aims to leverage credit to attract customers, especially among the 300 million UPI users, where only 40 million meet traditional creditworthiness criteria.
In the broader context, UPI transactions are on the rise, with over 1,141 crore transactions recorded in October 2023 alone. The NPCI is targeting a future of 100 billion monthly transactions. 
Treasa Mathew, Director, Omidyar Network India said, "Increasing access to affordable and convenient financial products beyond digital payments and ensuring deeper and more consistent usage of formal credit is the critical next step in advancing the financial inclusion journey of India's Next Half Billion. We believe in the transformative power of Kiwi's solutions and are excited to back the team as they continue to innovate and expand their footprint."