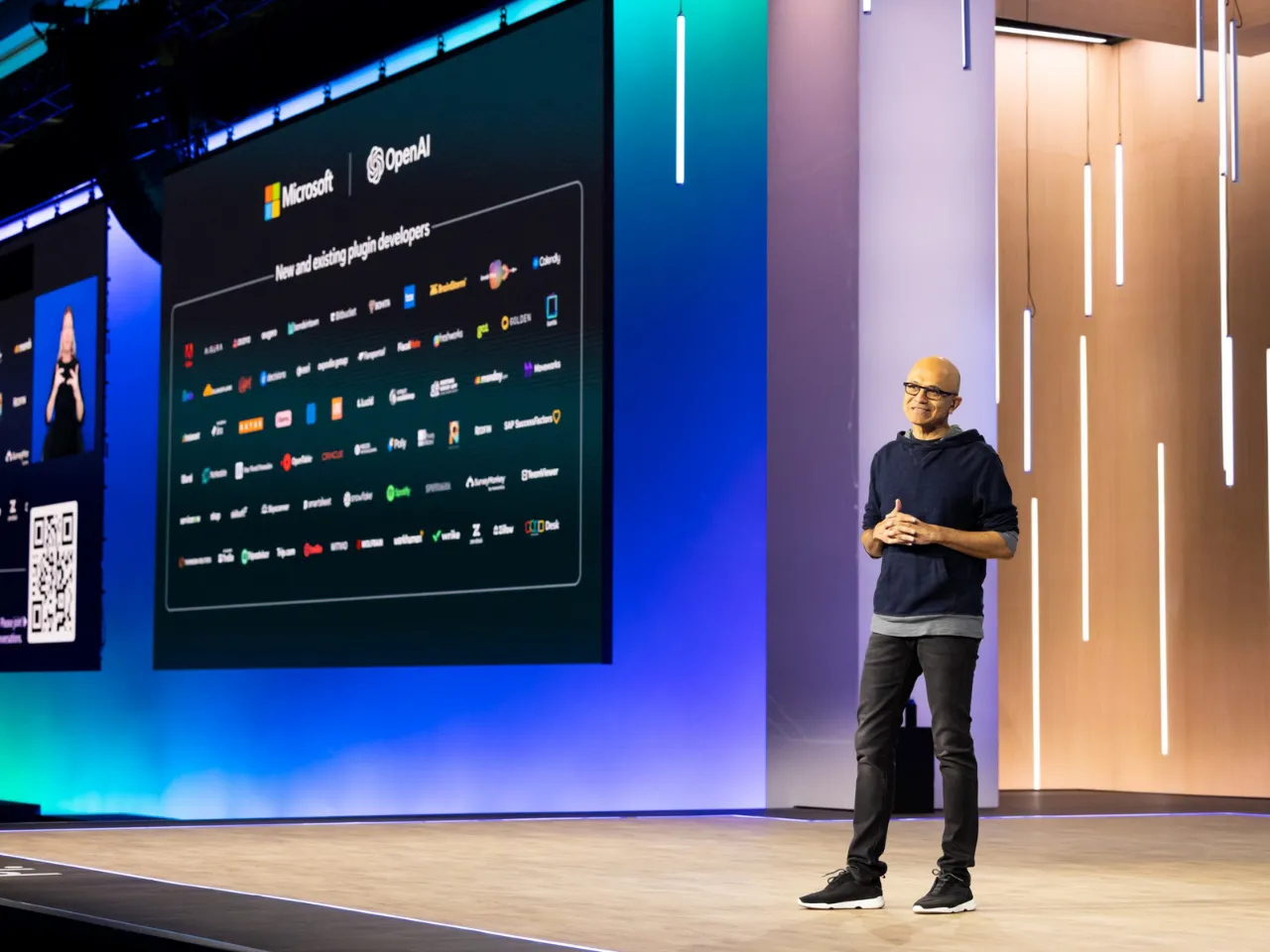 Microsoft Build 2023 brief
Microsoft Build 2023, the highly anticipated event organized by Microsoft, took place in Seattle, United States, on Tuesday, and it was nothing short of spectacular. The event commenced with an exhilarating keynote address by the CEO of Microsoft, Satya Nadella. Microsoft Build 2023 provided attendees with an immersive experience, showcasing the entire spectrum of Microsoft technologies. Furthermore, the event offered exclusive previews of upcoming features, including the highly anticipated Windows 11, Bing, and the groundbreaking AI copilot. Let's delve into the key highlights and announcements made during this remarkable event.
Major announcements
One of the significant announcements at Microsoft Build 2023 was the integration of ChatGPT into Bing, Microsoft's search engine. This integration will empower ChatGPT to gather up-to-date responses directly from the internet, providing users with more timely and accurate information. Moreover, ChatGPT's responses on Bing will now include references, ensuring that users can explore further and gain a deeper understanding of the topics. This incredible feature is available to ChatGPT Plus subscribers starting today, revolutionizing the way we interact with search engines.
Satya Nadella expressed his excitement, stating,
"ChatGPT will now have a world-class search engine built-in to provide timelier and more up-to-date answers with access from the web. Now, ChatGPT answers can be grounded by search and web data and include citations so you can learn more — all directly from within the chat."
Another groundbreaking announcement made at Microsoft Build 2023 was the introduction of Windows Copilot, making Windows 11 the first PC platform to offer centralized AI assistance. Windows Copilot aims to streamline tasks and facilitate productivity by providing users with AI-powered assistance. This remarkable feature enables users to rewrite, summarize, and explain various types of content effortlessly. By integrating Copilot into Windows 11, Microsoft is revolutionizing the way we interact with our devices, making them more intuitive and intelligent. Windows Copilot will be available for preview in June, giving users a glimpse of the future of AI-driven computing.
Skill Building
In addition to the exciting AI advancements, Microsoft also prioritized the development and education of its developer community. Recognizing the significance of Artificial Intelligence in today's world, Microsoft announced a series of training courses for developers, enabling them to deepen their understanding and knowledge of AI innovations. These courses will equip developers with the necessary skills to leverage AI effectively in their projects and stay ahead in this rapidly evolving field. Microsoft's commitment to empowering the developer community reflects its dedication to fostering innovation and driving progress in the AI landscape.
Furthermore, Microsoft demonstrated its commitment to enhancing its Azure AI service, which plays a pivotal role in cloud computing. Azure AI received substantial upgrades to enhance its efficiency and user-friendliness. The enhancements include Azure AI Studio, Provisioned Throughput Model, and plugins for integrating external data sources. Notably, Azure AI's Content Safety feature now possesses the ability to detect harmful content in both images and texts, ensuring a safer and more secure user experience.
AI race
Highlighting the industry-wide recognition of AI as a transformative force, both Microsoft Build 2023 and Google I/O showcased the growing importance of AI in driving innovation and shaping the future of technology, and positioning themselves at the forefront of technological advancements. With a renewed focus on AI-driven tools and technologies, these conferences paved the way for a new era of intelligent computing, signifying a paradigm shift in how we interact with technology, making it more intuitive, personalized, and capable of anticipating our needs.
Also Read: