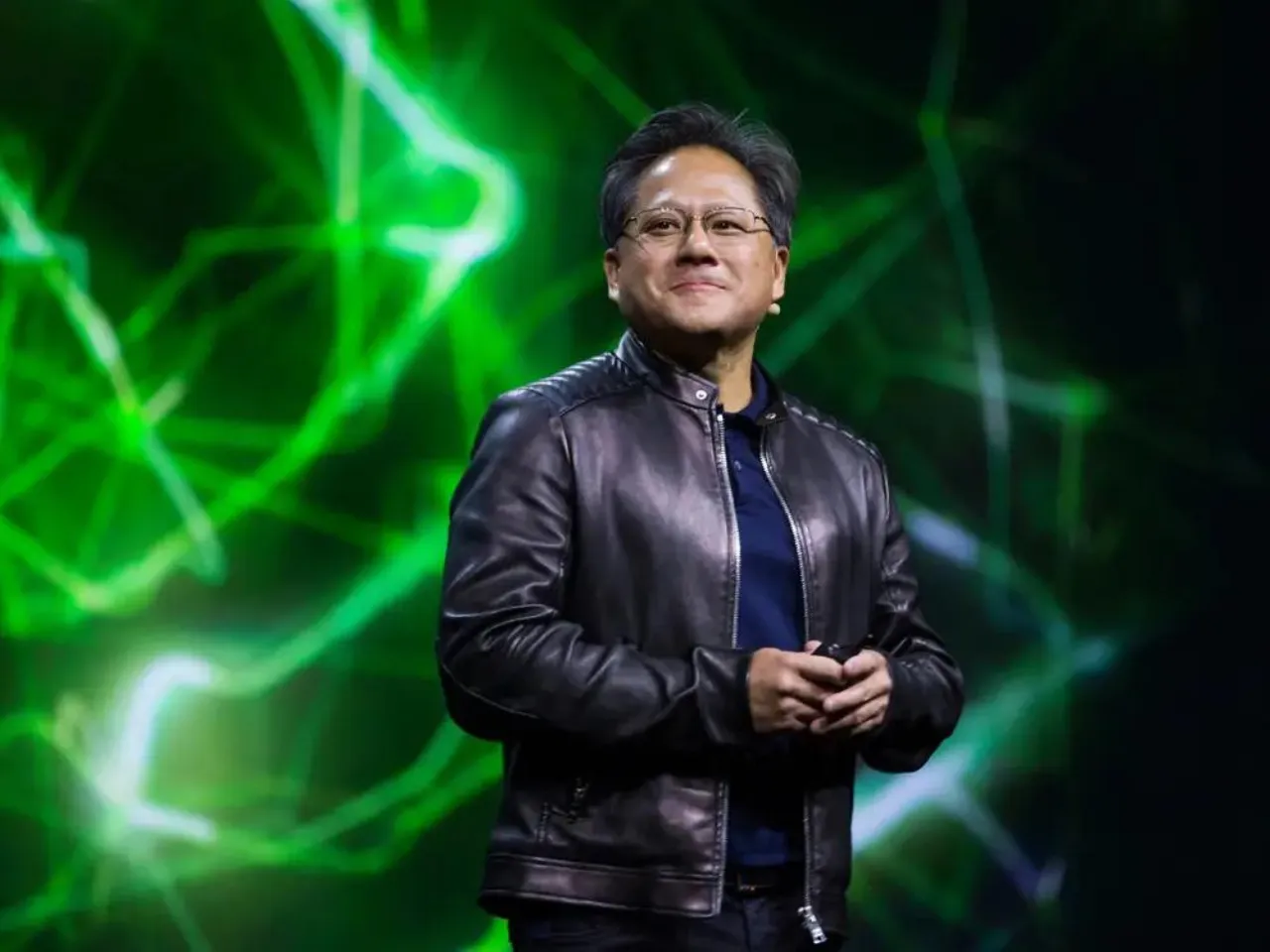 NVIDIA, renowned for its chip design prowess, has now set its sights on the transformative power of artificial intelligence (AI). In a compelling address, NVIDIA's CEO Jensen Huang shed light on how AI will shape the corporate landscape, leaving no job untouched. With the company's market capitalization surpassing that of tech giants like Facebook and Google, it is evident that NVIDIA's influence extends beyond chip-making. The recent revelations at Build, Google I/O, and Huang's address all point to an undeniable fact: the next five years could be a pivotal time for AI.
Huang's address at the National Taiwan University in Taipei resonated with the audience, emphasizing the need for firms and individuals to acquaint themselves with AI or risk falling behind. He stressed that the agility to embrace AI would be a key determinant of a company's survival.
"Agile companies will take advantage of AI and boost their position. Companies less so will perish," Huang cautioned. 
AI's entry into the mainstream consciousness, thanks to OpenAI's ChatGPT, has elevated its significance. The technology serves as a copilot, enhancing worker productivity across various industries while simultaneously creating new job opportunities and rendering others obsolete. NVIDIA's processors have become the industry standard for training AI models, including ChatGPT. The company's favorable position in the race to rival OpenAI's technology has bolstered its reputation.
Huang's address diverged from the cautious approach of other influential figures in the global AI ecosystem, like Sundar Pichai of Alphabet Inc., Robin Li of Baidu Inc., and Sam Altman of OpenAI. Instead, Huang encouraged students to seize the opportunities presented by the AI era and urged them to pursue their passions with relentless determination. He underlined the need to create something new in the fast-evolving AI age to avoid being left behind.
"In 40 years, we created the PC, Internet, mobile, cloud, and now the AI era. What will you create? Whatever it is, run after it like we did. Run, don't walk," he said. "Either you are running for food, or you are running from becoming food."
The significance of NVIDIA's market capitalization cannot be overstated. In a single day, the company's stock market jump added nearly $184 billion to its value, surpassing the market capitalization of established giants like Goldman Sachs and Blackstone Group. Such a gain is unprecedented in American corporate history.
In fact, the market capitalization increase on that day alone exceeded the combined worth of several iconic companies spanning industries such as banking, entertainment, apparel, and software.
This staggering surge solidifies NVIDIA's position as a major player in the AI landscape. Its market capitalization now surpasses that of well-known companies like Wells Fargo, Morgan Stanley, Disney, Netflix, Boeing, UPS, Verizon, and Adobe.
To put it into perspective, if the market capitalization gain of that day were a standalone company, it would rank as the 55th largest public company globally. NVIDIA's total market cap is now inching closer to the coveted $1 trillion mark, a league shared by only a handful of companies, including Apple, Microsoft, Saudi Aramco, Alphabet, and Amazon.
The remarkable increase in market capitalization stems from NVIDIA's astounding revenue forecast for the second quarter. Wall Street analysts were taken aback by the guidance, which exceeded expectations by a significant margin.
According to the company, NVIDIA is projecting their revenue of around $11 billion, far surpassing the estimated $7.17 billion. The tech industry was left awestruck by the magnitude of this guidance, as it far exceeded any previously seen range for a large-cap tech name.
NVIDIA's meteoric rise is indicative of the market's recognition of AI's game-changing potential. The company's dominance in providing chips for AI applications, including ChatGPT, has led to numerous analysts raising their price targets.
Also Read: