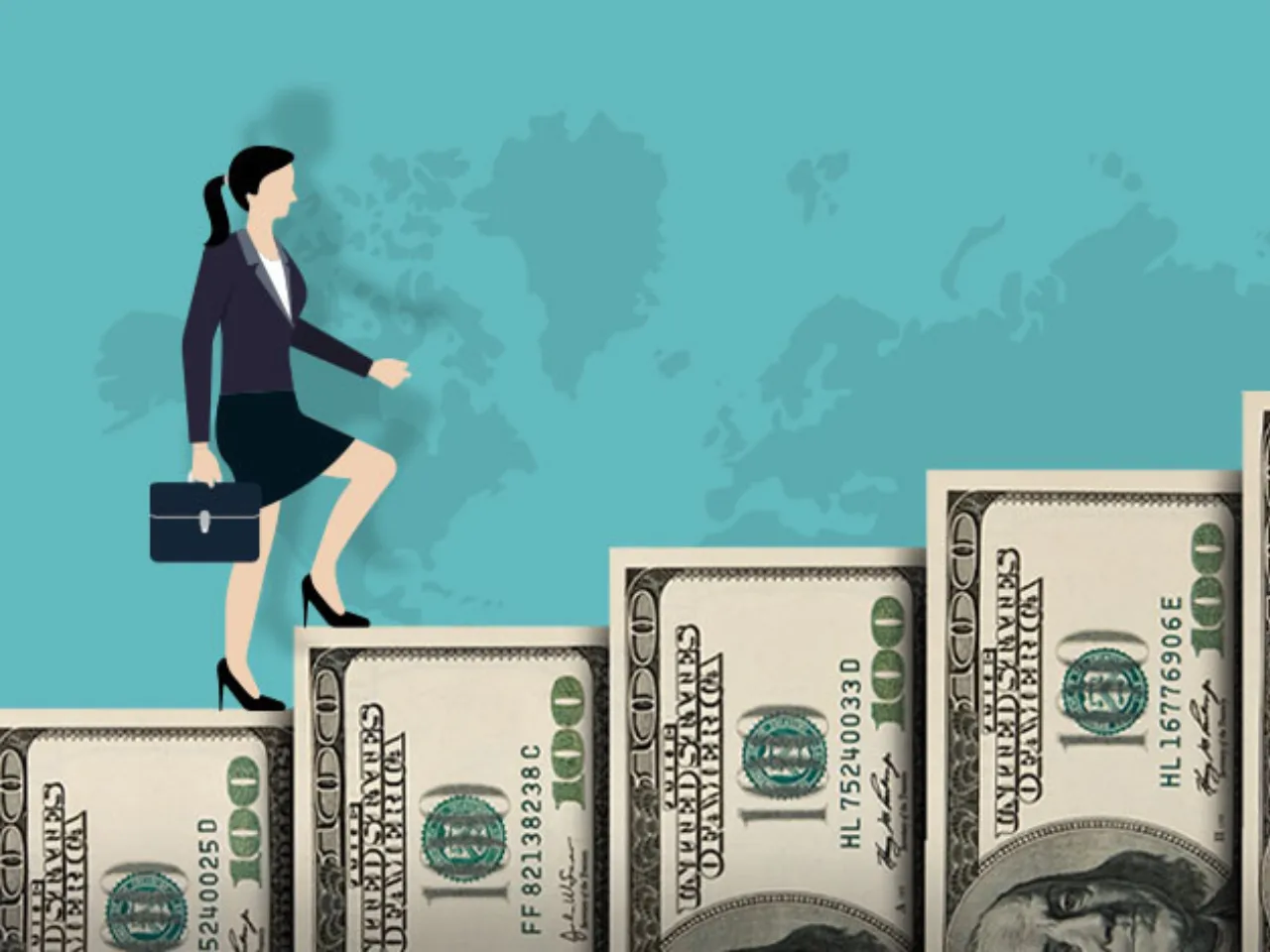 India's women-led startups are faced with the challenges of the gender funding gap. Despite their potential for economic growth and empowerment, women entrepreneurs struggle to access the necessary financing.
According to the International Finance Corporation (IFC), there are about 15 million women-owned Micro, Small, and Medium Enterprises in India (MSMEs), over 70 percent of which are manufacturing enterprises.
And about 90 per cent of the women entrepreneurs in India have not availed of finance from formal FIs. there is a $300 billion financing gap for women-owned small businesses globally. It is crucial to explore strategies to bridge this gap, promote financial literacy, and achieve gender parity to unlock the untapped potential of women entrepreneurs.
Preksha Kaparwan, Co-founder of an AI data analytics startup:

"I have encountered instances where investors treated me differently during pitching meetings due to my gender. Such biases and prejudices hinder women's access to capital and impede their entrepreneurial success."
Research shows that women view entrepreneurship as a pathway to economic empowerment and a means to improve their lives. However, several barriers hinder their progress. Women face difficulties in obtaining business loans, which limits their ability to scale up their ventures.
Moreover, factors such as a lower socio-economic status, limited access to education, and being part of the unbanked population contribute to the challenges faced by women entrepreneurs. To address these barriers, financial institutions must focus on improving access to capital and providing targeted financial education.
Additionally, it is vital to enhance support for women in rural communities and empower them through educational initiatives.
Educational institutions play a crucial role in empowering women entrepreneurs. By offering comprehensive training programs and equipping women with the necessary business skills, these institutions help bridge the knowledge gap.
The Financial Times, in collaboration with Home Credit, organized a digital dialogue to highlight the importance of business leaders, financial institutions, and educational establishments in supporting women entrepreneurs globally. This dialogue aims to identify ways to address the underserved potential of women entrepreneurs and create an inclusive ecosystem.
Aditi Bhutia Madan, a successful Indian businesswoman, overcame numerous challenges to establish her own company. Through participation in the Women StartUp Programme (WSP) at NSRCEL, she received training in business skills and the art of pitching for financing.
This enabled her to secure a significant investment of 7.5 million Indian rupees ($91,000) for her company's capacity building and infrastructure development. Aditi's journey serves as an inspiration and showcases the impact of targeted programs in empowering women entrepreneurs.
Aditi Bhutia Madan, Founder of Yangkiez By MomoMami:

"Loan sharks demanding exorbitant interest rates or ownership stakes in my business posed significant obstacles. Joining the Women StartUp Programme (WSP) at NSRCEL transformed my fortunes, enabling me to secure an impressive investment of 7.5 million Indian rupees ($91,000) for capacity building and infrastructure development."
The gender funding gap stems from deep-rooted gender discrimination and conservative mindsets prevalent in India's society. Women entrepreneurs often face biases and prejudices during pitching meetings and struggle to be perceived as investment-ready.
Research reveals that potential investors may consider factors like age and marital status when making funding decisions, placing women at a disadvantage. Overcoming these challenges requires a shift in attitudes and ensuring a level playing field for women entrepreneurs.
Ankita Pegu, representative of the Women StartUp Programme (WSP):

"Addressing the challenge of projecting women as investment-ready is crucial. With a credit gap exceeding $11.4 billion, women-led businesses receive a mere 5.2% of the outstanding credit granted by Indian public sector banks."
Efforts to address the funding imbalance are underway, with initiatives like the She Capital fund specifically focused on supporting women business founders. However, there is still a long way to go. Women-led businesses in India face an unmet credit gap of over $11.4 billion, and they receive only a fraction of the credit granted to enterprises by public sector banks.
Additionally, limited awareness and utilization of government financial support schemes further hinder women entrepreneurs access to funding. Collaborative efforts between financial institutions, government bodies, and society are needed to bridge this gap effectively.
Also Read: