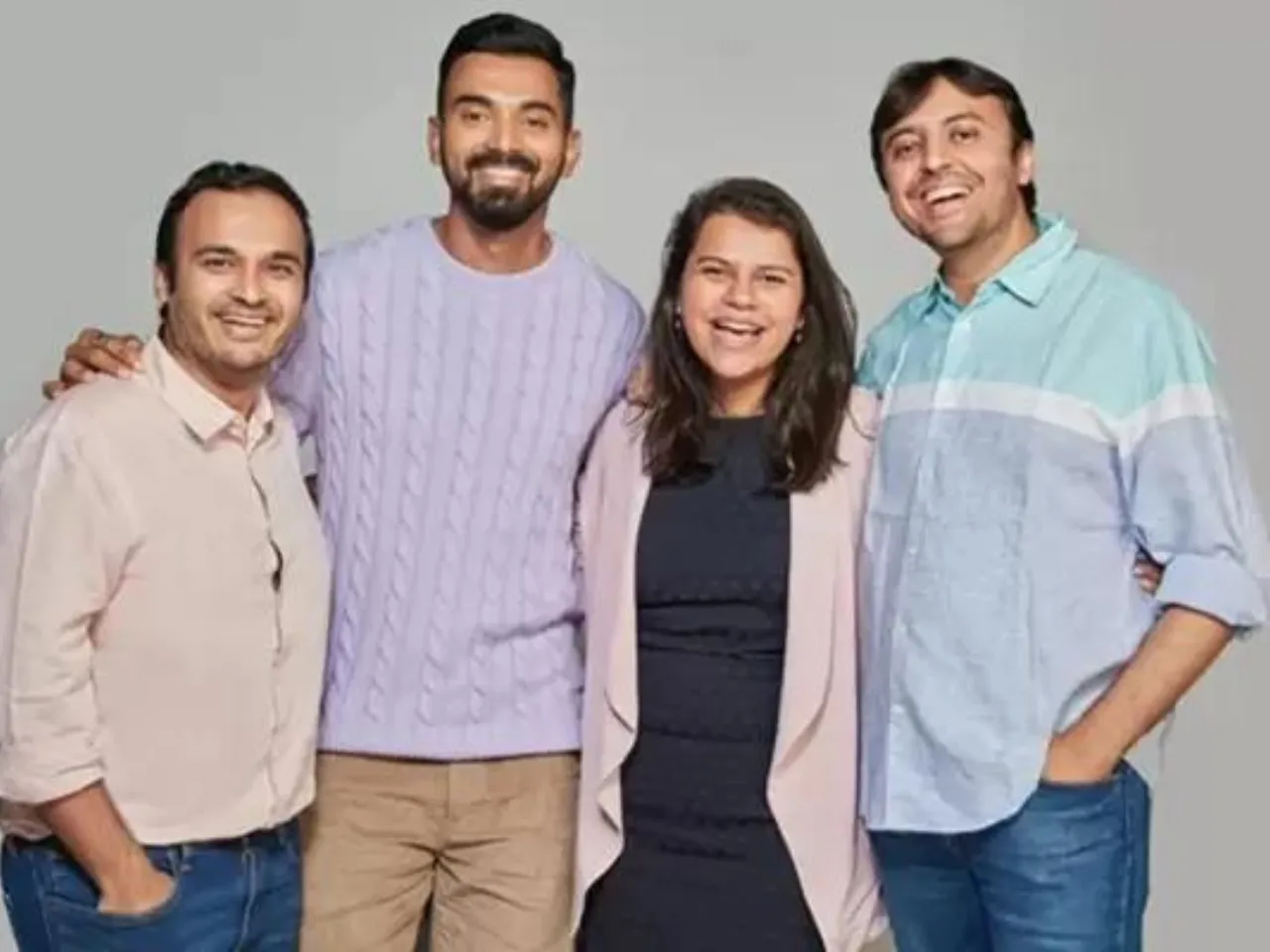 KL Rahul-backed HyugaLife, an online health and wellness store, today announced the launch of its new app, designed to make wellness shopping a breeze. 
The app, which has already garnered a remarkable 1 lakh downloads in less than 20 days since its launch, is backed by notable figures, including cricketer KL Rahul and actress Katrina Kaif.
The startup aims to revolutionize how individuals shop for health and wellness products by offering a swift and straightforward shopping experience.
The HyugaLife app stands out in the crowded wellness market by guaranteeing 100% authentic products sourced directly from the brands. This assurance is further fortified by introducing the H-Tested and Heavy Metal Tested badges, an initiative spearheaded by KL Rahul.
These badges indicate that the products have passed a stringent 3-step evaluation process, ensuring they are free of heavy metals and meet their nutritional claims, thereby offering peace of mind to the consumers. Moreover, the app introduces dynamic pricing, ensuring that customers always find the most competitive prices, along with an additional discount of 12% for first-time users.
But the HyugaLife app aims to be more than just a shopping platform. It aspires to be a trusted wellness companion, offering features like real-time nutritionist guidance.
HyugaLife plans to integrate ChatGPT-powered chat feature
The startup plans to integrate an AI ChatGPT-powered chat feature, providing personalized wellness recommendations and answering product-related queries, essentially serving as a knowledgeable friend in your pocket. 
Technologically, the app is built using React Native, allowing for a single codebase that operates smoothly on iOS and Android platforms.
Currently available on both the Play Store and the App Store, the HyugaLife app has been well-received, boasting impressive ratings of 4.6 and 4.9, respectively. 
KL Rahul's investment in HyugaLife
Earlier in June 2023, HyugaLife raised an undisclosed amount in funding from cricketer KL Rahul.
Founded by former Nykaa CFO Sachin Parikh, along with co-founders Anvi Shah (formerly associated with Unilever) and Neehar Modi (previously worked at Amazon), specializes in a wide array of health and wellness products, encompassing health supplements, nutritious foods, hair and skincare supplements, weight management solutions, sports nutrition, and women's health offerings, among various other options.
Also Read: