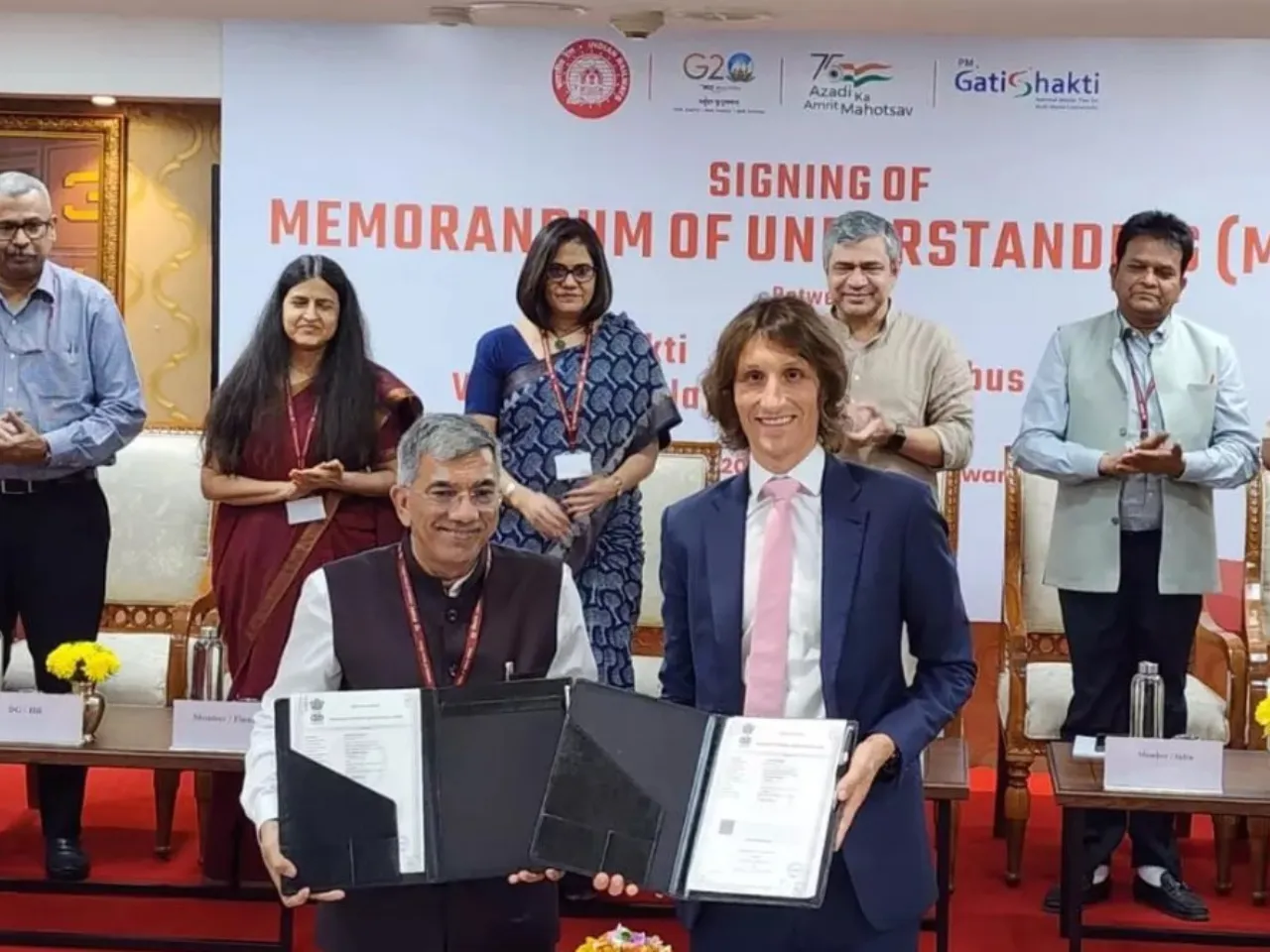 Aircraft maker Airbus has partnered with Vadodara's Gati Shakti Vishwavidyalaya (GSV) for the development of academic programs, faculty training, industry experience, scholarships, and international collaborations. 
Airbus said that it is is actively expanding its business activities in India, encompassing areas such as aircraft assembly, manufacturing, and design. 
Under the agreement, Airbus and GSV, a central university managed by the Indian Ministry of Railways, will work together in areas like research, education, and student training to enhance knowledge about the aerospace sector's science, technology, and management aspects, the company said in a statement.
Additionally, The partnership will allow to explore possibilities for collaborative research, international partnerships, and internship and job opportunities for GSV students.
This industry-academic partnership will enable co-development and co-delivery of sector-relevant skilling courses and programs for regular students and working professionals, joint research and industry experiences for faculty, internships and placements for students and scholarship programs.
Notably, This will create job opportunities for students as per the industry requirements. It is expected that 15000 students are likely to be placed in Airbus Indian operations.
Rémi Maillard, President and Managing Director, Airbus India and South Asia, said, "We subscribe to the Gati Shakti vision of seamless and efficient connectivity. We are committed to developing India as a global aviation hub and to further supporting the growth of the commercial aviation industry in the country. A core element of the aerospace ecosystem is talent development."
The Vice Chancellor of Gati Shakti Vishwavidyalaya, Prof. (Dr.) Manoj Choudhary, highlighted, "Being an industry-driven and innovation-driven university, focusing exclusively on the transportation and logistics sector, this partnership with Airbus will very significantly enhance the aerospace and aviation sector in India through creation of best-in-class talent and joint research programmes."
Also Read: