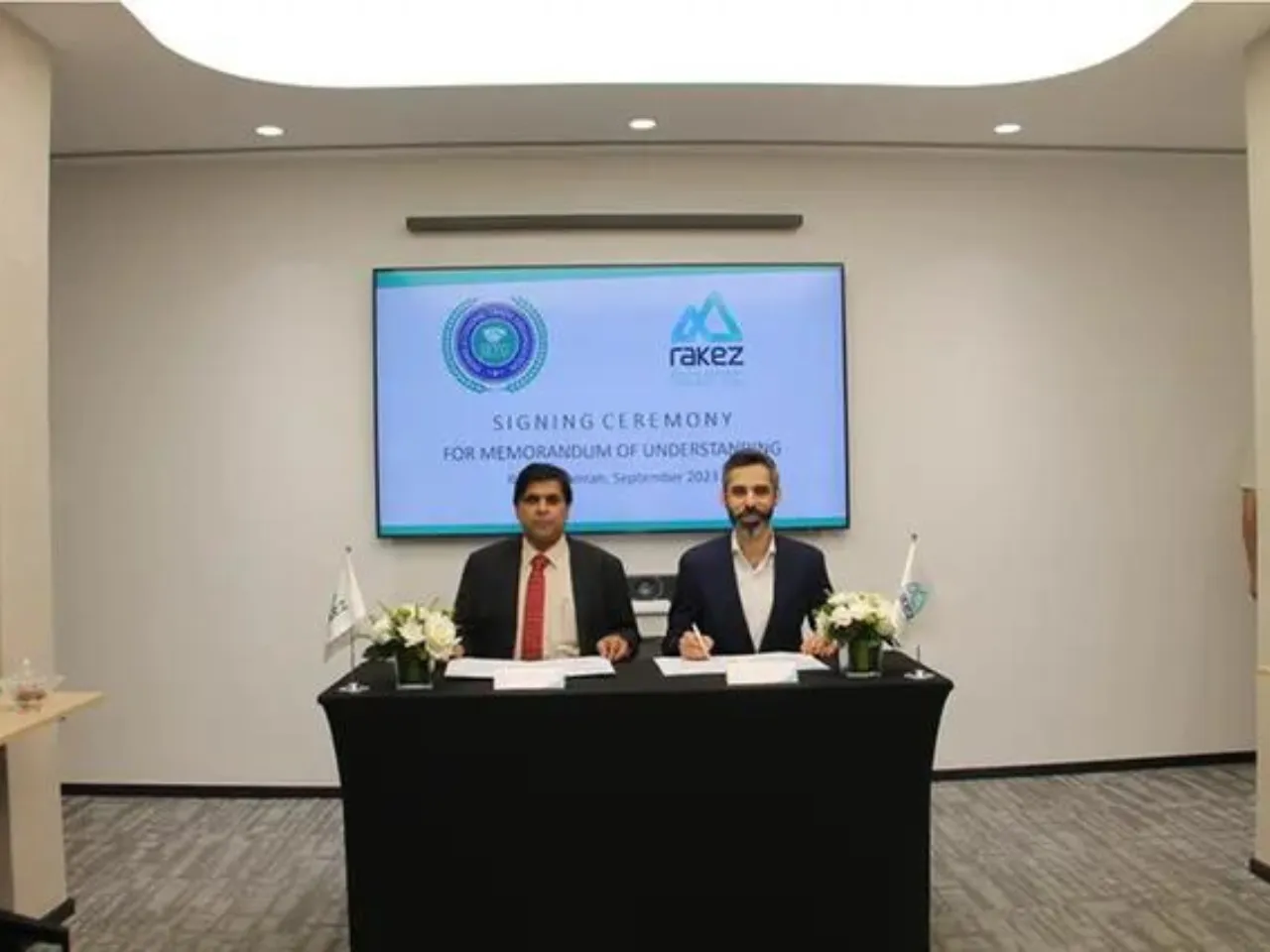 Ras Al Khaimah Economic Zone (RAKEZ) and the Indian Economic Trade Organisation (IETO) today signed an MoU to strengthen international trade and investment ties between the UAE and India, underlining their mutual commitment to business excellence. 
According to a press statement, The partnership focuses on several objectives, including the initiation of trade missions and investment forums to help Indian businesses understand RAKEZ offerings. 
The partnership will also enable customised business services for Indian companies that are tailored to their aspirations of expanding into the MENA region.
Furthermore, RAKEZ plans to make it easier for Indian companies to enter the UAE market by helping them understand and meet regulatory requirements and secure the necessary licenses. The MoU also includes provisions for networking and business matchmaking, allowing Indian firms to connect with local and international stakeholders within RAKEZ.
RAKEZ Group CEO Ramy Jallad, said, "Our ties with Indian business entities are vital in the strengthening of UAE-India relations which has been on the rise post the Comprehensive Economic Partnership Agreement (CEPA) of 2022. The latest MoU with IETO as well as our recent collaboration with the Indian Chamber of Food and Agriculture to boost bilateral agro-trade highlights our dedication to nurturing international business ties and enhancing trade avenues with key markets such as India."
IETO President Dr. Asif Iqbal said, "RAKEZ serves as an ideal framework that is built around facilitating business-friendly policies. It is an excellent hub for growing businesses across various scales, seeking simplified company formation processes in the UAE. It is exciting to witness a significant number of Indian enterprises making strides in RAKEZ, catering to both regional and global audiences."
Currently, RAKEZ is home to about 5,000 Indian businesses, including well-known companies such as Naturelle (a branch of the global consumer goods company Dabur India), Fabcon Industrial Services (a company specializing in making pressure vessels), Ashok Leyland (a global motor vehicle engines and auto parts producer), Royal Gulf Industries (a prominent company in lead acid battery recycling), Al Amir Food Industries (a worldwide manufacturer and exporter of spices), and Ace Cranes and Engineering (a firm focused on producing steel hangars and sheds), along with many other significant industry participants.
Also Read: