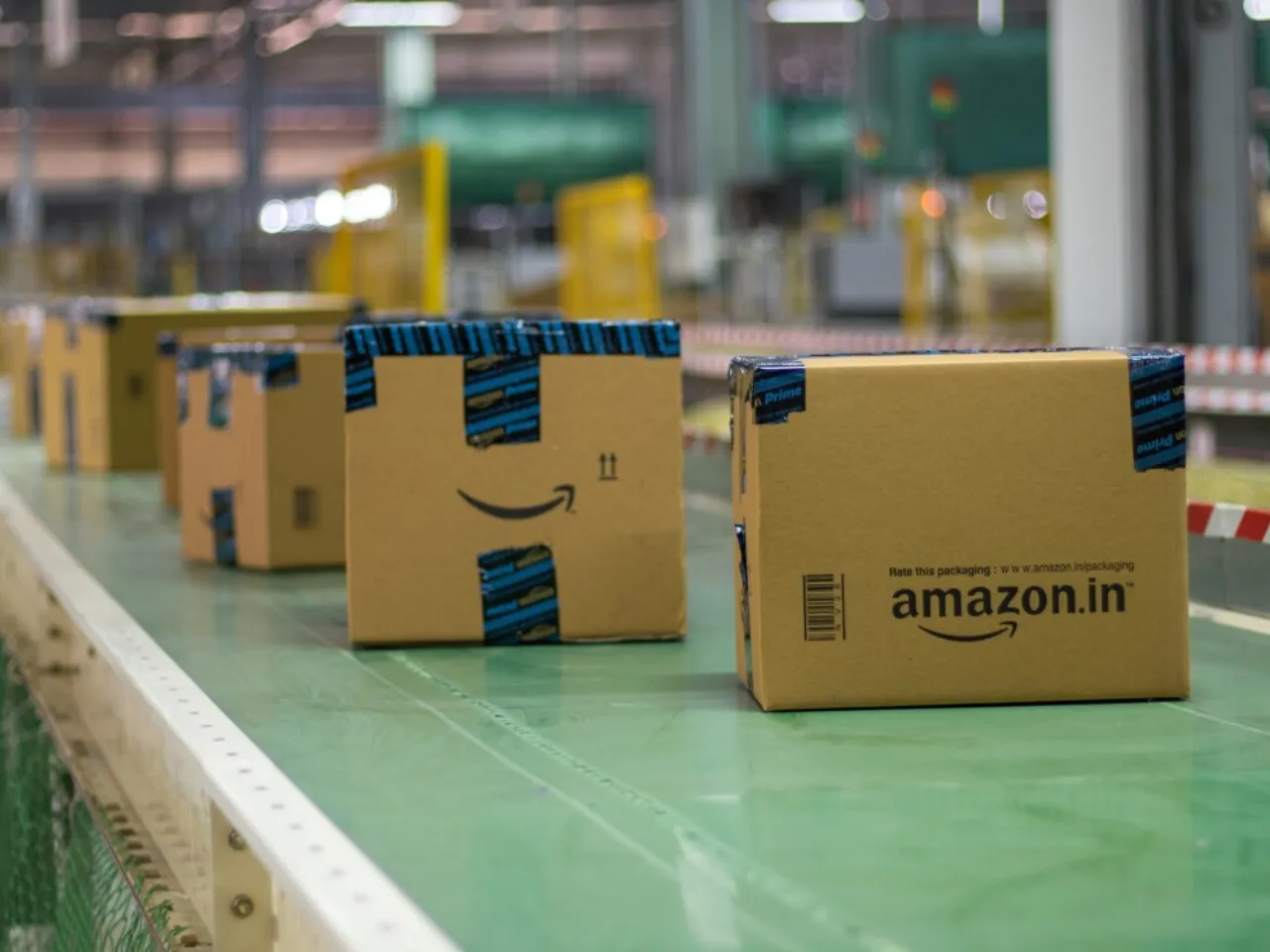 Ecommerce giant Amazon recently announced a series of initiatives with the aim of boosting India's digital economy and exports.
The company has signed an MoU with India Post for an integrated cross-border logistics solution to expand the ecommerce export opportunity to lakhs of micro, small and medium enterprises (MSMEs) across the country. 
Amazon said it is engaging with Indian Railways' Dedicated Freight Corridor Corporation of India (DFC) to enable its sellers to deliver faster to their customers across India. 
Amazon will introduce a generative AI-based personal digital assistant for sellers called 'Amazon सह-AI' and open its logistics and supply chain capabilities to direct-to-consumer (D2C) brands across India through multi-channel fulfilment capabilities, the company said in a release.
Amazon said the digital assistant will allow small businesses and D2C brands to manage their inventory and order fulfilment for all their Amazon and off-Amazon businesses in one place.
"We are excited about the growth and the long-term potential in the Indian market and the opportunity to serve millions of consumers and sellers in India. We had recently announced an incremental investment of $15 billion in India across all our businesses by 2030 and will continue to be a partner in India's growth in the 21st century", said Amit Agarwal, SVP of India & Emerging Markets, Amazon.
"I congratulate Amazon on SMBhav 2023. I am delighted to know about Amazon's commitment to digitizing 10 million MSMEs, enabling 2 million jobs, and driving $20 billion in e-commerce exports from India by 2025. For lakhs of small businesses across India, digitization can offer economic growth, broader customer reach, reduced marketing & distribution expenses, and access to foreign markets," said Union Minister Dr. Jitendra Singh.
Amazon is aiming to digitize 10 million MSMEs, enable $20 billion in cumulative exports and create 2 million direct and indirect jobs in India, according to Amazon's India country manager, Manish Tiwary.
Amazon said it will use India Post's extensive network and own technological and logistical resources to allow businesses to tap into global markets. 
Amazon Global Selling exporters can manage shipments, print labels and pay for shipping directly from their accounts. They can drop shipments at over 100 India Post Dak Niryat Kendras for international delivery. Department of Posts Secretary Vineet Pandey said this partnership with Amazon aims to empower small businesses and boost their contribution to India's exports.
Amazon Smbhav is an annual summit by Amazon where policymakers, industry leaders, startups, and Amazon executives discuss strategies for a digital India.
Also Read: