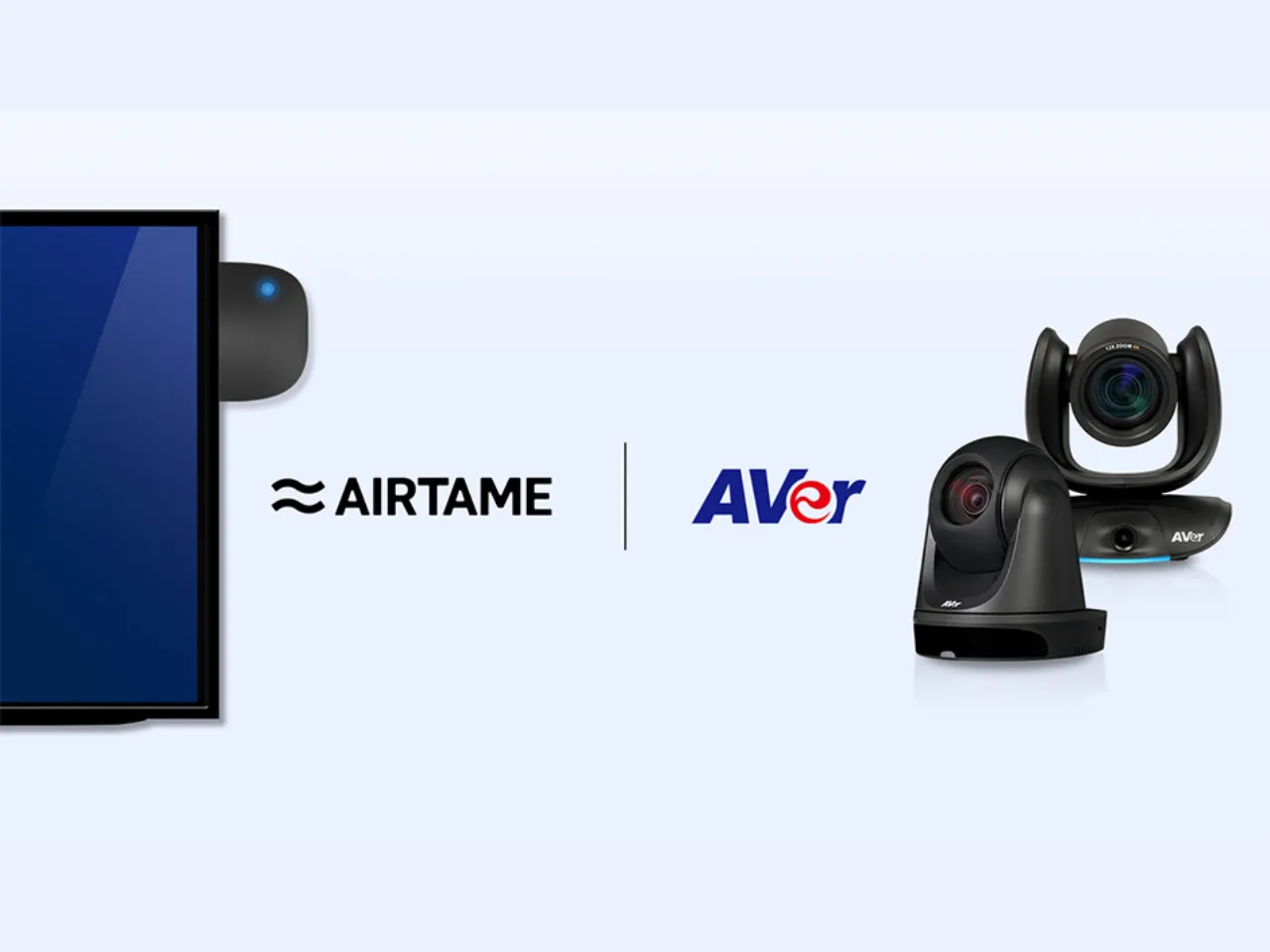 A video collaboration and education technology solutions company AVer Information Inc. has announced a strategic partnership with Airtame, a company creating hardware-enabled SaaS platforms, to facilitate seamless communication and enhance connectivit.
AVer said the collaboration is set to usher in a new era of flexible conferencing solutions, meeting the dynamic demands of contemporary work environments.
As part of the partnership, AVer will integrate Airtame's Hybrid Conferencing Solution in its cameras and video bar solutions and will offer innovation and reliability, catering to various meeting spaces and fostering seamless hybrid meeting experiences without geographical constraints.
What is the Purpose of the Partnership?
According to the company, The partnership will create a harmonious synergy between Airtame's Hybrid Conferencing Solution and AVer's flagship products, including industry-leading conferencing cameras and all-in-one conferencing systems. 
David Kuo, Director at AVer, said, "Our collaboration brings together AVer's bleeding-edge hardware with Airtame's revolutionary hybrid communication platform. The combination of these two market-leading products creates an unbeatable synergy, offering exceptional innovation and reliability."
The partnership aims to expand versatility, providing end-users and integrators with a rich array of options to meet diverse needs, including plans to integrate AVer's PTC310UV2 AI Auto Tracking Camera in the near future.
Jonas Gyalokay, Co-Founder of Airtame, said, "Our integration with AVer simplifies the attainment of scalable conferencing solutions that cater to today's ever-evolving communication demands. Airtame is dedicated to offering adaptable and future-proof solutions that enable seamless interactions between in-person and remote participants. This collaboration with AVer ensures the effortless integration of our Hybrid Conferencing Solution with their top-tier cameras, facilitating a truly transformative conferencing experience."
Also Read: