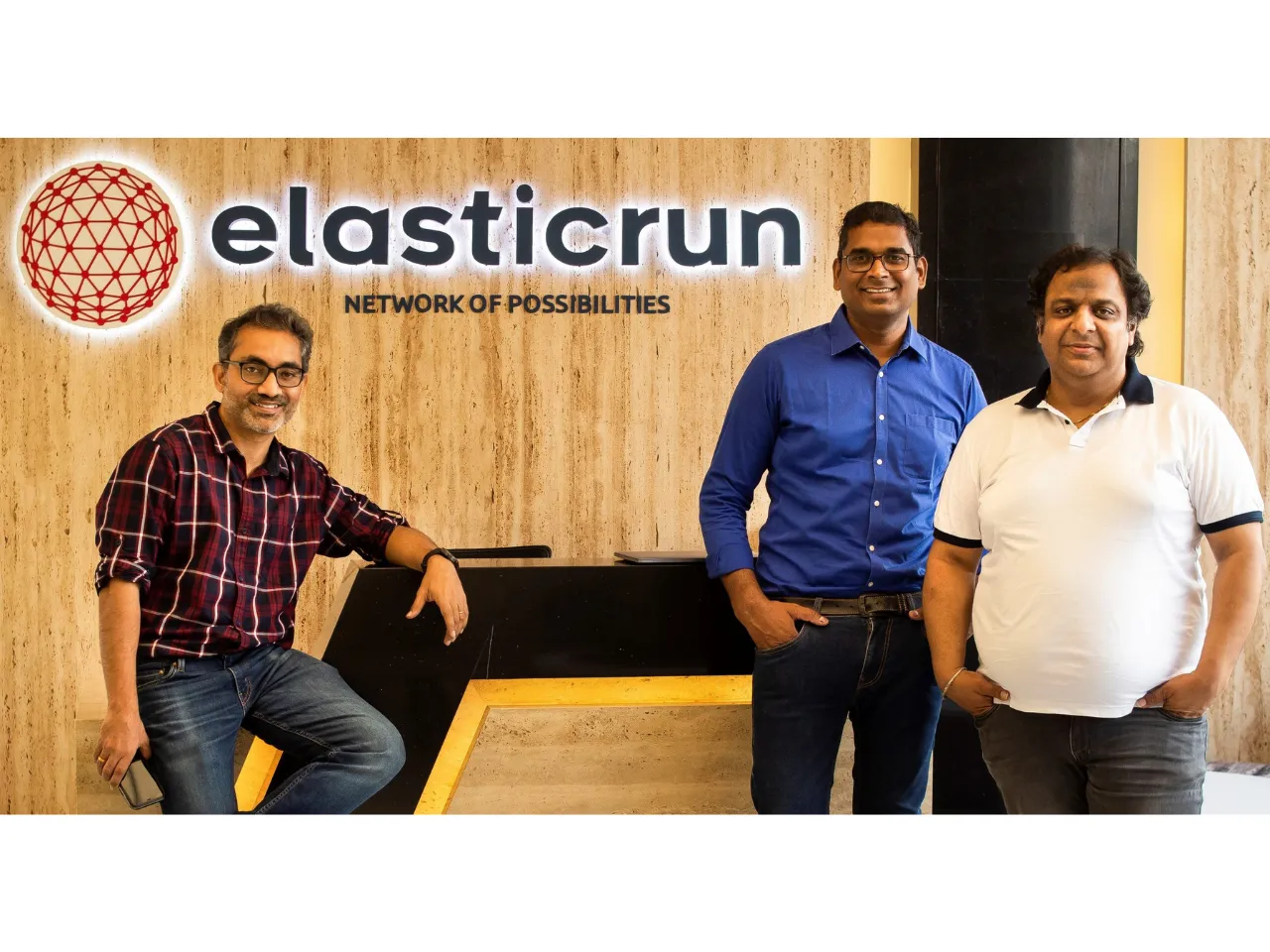 Pune-based business-to-business e-commerce solutions provider ElasticRun reported a significant increase in its losses for the financial year 2023.
The company, which is now a unicorn, saw its net losses nearly double, reaching Rs 618.82 crore, a 72.57% increase from the previous year's loss of Rs 358.59 crore. 
Despite this, ElasticRun's revenue from operations grew by 24.71% to Rs 4,754.86 crore, up from Rs 3,812.65 crore in FY22.
What are the revenue sources for ElasticRun?
ElasticRun operates as a tech platform, primarily serving rural areas by linking Fast Moving Consumer Goods (FMCG) companies with local Kirana stores.
Most of its revenue, accounting for 92% of its Gross Merchandise Value (GMV), comes from selling products it procures from FMCG brands. In FY23, the company generated Rs 4,383.39 crore through product sales and Rs 368.34 crore through service sales. Additionally, ElasticRun provides logistics and warehousing services.
What about the expenditure?
The company's total expenditure surged by 30.65% to Rs 5,469.91 crore. This increase was driven by higher employee benefit expenses, which rose by 71.99% to Rs 345.26 crore, and finance costs, which more than doubled to Rs 8.08 crore.
ElasticRun also witnessed a significant decrease in cash & cash equivalents, dropping by 91.33% to Rs 101.45 crore. Notably, the startup wrote off its investment in Etyacol Technologies, which operates CashKumar, a peer-to-peer lending NBFC.
ElasticRun's unicorn round
Before FY23, ElasticRun raised $330 million in a funding round led by SoftBank Vision Fund 2 and Goldman Sachs Asset Management at a unicorn valuation.
To date, the startup has raised a total of $461 million and was last valued at $1.5 billion in February 2022. Its investors include notable names like Prosus Ventures, Kalaari Capital, and Abu Dhabi's Chimera Investment.
What are the future plans?
Looking forward, ElasticRun plans to expand into private-label products in the FMCG space, aiming for higher margins.
The startup competes with other major players like Udaan, DealShare, and JioMart. Despite the increased losses, ElasticRun's growth in revenue and expansion plans indicate a strategic focus on scaling its operations and exploring new market opportunities.
The current landscape of the B2B e-commerce market in India
The B2B e-commerce industry in India, where ElasticRun operates, is poised for significant growth. Projections suggest that by 2027, the gross merchandise volume on Indian B2B marketplaces and e-commerce platforms could reach $125 billion, a substantial increase from $20 billion in 2022.
The growth trajectory presents a promising landscape for companies like ElasticRun, which are innovating in the distribution and delivery of FMCG products, especially in rural areas.
ElasticRun's model of connecting FMCG companies with Kirana stores in rural regions is particularly relevant in this burgeoning market. As the industry evolves, the company's focus on expanding into private-label products could further enhance its competitiveness and profitability.
The strategic move, coupled with the company's robust technology platform and logistics network, positions ElasticRun well to capitalize on the growing opportunities in the Indian B2B e-commerce sector.