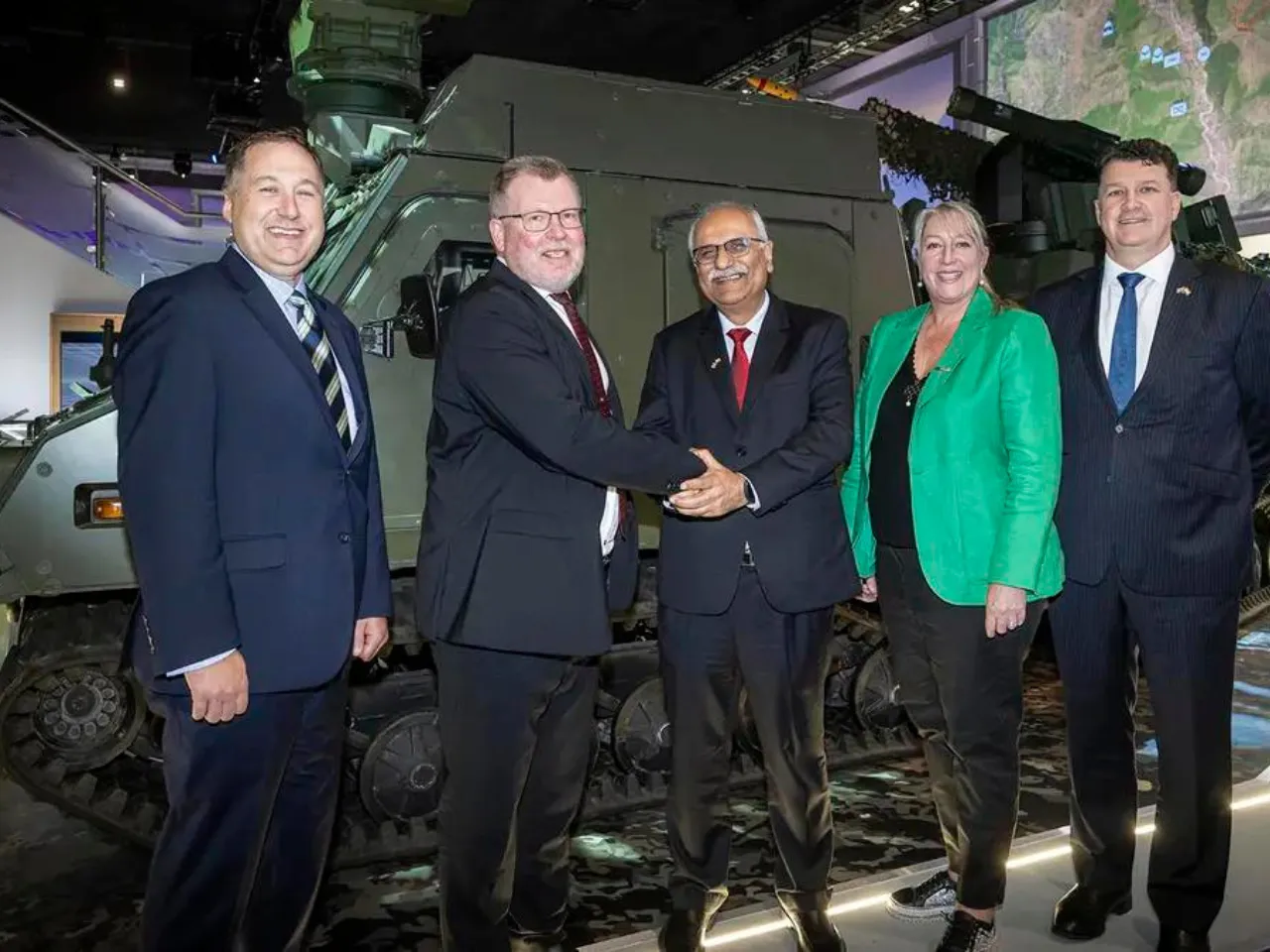 UK-based BAE Systems has partnered with Larsen & Toubro to launch a globally recognized all-terrain vehicle, the BvS10, in the Indian market. 
According to the company's statement, the partnership is cemented with a licensing and manufacturing agreement, aiming to cater to the needs of the Indian Armed Forces through the Articulated All-Terrain Vehicle (AATV) program.
As part of the partnership, L&T will manage the operations in the Indian market. The partnership also enables has fostered the creation of a new variant of the vehicle, dubbed the BvS10-Sindhu, tailored to meet the specific demands of the Indian Armed Forces. This initiative is set to operate from L&T's Armoured Systems Complex, promising integrated logistic support, for the company.
"Our BvS10 all-terrain vehicle will demonstrate the critical capabilities the Indian Army needs when it participates in the trials later this month. Unsurpassed mobility, flexibility and the ability to work in extreme climatic conditions are at the core of the BvS10 design," said Tommy Gustafsson-Rask, managing director of BAE Systems Hägglunds. "Our teaming with Larsen & Toubro gives us the opportunity to expand into the Indo-Pacific market."
Larsen & Toubro sees this opportunity as an impetus for L&T's Armoured Systems business to build on the aegis of a strong manufacturing and design base coupled with the experience of BAE Systems. "L&T and BAE Systems' tie-up synergizes our strengths to provide a solution to meet the expectations of the Indian Army," said Mr. Arun Ramchandani, Executive Vice President & Head of L&T Defence. "The BvS10-Sindhu is the ideal vehicle for the extremely challenging terrain and climatic conditions in which it is proposed to be deployed."
The company said the BvS10 vehicle offers a range of configurations to suit various missions, including personnel transport, command and control, and ambulance service, among others. Its adaptability extends to different terrains, showcasing amphibious features that facilitate operations in flooded areas or coastal waters, it added.
Currently, the vehicle serves in several countries, including Austria, France, and the UK, and has recently secured an order from the German Army. BAE Systems is a UK-based company operating in the defence, aerospace, and security sectors.
Also Read: