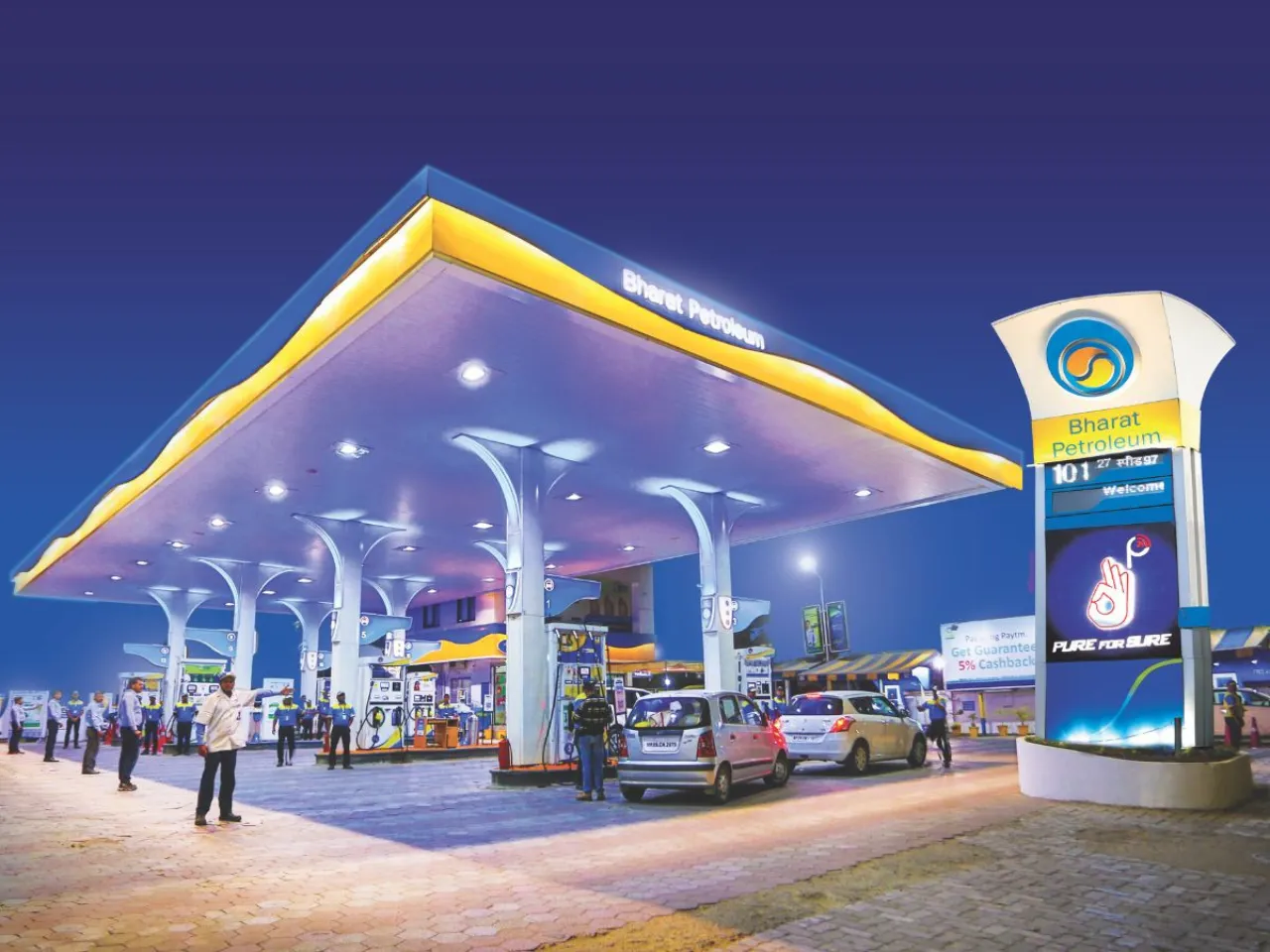 Bharat Petroleum Corporation Limited (BPCL) today said it has planned a capex outlay of around Rs 1.5 lakh crore or $18 billion in the next five years towards 'Project Aspire'.
With Project Aspire, The company aims to focus on strengthening its gas, non-fuel retailing, petrochemicals, and digital ventures and green energy businesses
"We believe this will enable BPCL to create long-term value for its stakeholders while preserving the planet for future generations", said G. Krishnakumar, Chairman & MD, BPCL, during the company's 70th Annual General Meeting.
Krishnakumar said, "We have consciously taken deliberate steps in reassessing and re-prioritizing our focus areas in light of the latest industry trends and governmental policies. Introducing 'Project Aspire' - our new strategy that is built on eight pivotal pillars. These pillars are clubbed under two main themes: 'Nurturing the Core' and 'Future Big Bets'. 'Nurturing the Core' has three foundational pillars: Refining, Marketing and Upstream. 'Future Big Bets' is anchored on five key areas: Gas, Non-fuel Retailing, Petrochemicals, Green Energy Businesses, and Digital Ventures. This aspiration is our roadmap to the future, and together, we will journey through this transformative era."
Recently, BPCL approved the Rs 49,000 crore Ethylene Cracker project at Bina, its largest single investment ever. As part of this, Krishnakumar said Bina Refinery capacity will be expanded from 7.8 MMTPA currently to 11 MMTPA to help secure BPCL's markets in North and Central India.
"With an aim to expand BPCL's infrastructure network, BPCL will be setting up POL (Petroleum Oil & Lubricants) & LOBS (Lube Oil Base Stock) installations along with receipt pipelines at Rasayani, with investments of approximately Rs 2,753 crore. This is expected to debottleneck the evacuation of products from Mumbai Refinery and ensure seamless supplies, particularly to the Northern markets", Krishnakumar added. BPCL is also diligently expanding its CGD networks across 25 Geographical Areas covering 62 districts in the country.
BPCL aims to achieve net-zero emissions by 2040 for both Scope 1 & Scope 2 emissions and has drawn a net-zero roadmap that encompasses the Green Energy Businesses, Carbon Capture, Utilization, and Storage (CCUS), efficiency improvement, and offset procurements.
Also Read: