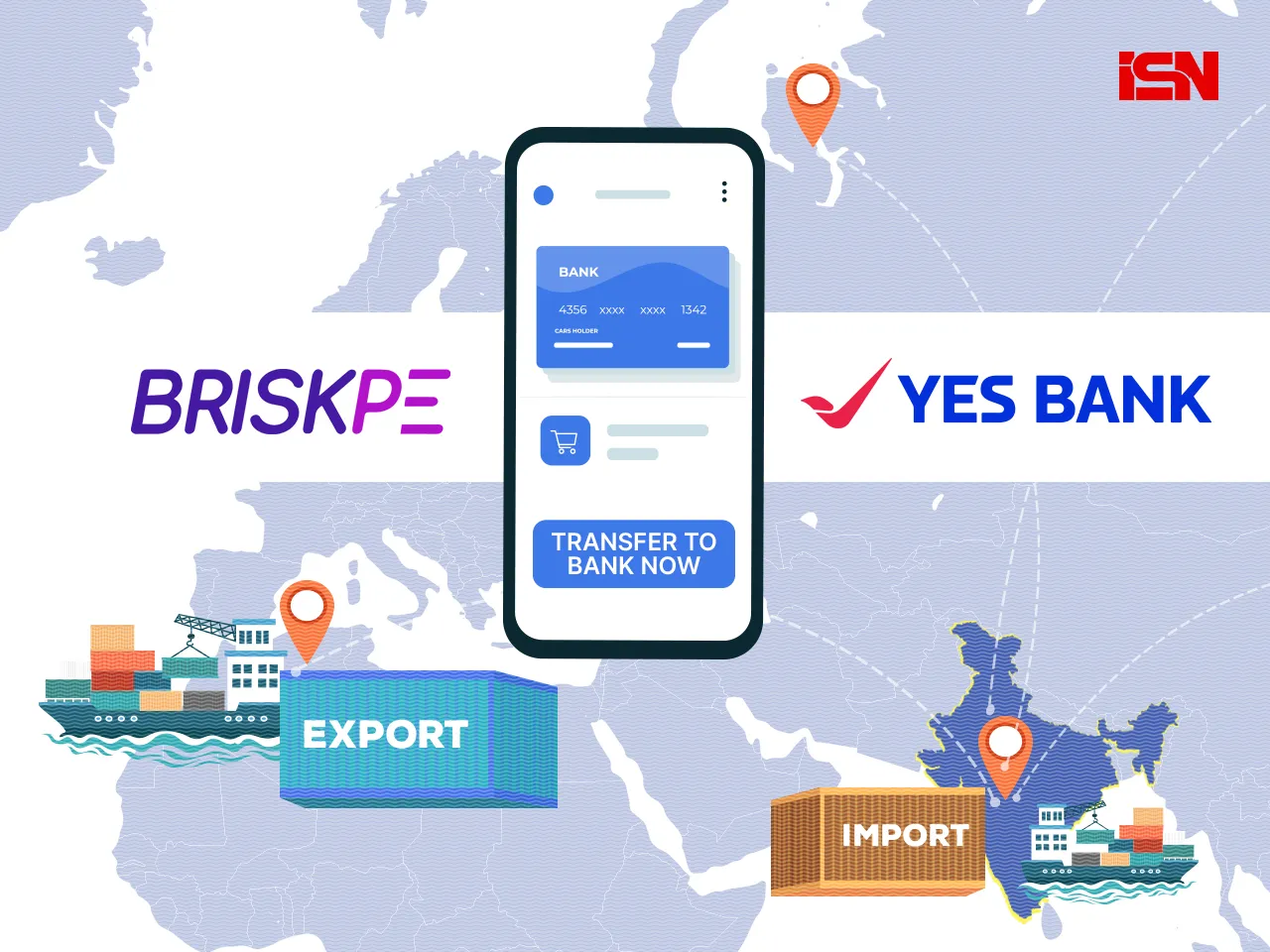 Mumbai-based fintech startup BriskPe specialising in cross-border payments, has partnered with private sector bank Yes Bank to launch BriskPe A2A, a new set of tools aimed at assisting both exporters and importers.
BriskPe to facilitate easy process to receive payments from foreign countries
BriskPe said the partnership facilitates an easy process for BriskPe's clients to receive payments in more than 36 different foreign currencies from over 180 countries. The funds can then be efficiently converted into Indian Rupees (INR) and settled directly into their local bank accounts in India within a single business day, the startup said.
The partnership heralds a progressive phase in international payments, offering a streamlined and effective platform for Indian exporters to adeptly handle the intricacies of global trade, thereby enhancing their standing on the world stage," the startup added.
What BriskPe offers?
Founded in 2023 by Sanjay Tripathy, Indunath Chaudhary, and Nilesh Pathak, BriskPe aims to revolutionise global payments for SMBs. The fintech startup delivers comprehensive solutions that ensure cost-efficiency, speed, accessibility, enhanced payment tracking, and uncompromising bank-grade compliance.
BriskPe, which has a subsidiary, BriskPe Technologies Inc., in Vancouver, British Columbia, Canada, operates in accordance with the guidelines set by the Reserve Bank of India's OPGSP. The startup aims to transform the payment processes for small and medium enterprises. 
Statements:
Ajay Rajan, Country Head of Digital and Transaction Banking at Yes Bank, said, "The product built through the collaboration between YES BANK and BriskPe is a testament to the Bank's commitment to innovation and fostering export growth. Based on YES BANK's OPGSP Export APIs, the product is set to redefine the landscape of international trade with features like real-time transaction processing and instant eFIRA generation. Through this, the bank also aims to contribute and strongly align with the government's aim of boosting the MSME sector and transforming India into a Global export powerhouse."
Sanjay Tripathy, Co-founder & CEO of BriskPe, said, "BriskPe is at the forefront of driving transformative change in the cross-border payments landscape, reimagining how Indian MSMEs engage in global trade. Our suite of solutions goes beyond merely enhancing efficiency; it aims to empower Indian businesses to thrive on the international stage. Our collaboration with YES BANK, coupled with their digital banking capabilities, will play a pivotal role in achieving our mission of propelling India's export expansion by offering cost-effective and top-tier payment solutions."
Also Read: