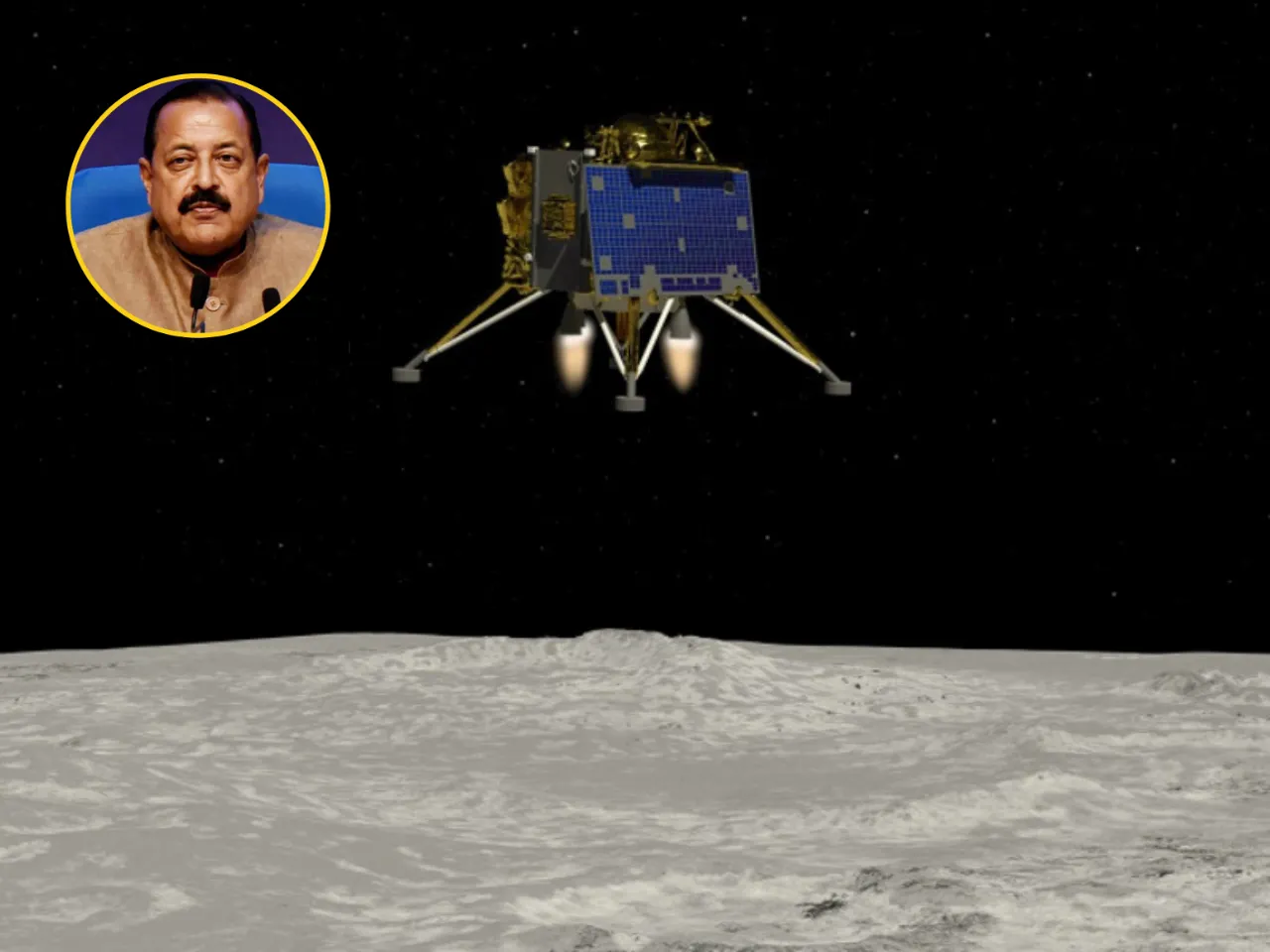 As Chandrayaan-3 mission achieved another historic feat when the "Vikram" lander module of the spacecraft, carrying the Pragyan rover, successfully detached itself from the propulsion module in its onward lunar journey, Union Minister of State Science & Technology; MoS PMO, Personnel, Public Grievances, Pensions, Atomic Energy and Space, Dr Jitendra Singh today said, the exclusive findings and inputs of Chandrayaan-3 will benefit the entire World Community.
He further said even though the USA and the then USSR had started their Space journey long before India and America also landed a human being on the surface of the Moon in 1969, it was nevertheless Chandrayaan that brought home the pictures of water on the surface of Moon and startled the entire world including the Americans.
" We always heard imaginary fiction and asked ourselves whether there were any people living on the Moon, but for the first time, Chandrayaan's findings prompted the world community to find scientific answers to these mysteries, he said.
Notably, India will now be the fourth country in the world to achieve this feat after the United States, Russia, and China, but India will be the only country in the world to land on the lunar South Pole, Dr Jitendra said.
He also said that the mission is designed in such a way that there will be a safe landing of Chandrayaan-3 on 23rd August 2023, between 5.30 to 6.00 PM. 
Dr Jitendra Singh told the media persons that Chandrayaan-3 is a follow-on mission of Chandrayaan-2 and is aimed to demonstrate India's capability in soft landing and roving on the surface of the Moon or the Lunar surface. The complex mission profile, he said, required for the Spacecraft to enter the Moon's orbit has been executed very precisely. After the successful landing of Chandrayaan-3 on the surface of the Moon, the rover, which has six wheels, will come out and is expected to work for 14 days on the Moon. With the support of multiple cameras on the rover, we will be able to receive images, he said.
Elaborating further, Dr Jitendra Singh said the primary objectives of the Chandrayaan-3 mission are threefold, a) to demonstrate a Safe and Soft Landing on Lunar Surface, b) to demonstrate Rover roving on the moon, and c) to conduct in-situ scientific experiments.
Also Read: