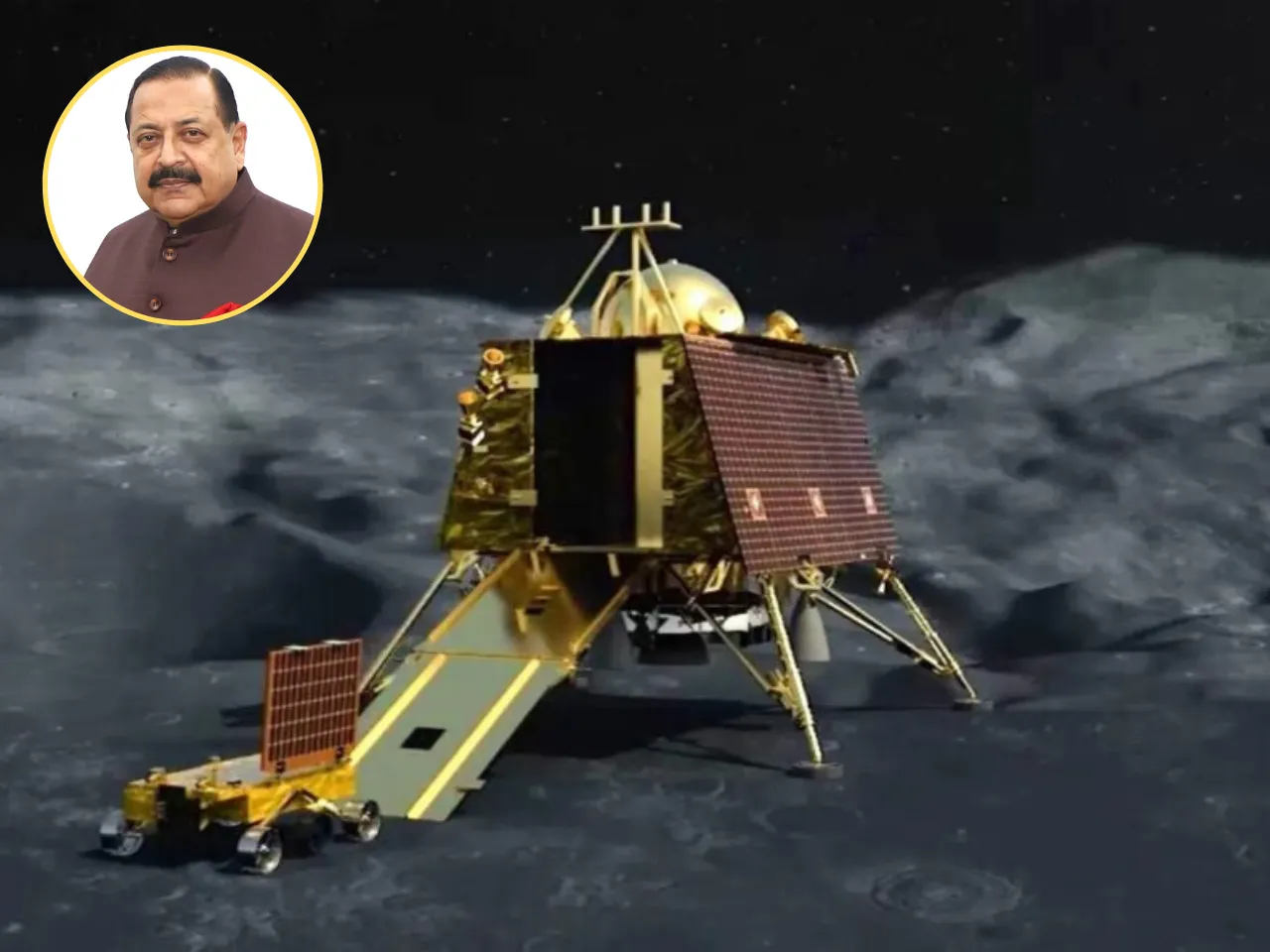 Union Minister of State (Independent Charge) Science & Technology Dr Jitendra Singh today said that ISRO's Chandrayaan-3 mission is attracting wider international collaborations for India.
The Minister made this statement after meeting with a Mauritius delegation in Delhi led by IT Minister Darsanand Balgobin to discuss the proposed joint India-Mauritius satellite project.
According to a press statement, India and Mauritius have agreed to utilize ISRO's ground station in Mauritius to offer support to third-party missions. 
"By signing up the Artemis Accords during the landmark visit of Prime Minister Shri Narendra Modi to the United States, India has demonstrated its capability to collaborate in the Space sector with other nations of the world as an equal partner, said Dr Jitendra Singh.
The development comes almost a week after Mr Balgobin visited ISRO facilities in Bengaluru on August 17, 2023, where ISRO presented technical details and application potentials of the proposed India – Mauritius joint satellite to the Minister.
The two ministers agreed on expanding the scope of ISRO's Ground Station set up in Mauritius to include third-party missions, including the European Space Agency, and an amendment to the existing MoU is planned to be signed to facilitate such collaboration, the statement said.
Mauritius has hosted ISRO's ground station for tracking satellite and launch vehicles for more than 3 decades, and currently, this ground station is continuously manned with two antennas (of 11 m diameter) operated in Mauritius.
Dr Jitendra Singh said, "India has supported Mauritius by establishing a remote sensing centre in 1999 and also by providing satellite data pertaining to Mauritius territory and officials from Mauritius have benefited from the training courses offered by Indian institutes on space technology applications."
The two also discussed areas like space cooperation through (i) sharing of earth observation satellite data; (ii) Developing an 'India-Mauritius space portal' with satellite data, geospatial layers and value-added services pertaining to Mauritius; (iii) Initiating discussion for space industry level collaboration.
Also Read: