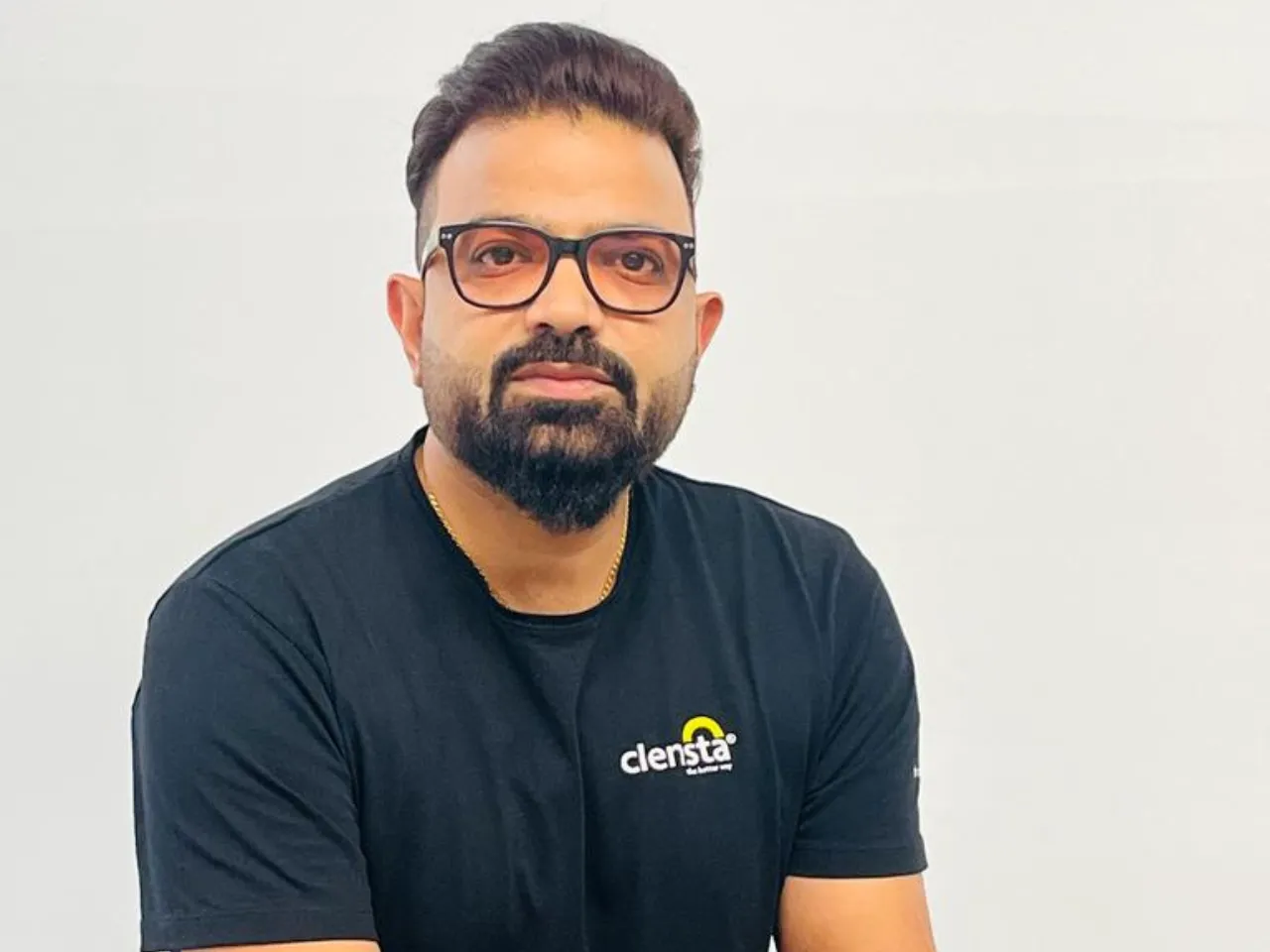 Gurugram-based personal care brand Clensta today announced the appointment of Ashish Mishra as its Co-founder and Chief Business Officer (CBO), who will help the founder, Puneet Gupta, scale the brand's growth. 
The development comes after the personal care brand onboarded Parineeti Chopra as an investor and brand ambassador. The startup is also backed by notable investors like the Royal Family of UAE, EXIM bank and various other angel platforms.
Why Clensta onboarded Ashish Mishra?
Prior to joining Clensta, Ashish headed the General Trade, Modern Trade, HORECA, Institutional, International and alternate and Salons business at Mamaearth (Honasa Consumer Limited). Apart from Mamaearth, He has also been associated with market-leading institutions such as Reliance, Tata Group, VLCC, and Russian Medicom.
Clensta said Ashish will head the retail and online sales channels, along with playing a significant role in driving the growth of the International, Institutional, and Alternate channels thereby enhancing the brand's reach and presence across markets. 
"I am excited to be given this opportunity to work closely with Puneet and his talented team. IIT Delhi-backed Clensta has already disrupted the personal care space with its customer-centric approach and innovative offerings, and I am confident that together, we will scale this brand to greater heights in the years to come." said Ashish Mishra, Co-Founder and Chief Business Officer, Clensta.
What does Clensta do?
Founded in 2016 by Puneet Gupta, Clensta creates clean, effective, and sustainable personal care solutions that improve consumer well-being while diminishing their carbon footprint. The brand sells a variety of products, including wellness, haircare, skincare, eye care, lip care, and body care.
Clensta, which plans to expand its offline presence into 50+ cities, products are currently available on Amazon, Nykaa, and Flipkart, along with 20 other marketplaces as well as 5000 GT/MT touchpoints across India.
"We are thrilled to have Ashish on board, who will add tremendous value to Clensta with his experience as an industry leader for almost 20 years. His rich experience and proven track record of scaling D2C businesses make him an invaluable addition to our team. More than anything, he shares Clensta's vision to disrupt the personal care landscape in India and across the world through our range of effective, unique and affordable products. Clensta has so far worked on owning the product value chain and with Ashish on board, we are looking at a hockey stick growth by owning the distribution value chain," said Puneet Gupta.
Also Read: