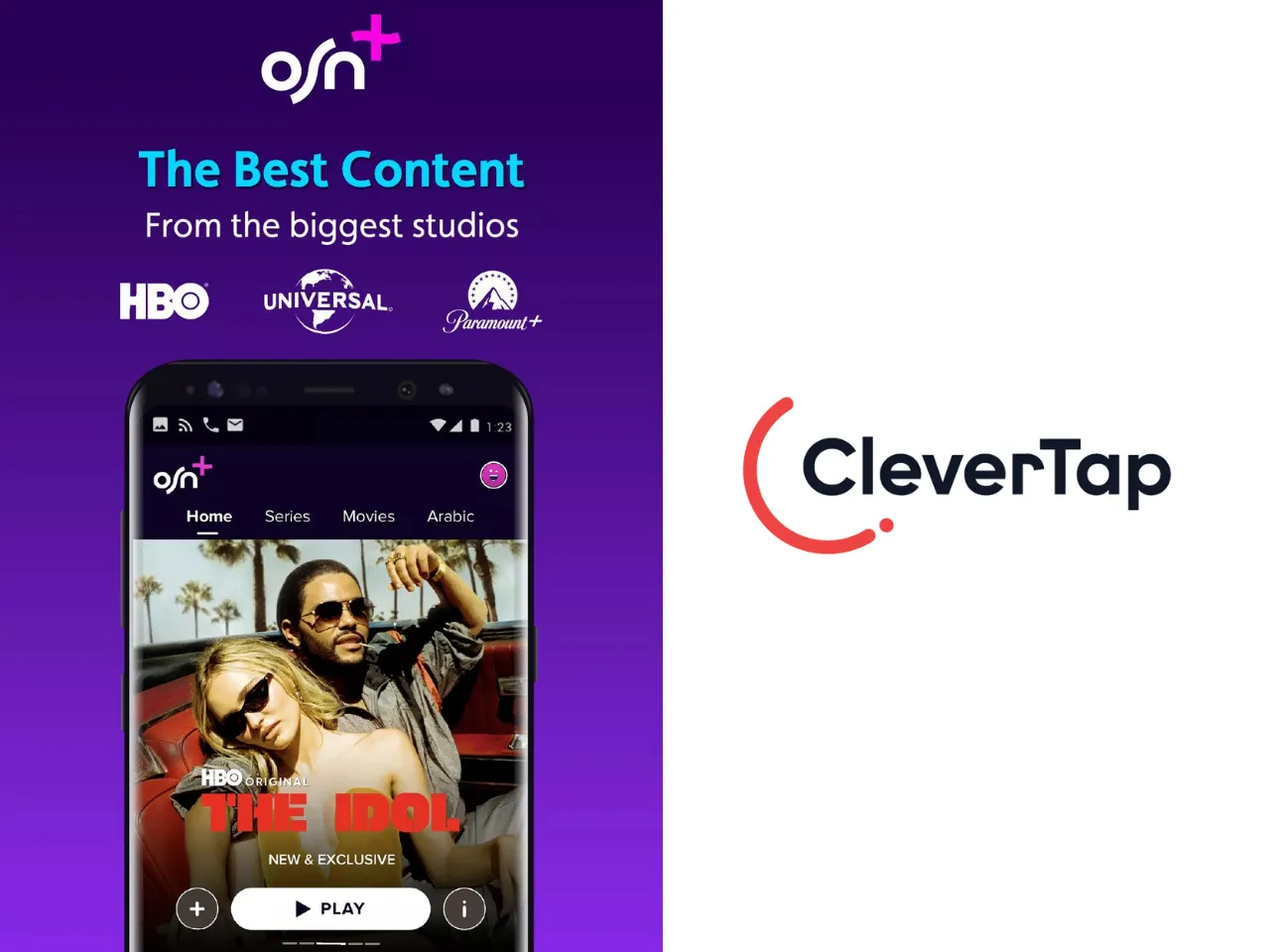 All-in-one engagement platform CleverTap has partnered with premium streaming service OSN+.
According to the company's statement, OSN+ will leverage CleverTap's all-in-one platform to deliver hyper-personalized communication across all touchpoints to its customers.
Ishan Singh, Director of Engagement and Retention Marketing at OSN+, said, "We believe in a customer-first approach and are confident that with CleverTap, we will be able to enhance our overall user experience. CleverTap's remarkable expertise within the OTT space means they are well-versed with the unique challenges and opportunities the industry presents.
Singh emphasized the importance of content and personalization in attracting and keeping audiences. By utilizing CleverTap's advanced technology and holistic solution, the company aims to offer highly customized content and unparalleled value to their customers, Ishan said.
Samer Saad, the Regional Sales Director for the META region at CleverTap, emphasized that CleverTap's AI-powered segmentation will help OSN+ group users effectively and understand their content preferences, streamlining their marketing efforts and focusing on high-value customers. 
What does CleverTap offer?
CleverTap is a comprehensive engagement platform that assists brands in enhancing customer lifetime value through personalized experiences, helping retain valuable customers.
The platform allows businesses to craft individualized customer journeys, encompassing their entire lifecycle. It offers real-time analytics and utilizes AI to facilitate quick and intelligent decisions.
CleverTap integrates experiences from various touchpoints, ushering in a new phase of customer engagement. 
The company has over 2000 customers, including Electronic Arts, TiltingPoint, Gamebasics, Big Fish, MobilityWare, TED, English Premier League, TD Bank, Carousell, AirAsia, Papa John's, and Tesco. It is backed by prominent investors, including Peak XV Partners, Tiger Global, Accel, CDPQ, and 360 One.
Also Read: