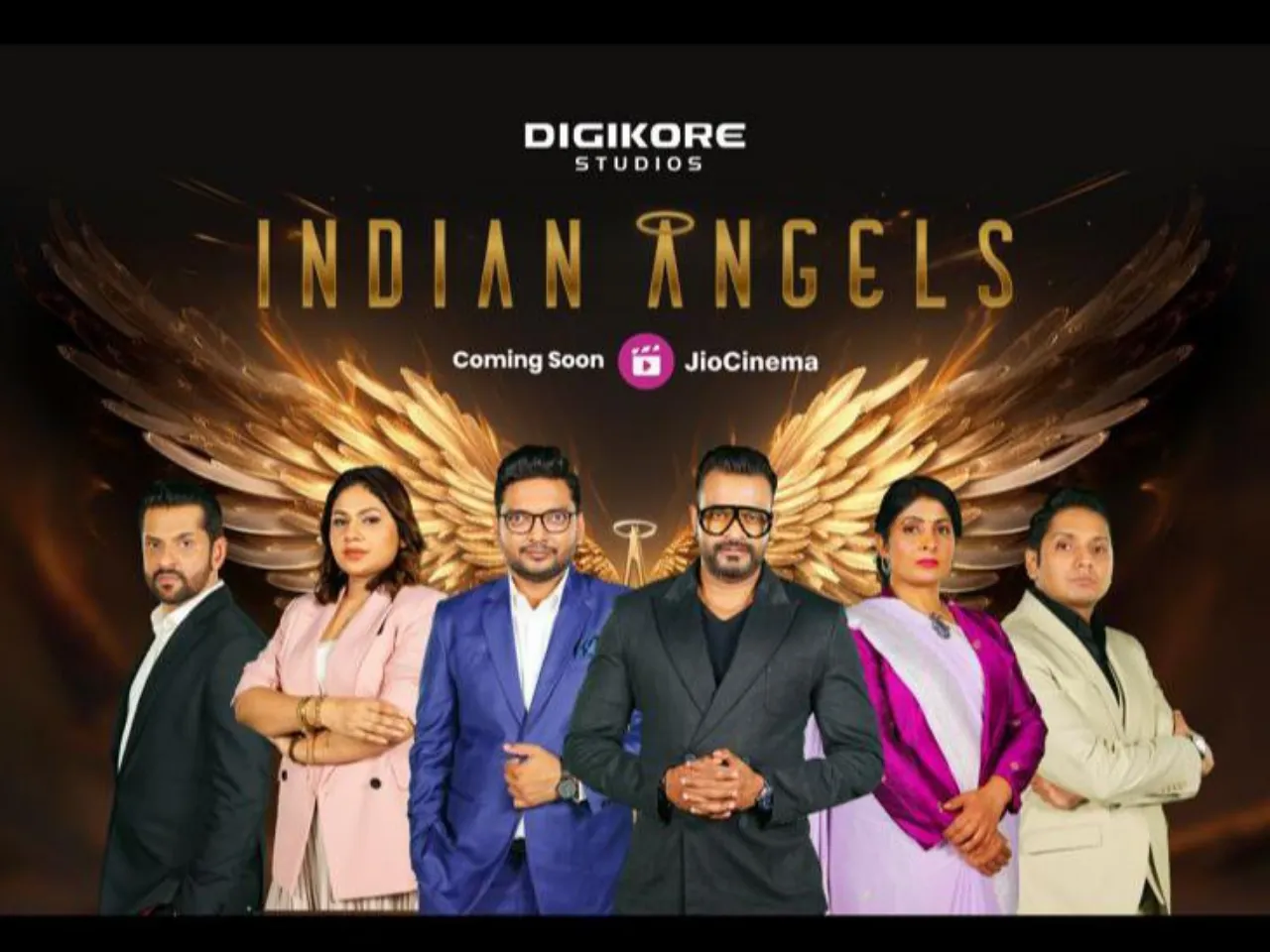 Pune-based Digikore Studios today announced the launch of "Indian Angels," which it claims to be the world's first angel investment show. Digikore said the show will be streamed on Mukesh Ambani's OTT platform JioCinema.
What will the Indian Angels offer?
Indian Angels will not only offer angel investors the opportunity to support emerging startups but will also extend a rare invitation to viewers to become investors themselves.
The show boasts a panel of angel investors, including Ankit Agarwal, Founder and CEO of InsuranceDekho; Shreedha Singh, Co-founder of T.A.C – The Ayurveda Co.; Kunal Kishore, Founder and director of Value 360; Ajinkya Firodia, Managing Director of Kinetic Engineering Ltd.; Rikant Pittie, COO & Co-Founder of EaseMyTrip and Aparna Thygarajan, Co-Founder & Chief Product Officer of Shobitam.
Abhishek More, Founder and CEO, Digikore Studios said, "At Digikore Studios, we are exceptionally proud to be part of this pioneering venture. 'Indian Angels' embodies the essence of innovation and the boundless possibilities of OTT platforms. It transcends mere entertainment; it signifies a movement that promises to reshape our understanding of investment."
What JioCinema said?
"We are thrilled to introduce 'Indian Angels' to the world—a transformative show that transcends traditional entertainment. This innovative endeavor places investment opportunities at the forefront of your screens, democratizing angel investing for all. Prepare to be inspired, educated, and empowered as you witness the dawn of a new era in business entertainment," a JioCinema spokesperson said in a statement.
Digikore said the inaugural episode will be released in late October, followed by the unveiling of two episodes every week on the JioCinema platform. 
Making angel investment accessible to the general public
According to Digikore Studios, "Indian Angels" aims to democratize startup investing, making it more approachable for the general public.
It will enable people who have been interested in startup investments but felt deterred due to limited knowledge or the absence of a structured platform. Notably, It offers an opportunity for viewers to understand the intricacies of investing, similar to seasoned investors.
Also Read: