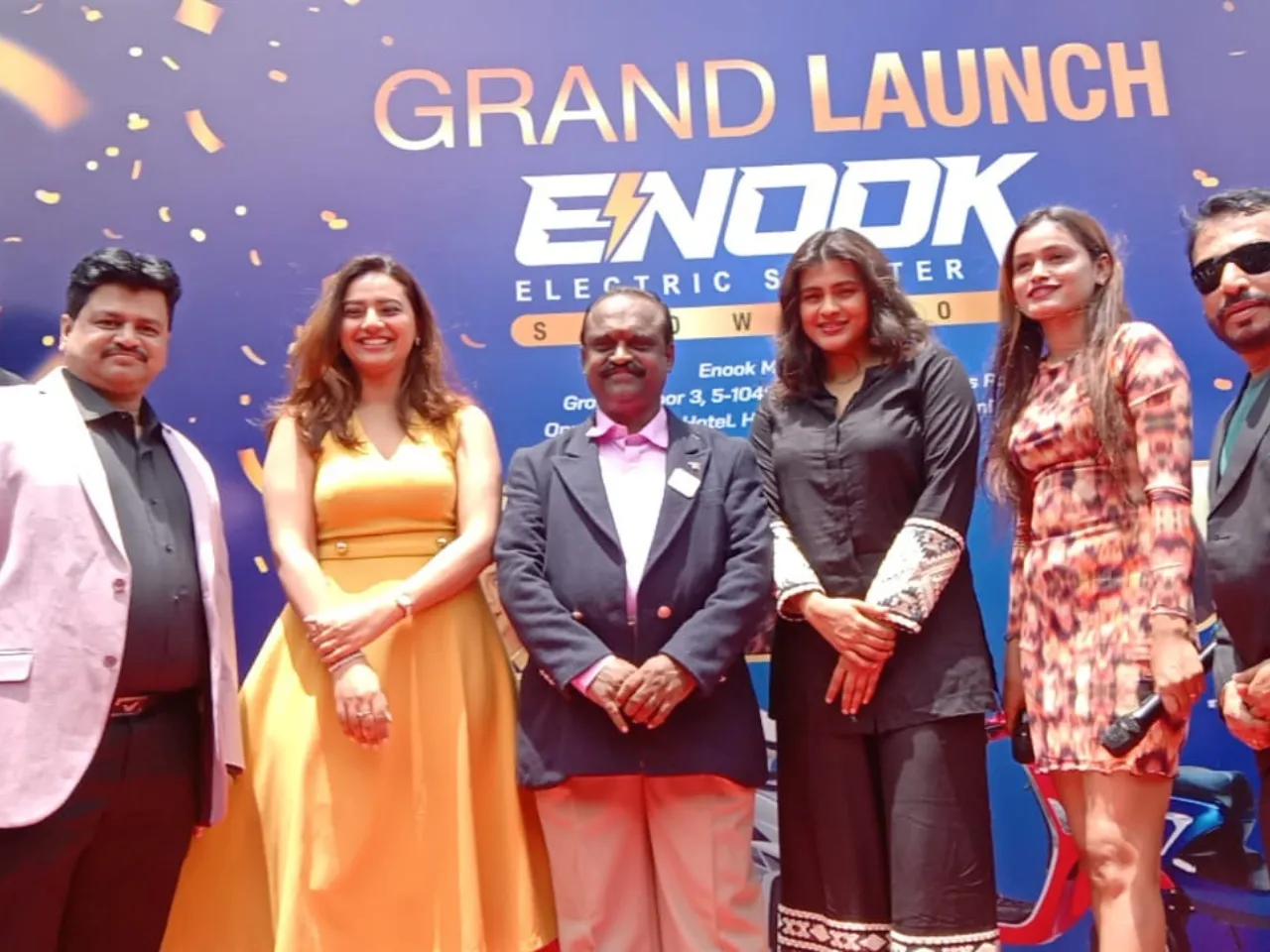 EV startup Enook Motors today announced the launch of a new range of its electric scooters with the aim of addressing the pressing challenges of urban congestion and pollution that have taken centre stage in today's environmentally-conscious landscape.
According to the company's statement, The pricing for electric scooters begins at Rs 89,000, reaching up to Rs 99,000, which includes models such as the Enook EV Pro, Enook EV Magna, Enook EV Smart, and Enook EV Verve.
The EV startup claims that its electric scooters offer an emission-free and noise-reduced mode of transportation, contributing to the creation of cleaner and more environmentally-friendly cities and ensuring a better future for generations to come.
It also said that scooters are equipped with GPS tracking, app connectivity, and real-time ride information, elevating the overall riding experience for users.
Hitesh Patel, the Managing Director of Enook, highlighted the company's vision: "Our mission is to provide innovative, sustainable, and affordable mobility solutions for urban dwellers. With the launch of our first Enook showroom in Hyderabad, we take a giant leap forward in creating cleaner and more efficient cities, promoting a greener way of life."
C.S. Jadhav, CEO of Enook, discussed the company's expansion plans: "We aim to expand our network through Franchises across the country in the next couple of years, offering competitive pricing and unparalleled performance to our customers."
Dr. Venkatesan, CTO of Enook, emphasized the transformative potential of their technology: "Enook, with our innovative technology, is all set to transform the way people commute, both environmentally and economically."
Also Read: