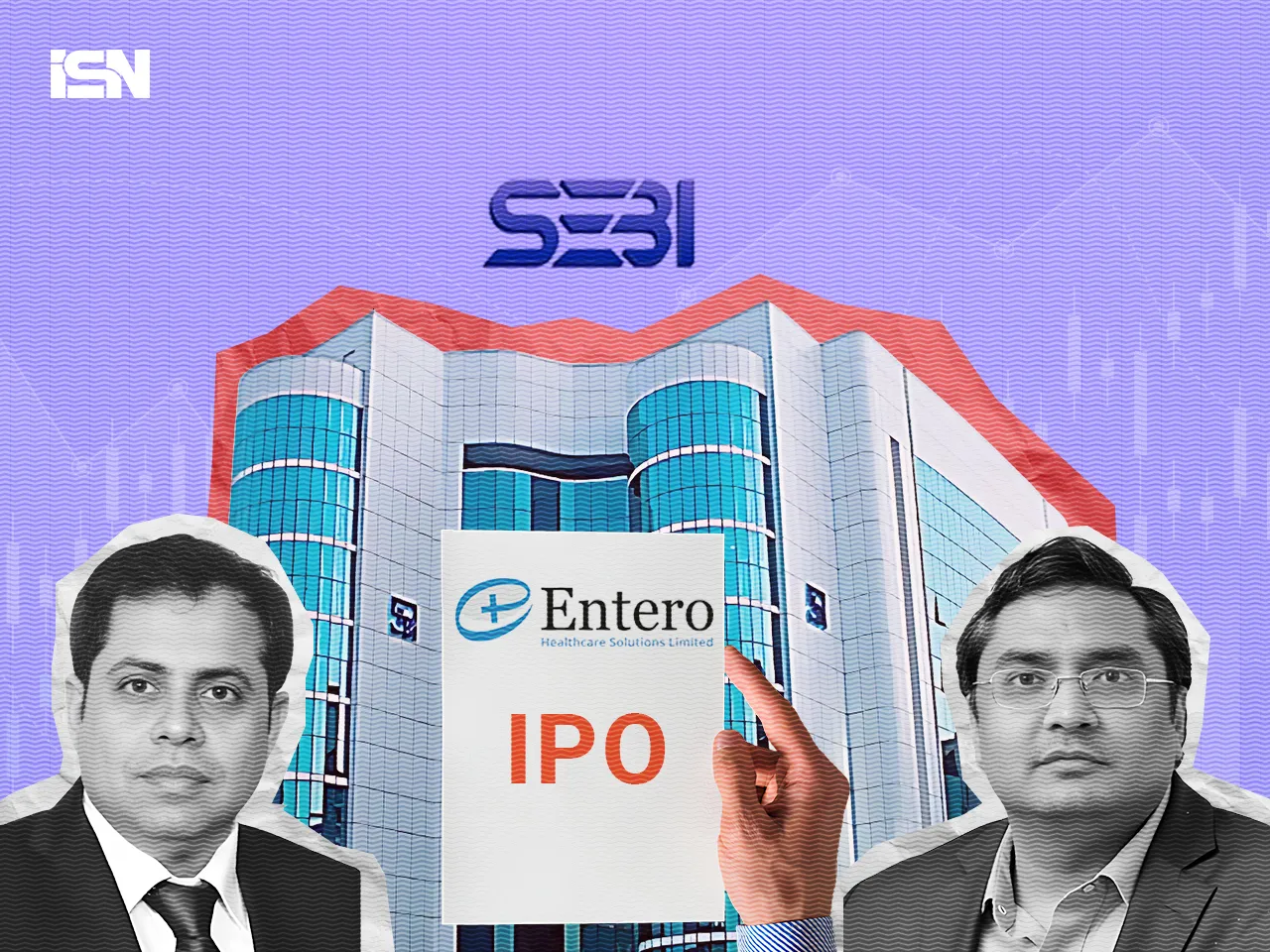 Mumbai-based Entero Healthcare Solutions has filed a draft red herring prospectus (DRHP) with the Securities Exchange Board of India (SEBI) on September 13 to launch its initial public offering (IPO).
The IPO comprises a fresh issue of shares amounting to Rs 1,000 crore alongside an offer-for-sale (OFS) of 85.57 lakh equity shares by 19 selling shareholders, including notable figures and entities such as Prabhat Agrawal, OrbiMed Asia III Mauritius, and Prem Sethi.
How much do promoters own?
The US-based healthcare investment firm OrbiMed owns a significant portion (58.70%) of Entero Healthcare Solutions through its entity OrbiMed Asia III Mauritius. Additionally, Founders Prabhat Agrawal and Prem Sethi own a small part of stakes in the company, holding 11.38% and 6.46%, respectively.
How Entero Healthcare will utilize the funding
According to Entero Healthcare Solutions, the raised capital will be channelled towards repaying or prepaying certain borrowings leveraged by the company and its subsidiaries.
Additionally, The company will allocate a portion of the proceeds to meet the company's working capital requirements and for general corporate purposes. It is also eyeing inorganic growth avenues, focusing on exploring potential acquisitions.
Furthermore, the company is considering a pre-IPO placement that could aggregate up to Rs 200 crore. If realized, this would subsequently reduce the size of the fresh issue.
ICICI Securities Ltd, DAM Capital Advisors Ltd, Jefferies India Private Ltd, JM Financial Ltd and SBI Capital Markets Ltd are the book-running lead managers to the offer.
How Enetero is performing financially 
Despite reporting a net loss of Rs 11.1 crore in the fiscal year ending March 2023, the company has demonstrated a promising trajectory, narrowing its losses from Rs 29.44 crore in the previous year.
Moreover, Entero Healthcare reported robust revenue growth, registering a 31% year-on-year increase, amounting to Rs 3,300 crore in FY23. 
The IPO is being facilitated by a consortium of merchant bankers, including ICICI Securities, DAM Capital Advisors, Jefferies India, JM Financial, and SBI Capital Markets.
What does Entero Healthcare Solutions do?
Established in 2018 by Prabhat Agarwal and Prem Sethi, Entero Healthcare Solutions has rapidly ascended to become one of the top three healthcare product distributors in India. The company claims to operate a vast network comprising 73 warehouses scattered across India.
According to the company, This infrastructure, last-mile delivery capabilities and strong ties with pharmacies, hospitals, and clinics help healthcare product manufacturers to reach to a wide range of customers across the country.
Also Read: